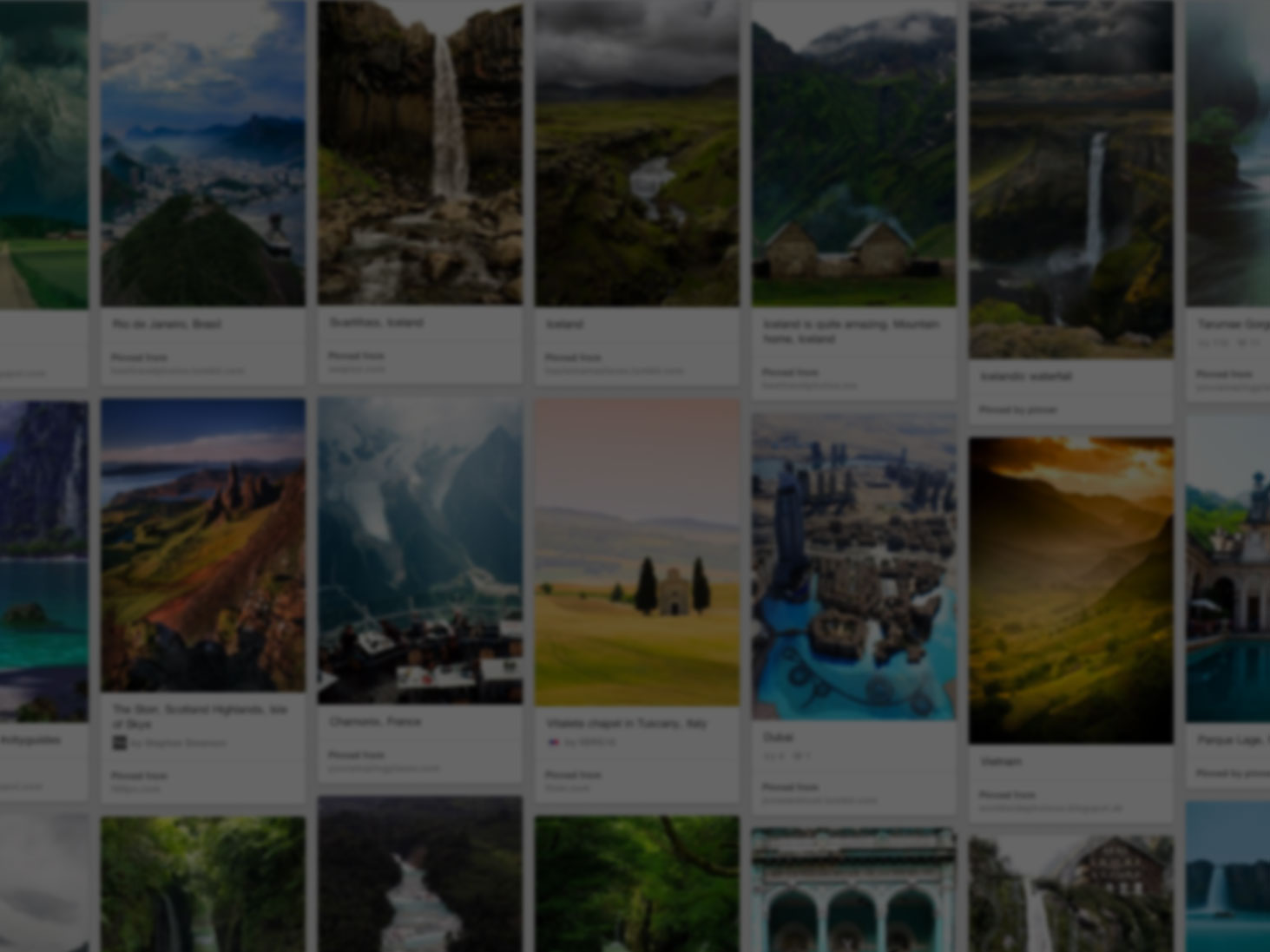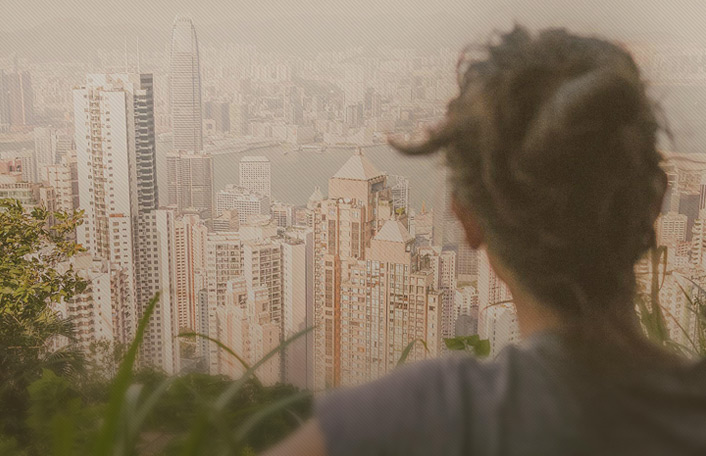 They used Pinterest to plan a dream trip
Join Pinterest to find all the things that inspire you.
50+
billion Pins
to explore
15
seconds to
sign up (free!)
DNA
Rainbows Dna, Idea, Wire Earrings, Beads Earrings, Stuff, Helix Earrings, Double Helix, Geek Crafts, Dna Earrings
Geek Crafts DNA Earrings gasp! i wannnnnnt!
Rainbow DNA beaded earrings
rainbow DNA wire earrings (note: made with headpins & vibrant glass beads)
Dna earings - BioChemistry, stuff :)
Every science (or genealogy!) geek needs double helix earrings. You can use the same idea to make a necklace pendant, keychain, ornament, wind chime, mobile...you get the point.
DNA glow
Art Exams, Artists Dna, Fractals Artb, Artsi Stuff, Fractals Art B, Recherch D Images, Fractal Art, D Images Correspondant, Art B Images
Artistic DNA
3D Stereoscopic view of DNA molecule.
Microscopyth Unseen, 3D Photos
3D Stereoscopic view of DNA molecule. //. Download the 3D Image Converter For Android --> https://play.google.com/store/apps/details?id=com.JERASeng.Pic2Glyph you can generate 3D photos, out of a single image!!!!!
sequence-specific nucleases are used in molecular cloning and DNA fingerprinting.
Sequence Specif Nucleas, Sequencespecif Nuclea, Sequences Specif Nuclea
The DNA is a molecular chain physically located in chromosomes, structures present in the nucleus of cells. Genes are encoded by the DNA and specify how and when to build proteins which then act as molecular machines. These molecular machines interact in complex networks to perform most vital functions in cells. The communities of cells, through complex interactions, then give rise to animals, including human beings.
Building Protein, Gene Mutat, Disea Gene, Bowel Disea, Genom Study, Chromosom, Crohn'S Gene, Dna Genetics, Crohn'S Disease
Researcher explains importance of Ebola genome study in Q&A interview - The virus is rapidly mutating.
Researchers have uncovered a protein that stabilizes Crohn's disease gene
life is beautiful
Genetics Identity, Genetics Makeup, Scientists Discov, Life Science, Families History, Genealogy Things, Families Trees, Dna Technology, Genetics Hairs
genetic hair loss may seem like a curse, but it is not the case. Family, passed down from generation to generation and inheritance. genetic hair loss , Allows you to hair loss at the age of 27 in his previous experience, the twin brother of the can! As a family of genes is very strange. But in reality, is as follows. Yes genetic hair loss is more common in men, but you can choose.
By discovering genetic markers in DNA, scientists are not only able to trace geographic lineage, but they can help identify hereditary traits. Storing your DNA means having undiscovered family history at your fingertips. To learn more about storing DNA visit www.genisyss.com
PCA3 TestsThe PCA3 Test is a New Test Based on DNA Technology and is Available at the Birmingham Prostate Clinic. Complete Assessment, Treatment and Care of the Prostate, Urinary and Reproductive System.
Human Genome Project: Scientists Discover Second DNA Code
DNA molecules consist of two anti-parallel chains held together by complementary base pairs that form a double helix.
Foren Science, Homeschool Blog, Education Stuff, Homeschool Scientists, Dna Art, Life Science, Homeschool Science, Dna Strands, Human Body
The Homeschool Scientist
Dna strand
A DNA Molecule with the Connectivity of a Truncated Octahedron. A truncated octahedron contains six squares and eight hexagons. This is a view down the fourfold axis of one of the squares. Each edge of the truncated octahedron contains two double helical turns of DNA. The molecule contains 14 cyclic strands of DNA. Each face of the octahedron corresponds to a different cyclic strand. In this drawing, each nucleotide is shown with a colored dot corresponding to the backbone, and a white dot corresponding to the base. This picture shows the strand corresponding to the square at the center of the figure and parts of the four strands at the cardinal points of the figure. In addition to the 36 edges of the truncated octahedron, each vertex contains a hairpin of DNA extending from it. These hairpins are all parts of the strands that correspond to the squares. The molecular weight of this molecule as about 790,000 Daltons.
Cyclic Strand, Foresight Conference, Molecular Weights, White Dots, Dots Correspondence, Truncat Octahedron, Dna Nanotechnology, Cardinals Point, Dna Molecule
Fifth Foresight Conference: DNA Nanotechnology
life
Eggs, God, Dna, Google Search, Double Helix, Blog, Dance, Design, Honey
We are born this way! Dance runs in our DNA.
How Do We Know Intelligent Design Is a Scientific "Theory"?
Blogs | Going Beyond Ministries
Complex DNA is only part of a living cell. Some scientists think it organized itself by accident, but unlike the marbles used to make this model, the billion molecules needed to make the DNA in one living cell will not sit patiently while you put then all together. If you couldn't put them together on purpose, then how could they fall together by accident?....sciences way of telling you God does exist.
DNA double helix - the stuff of life!
dna - Google Search
http://www.astrobio.net/pressrelease/3935/how-water-shapes-dna How Water Shapes DNA http://phys.org/news/2010-11-dna-pathway.html New DNA repair pathway http://onlinelibrary.wiley.com/doi/10.1111/j.1751-1097.2012.01100.x/abstract Tualang Honey Protects Keratinocytes from Ultraviolet Radiation-Induced Inflammation and DNA Damage†
dna strains
Strain Vector, Vector Dna, Dna Strains, Strain Prev
dna strains vector dragonartz designs vector dna strains prev by dragonart1 jpg 495x495