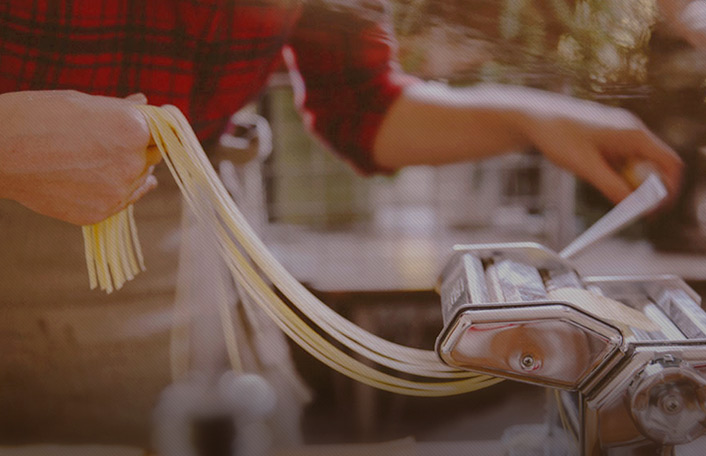 Discover and save recipes, DIY ideas and more
Join Pinterest to find all the things that inspire you.
50+
billion Pins
to explore
15
seconds to
sign up (free!)
The Write Stuff
This program is designed as a creative writing outlet for boys & girls in grades 3-6. We meet one Monday evening per month from 6:30pm-7:30pm.
---
May 5, 2014. The kids worked together to write a silly and creative collaborative story!
Small Group
Activities: Write a Collaborative Story This would be fun to have the kids do in small groups : )
May 5, 2014. We played the game "Whose Story Is It?"
Icebreakers
Group Games, Party Games, Team Building, Icebreakers
April 7, 2014. We played the game, Balderdash! The kids had to use their imaginations to trick each other into guessing that their "creative" definition is the correct definition of the word.
Middle High Schools, Games Toys, Balderdash Games, Games Boards, Boards Games, Board Games, Fun Games, Balderdash Gameamazontoy, Games Night
Speech Time Fun: Games To Use With Middle/High School
Amazon.com : Balderdash Game : Board Games : Toys & Games
March 3, 2014. Since "a picture is worth a thousand words," we looked at images from this slideshow and imagined some of the stories behind them. We also had fun thinking of captions for some pictures.
Amazing Writing, Classroom, Pictures Prompts, Writing Prompts Pictures, Kevin Cummins, Pictures Writing, 150 Amazing, Writing Pictures, Writing Idea
writing ideas
Writing- 150 picture writing prompts
150 Amazing Writing Picture Prompts
150 Amazing Writing prompts Pictures by Kevin Cummins, via Slideshare
January 27, 2014. The kids each chose a nursery rhyme that left a lot of questions and started writing a story answering that question. For example, "Why did the dish run away with the spoon? Where were they running to and what were they running from?" Sounds like the makings of a mystery!
Promotions Language, Children Gain, Dishes, Nursery Rhymes, Recommendations Book, Nurseries Rhymes, Elementary Schools, Children Book, Baby Nurseries
Promoting Language through Nursery Rhymes is a pretty straight forward activity. No materials are necessary it is all about having fun singing and rhyming. Children gain language from hearing the songs and repetition of words.
Dozens of recommended books for infants to elementary school
Moms can teach their unborn babies nursery rhymes, study shows
December 9, 2013. We used the characters each participant created last time to create a scene where they would meet. They had about 15 minutes to think of a scenario and if they chose to act it out, they could.
10 Resume, Word Card, Schools Stuff, Dolch Word, Writing Stuff, Writers, Checker Tools, Resume Writing, Writing Resume
Six-Word Memoir: Writer: Always inspired... pondering... exposing... LIFE!
Here you will find some good tips for #writing #resume along with resume samples.
Why you need grammar checker tool? Are you want your essay free error of grammar? Then check your grammar and know about the grammar checker tool here. #English #Grammarchecker #Writing #Essay
November 18, 2013. Tonight, we concentrated on character development. We did an Improv game called People Picture, where the kids had to imagine and act out a back story for a random person by just seeing a photo of them. Then the kids created their own characters!
Ljubavi Masks, I D Better, Better Understanding, Google Images, Kids Create, Google Search, Illust Idea, Dramas Club, Theater Masks
Google Image Result for http://sweetclipart.com/multisite/sweetclipart/files/theater_masks.png
Kada iz sveta bliskosti izađemo na ulicu, uđemo u javnost, maska postaje obavezni deo komunikacije. Tako se štitimo od drugih, ali i druge štitimo od sebe. Ali, u ljubavi maske nose licemeri i dvolične osobe, prenose agencije.
theater mask - Google Search
An Improv game called People Picture, where the kids had to imagine and act out a back story for a random person by just seeing a photo of them. Then the kids created their own characters!
October 21, 2013. Tonight, the participants created short stories using My Story Maker from Carnegie Library of Pittsburgh. Everyone had a chance to share their stories at the end (if they chose to).
Create Stories, Allow Students, Division, Cartoon, Carnegie Libraries, Book, Classroom Libraries, Schools Librarians, Digital Stories
my StoryMaker. Website for creating stories with young children.
my StoryMaker. Nathan LOVES this site. Kids can write their own story and have cartoons to go along with it.
my StoryMaker allows students to create their own stories. Students can choose pictures and create their own writing, or it will create writing for you. After, students can print it to share in the classroom library!
My Storymaker: This site (from Carnegie Library of Pittsburg) is a user-friendly site where you can create your own "book". This site is so easy, students can quickly make a story. This would be a great site for students to publish and share their Writer's Workshop stories.
My StoryMaker allows students to create digital stories and add graphics
my Storymaker® was named one of the Best Websites for Teaching and Learning by the American Association of School Librarians, a division of ...