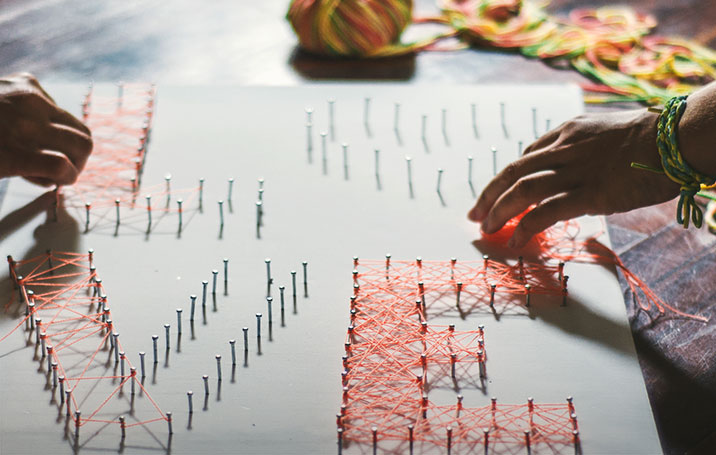 They used Pinterest to find new ways to DIY
Join Pinterest to find all the things that inspire you.
50+
billion Pins
to explore
15
seconds to
sign up (free!)
Back to
Things for My Wall
Things for My Wall
The Fault in Our Stars iPhone 5 Case, iPhone 5C Case, iPhone 5S Case, iPhone 4 Case, iPhone 4s Case John Green Hard Case or Rubber Case on Etsy, $3.99
Iphone 5S, Iphone Cases, Iphone 4S, Iphone 5C Cases, Phones Cases, John Green, Fault In Our Stars, Iphone 4 Cases, Iphone 5 Cases
The Fault in Our Stars iPhone 5 Case, iPhone 5C Case, iPhone 5S Case, iPhone 4 Case, iPhone 4s Case John Green Hard Case or Rubber Case on Etsy, #iphone case
John Green phone cases
Epic argument wud be epic !
Epic, Laugh, Bangs Theory, Sheldon, True, Funny Stuff, Big Bangs, Things, House
Epic argument - House and The Big Bang Theory- Sheldon
Very true. Sheldon from Big Bang Theory Vs. House.
anything with sheldon makes me laugh
funny stuff!
To see these two characters argue would probably be one of the best things to air on tv :) Sheldon Cooper vs. House
Epic.
Stairs, Funny Pictures, Big Bang Theory, Sheldon, Big Bangs Theory, Pennies, Funny Quotes, Tvs, Pizza Night
You've gotta love The Big Bang Theory - just one of a million funny quotes. - Gotta love Sheldon :p
The Big Bang Theory | Sheldon Cooper: Hello. Yes, the elevator's out of order, you'll have to use the stairs. Of course you can. Pizza dates back to the 16th century, while the first elevator was not installed until 1852. That means that for over 300 years, people carried pizzas up stairs. Be part of that proud tradition.
Ordering pizza...when your apartment elevator is out. "Okay penny I'm gonna go get the pizza before the guy spits on it"
pizza night!
Must be a Weasley.
Thoughts, Harry Potter Jokes, Red Hairs, Disney Princesses, Funnies, Gingers, Ron Weasley, Disneyprincess, The Little Mermaids
And I thought I could not be more obsessed about the little mermaid!
Ron. Ron. Ron Weasley.
one of the only Harry Potter jokes I think is actually funny
haha so funny! And the little mermaid was my favorite movie as a kid! I must love gingers haha
College survival tips as taught by the Disney Princesses #college #disney #disneyprincess
The Little Mermaid - Red hair, hand-me-down sail, fascination with muggle items. Must be a Weasley.
Favorite Disney princess and muggle fascination it all makes sense now! Two things I love, The Little Mermaid and Harry Potter <3
Super Nerd
Angel, Book Nerd, Boston, Nerdy Stuff, Super Nerd, Reality Check, Blog, Ventur Capitalist, Resilience Venturecapit
E se invece che una Banca cerco un Venture Capitalist?
check out this blog about venture capital for prototypes...
movies, tv, and book nerd
nerdy stuff - Google Search
Top Boston VCs on TheFunded.com via @BostInno (link: http://bostinno.com/2010/10/11/top-boston-vcs-on-thefunded-com/)
Venture Capital: How 7 Top Angel Investors Do business (Mashable Re-blog): Bill Clark is the CEO of Microventures, a startup fundraising platform that uses crowdfunding to allow investors to invest between $1,000 to $10,000 in startups. He also manages the venture capital firm MicroAngel Capital Partners. You can follow him on Twitter @Bill Clark. Subscribe at www.ShaneBarker.com
Reality check on Top 15 Myths about Entrepreneurship
LOTR!:D ♥
Lotr, Legolas And Gimli, One Word, So True, Funnies, Rings, Middle Earth, Lord, True Stories
Truth. Harry Potter is just eh compared to Middle Earth...
true story
Yes!!! Aragorn, Legolas, and Gimli beat those others any day! Even though Harry Potter is EVERYTHING as well as LOTR
This is funny.. But I like all 3! Lotr being my favorite!
Well ignore that one word and then it's all good....
#harry potter #twilight #lord of the rings #trio
LOTR - legendary So true...
I am Batman!
Disney Magic, Inner Superhero, Super Stitches, Funny, Liloandstitch Superhero, Things Disney, Laundry Superherowoo, Disney Things, Disney Character
Inner Superhero
Stitch.One of my favorite Disney characters.
#Disney #liloandstitch #superhero
Stitch is so funny :)
Oh yeah!
Funnies Sh T, Fun Stuff, Laughing Forever 3, Funnies Shit, Free Money, Forever Alone, Funnies Stuff
and when i do it doesnt matter how much it is, im spending it on something i dont need because its "free money" lol
Forever Alone...
Too true!
Laughing, Sotrue, Random, Truths, So True, Humor, Things, Funnies Stuff, True Stories
So true! I laughed a bit too much at this.
Its an Ohioan thing - omg so true ahahaha
truth. Lolol made me laugh.
so true !! #SOTRUE #FALL #SPRING
true story
So true!! #humor
Just to "put up" with you....
Funnies Bones, Favorit Quotes, Front Desks Humor, Offices, Crafts Projects, Funnies Shit, Credit Accepted, Inspiration Quotes, Funnies Stuff
no credit accepted
Bahaha I need this at the entrance of my office pronto!!!
yep!
Showers, Laughing, 60 Photo, So True, Truths, Awesome Hilary Photo, Funnies Stuff, Serious True
so true...
Sunday brunch (60 photos)
Seriously true
THIS IS THE TRUTH! Either before I go to bed, or when I'm getting in the shower!