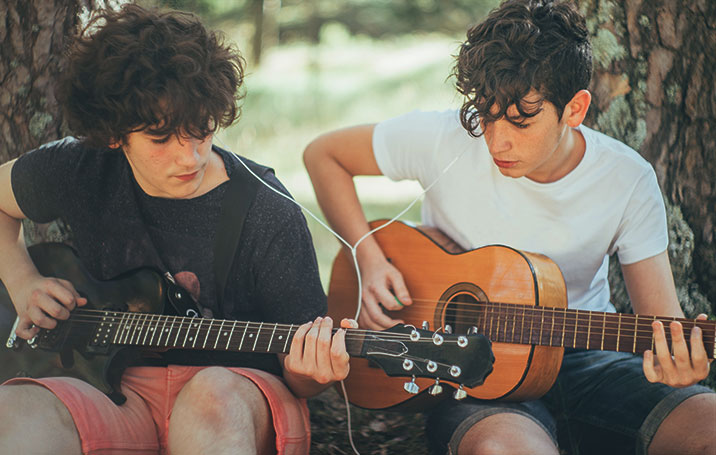 They used Pinterest to find new songs to learn
Join Pinterest to find all the things that inspire you.
50+
billion Pins
to explore
15
seconds to
sign up (free!)
Plants From The BHG Garden Store
Top selected plants and editor's favorites from the Better Homes and Gardens® Garden Store! http://www.whiteflowerfarm.com/
---
Back to
Plants From The BHG Garden Store
Plants From The BHG Garden Store
Lemon Meringue Baptisia $18.95
Indigo Plants, Flowers Gardens, Gardens Ideas, Baptisia Decade, White Flowers, Lemon Meringue, Baptisia Lemon, Meringue Baptisia, Gardens Plants
Perennial Plants from A to Z for all Your Gardening Planting Needs Offered by - White Flower Farm Utah zone 5
Baptisia, 'Lemon Meringue Tall wands of clear yellow on charcoal-black stems fill the spring and summer air on this glorious new cultivar. A compact, beautifully colored Baptisia, 'Lemon Meringue' is part of the Decadence™ series developed by premier breeder Hans Hansen. We think you'll love its performance in your garden. Just 3 feet high and 2½ to 3 feet wide, this neat perennial begins flowering in late spring in most climates, continuing into summer. The pea-like blooms are followed by showy seedpods that last into fall, adding another season of beauty to the display. Lush blue-green foliage keeps the entire plant attractive from spring until frost. Best in full sun or light shade, 'Lemon Meringue' is a very adaptable and easy to grow plant. It was bred from hybrids of native species in Oklahoma and Texas, and is ideal for either the garden or container. The result of more than a decade of breeding, it is an absolute top performer! You will love it. Zones 4-9.
Baptisia Decadence™ Lemon Meringue - White Flower Farm
Lemon Meringue Baptisia False Indigo Plant in Fall 2012 from Wayside Gardens on shop.CatalogSpree.com, my personal digital mall.
Fragrant Hosta $21.95
Hosta Aphroditefragr, Aphroditefragr Hosta, Flowers Measuring, Aphrodite Fragrant, Plantain Lilies, Shades Plants, August Lilies, Larger Flowers, Inch Flowers
Hosta Aphrodite - fragrant, larger flowers
Fragrant Hosta for shade plant May -June
Hosta AphroditeFragrant Hosta Common Name: Plantain Lily Zone: 5-8 S/ 5-9 W Hieght: 18" Exposure: Part Shade Blooms In: Aug Spacing: 15- 18" A China version of the August Lily, Hosta plantaginea, The double flowers measure 5-6 inches long. Plant in evenly moist soil along a lightly shaded path to enjoy the smell.
Hosta Aphrodite Fragrant Hosta. 5-6 inch flowers.
Let's Dance Hydrangea $28.95
Gardens Ideas, Flowers Gardens, White Flowers, Flowers Farms, Favorite Flowers, Let Dance, Front Yard, Pink Hydrangea, Hydrangeas Plants
What you need to know about hydrangeas! For the front yard
Let's Dance Hydrangea. One of My favorite flowers.
Groupon - $ 21.45 for a Potted Hydrangea Plant Delivered from White Flower Farm ($ 47.90 Value). Groupon deal price: $21.45
Pink hydrangea
Hydrangea macrophylla Let's Dance® Moonlight - White Flower Farm - Blooms on new and old foliage, blooms all summer long
Have a flower garden!
Rudbeckia Goldsturm 3 for $24.00
Goldsturmf Ships, White Flowers, Flowers Farms, Good Things, Goldsturmfal Ships, Blackey Susan, Rudbeckia Goldsturmfal, Black Eye Susan, Gardens Plants
Black eyed susans - rudbeckias "Goldsturm" I just love seeing large groups of this flower!
Rudbeckia Goldsturm Rudbeckia Goldsturm One of the best and most beloved garden plants of all time is the Black-eyed Susan, a glorious and traditional highlight of summer. While the native plant is enchanting, 'Goldsturm' improves upon an already good thing by providing more and bigger flowers in a consistent bright golden yellow on upright plants that reach 40in. It blooms prodigiously from late July to early October.
Blackeyed Susans
Rudbeckia Goldsturm - White Flower Farm
Eye-catching Echinacea Orangeberry $19.90
Gardens Ideas, Double Scoop, Echinacea Double, Echinacea Orangeberri, Beautiful Plants, Flower Farm, Favorite Flower, Scoop Orangeberri, Coneflower Echinacea
Echinacea Orangeberry, 28+ inches high from White Flower Farm
New for 2012! Echinacea Double Scoop Orangeberry
My favorite flowers!!
Vanilla Strawberry Hydrangea $29.95
Flowers Farms, White Flowers, Hydrangeas Paniculata, Strawberries Hydrangeas, Vanillastrawberri, Cauliflowers, Plants, Gardens, Vanilla Strawberries
Vanilla Strawberry hydrangea -- a great dessert for the garden! From White Flower Farm.
Hydrangea paniculata 'Renhy' Vanilla Strawberry Hydrangea Gardens on the Prairies, Featured Plants
Vanilla Strawberry Hydrangea paniculata 'Rehny' bears large clusters of white flowers that fade to strawberry pink from midsummer to autumn. It grows 7 feet tall.Likes full sun, but also does well in part shade. It prefers moist, well-drained soil rich in organic matter, so it's helpful to amend your soil with compost, peat moss, or other similar materials before you plant it. Prune in winter or early spring. Zones 4-8.
A sweet-smelling Garden Phlox Trio! $47.95
Flowers Gardens, Summer Flowers, Pink Flowers, White Flowers, Flowers Beds, Beautiful Flowers, Better Homes And Gardens, Colors Flowers, Phlox Pretty Colors
phlox White Flower Candy Store
Very colorful flowers
Pink flowers
Flower beds
Phlox - hardy summer flowers that will grow in the midwest! We had these in my garden growing up and I loved them in bouquets.
Beautiful flowers!
Better Homes and Gardens
Beautiful Reblooming Lilac $28.95
Rebloom Lilacs, Boomerang Lilacs, Lilacs Bush, Lilacs Rebloom, Backyard Colors, Shelf Ideas, Beautiful Rebloom, Bloomerang Lilacs, Bloomerang Rebloom
Reblooming lilac bushes!
Backyard color
Syringa Bloomerang® Reblooming Lilac
The problem with my favorite flowers (Tulips, lilacs, peonies)? They're all "one and done." But now at least one isn't anymore! Beautiful Reblooming Lilac $28.95.
Bloomerang Lilac! I hope mine survived the winter.
boomerang lilac