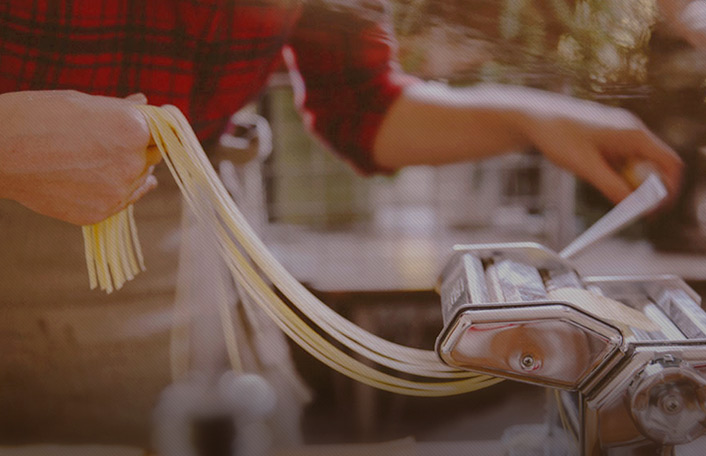 Welcome to Pinterest!
Join Pinterest to find all the things that inspire you.
50+
billion Pins
to explore
15
seconds to
sign up (free!)
Back to
Beautiful backyard
Beautiful backyard
Would love to invite friends over for dinner with this
Outdoor Dining, Idea, String Lights, Outdoorspac, Picnics Tables, Dinners Parties, Backyard, Outdoor Spaces, Outdoor Eating
Love this for an outdoor eating area idea
A picnic table sets the scene for a rustic garden dinner party beneath a vine-strewn arbor. Overhead, string lights twinkle among the foliage. Get ideas for creating enchanting outdoor spaces at http://www.lender411.com/featured-article-create-an-outdoor-haven-to-enjoy-the-summer/
outdoor dining- love the idea of a backyard picnic table
#Dreamy outdoor space. #outdoor #space #outdoorspace #lights #dining
Rustic-Hanging-Lights
Fireflies, Hanging Lights, Rustic Lights, Wedding Ideas, Lights Ideas, Mason Jars, Lanterns, Wedding Centerpieces, Rustic Wedding
Rustic Wedding Centerpieces | Things We Love: Rustic Lighting | WeddingWire: The Blog
Rustic Wedding Ideas | Rustic Hanging Lights, wedding ideas style ideas and trends decor
lighting ideas for going down to the lake. Im still leaning toward the hanging lights but can not find them anywhere to purchase in such large quantities...
My happy lights...makes me think of fireflies in a jar.
diy fairy light lanterns - Google Search
Love mason jars and rustic lighting
.Elegant Backyard Design Comfortable outdoor furniture, stone tiles and a sparkling pool, waterfall and hot tub contribute to a terrific space for barbecues and cocktail parties
Elegant Backyard, Families Friends Backyard, Patio Tile, Backyard Design, Perfect Patio, Backyard Trampolines, Outdoor Spaces, Pools Trampolines, Backyard Includ
Elegant Backyard Design | House & Home
Photo Gallery: Perfect Patios | House & Home "This urban family-friendly backyard includes spaces for entertaining and play, with stylish hardscaping defining each area."
I like that patio tile
OMG I want this for my backyard: Yin Yang Outdoor Daybed Set by ModWay Furniture
Comfy Sectional, Big Beds, Outdoor Furniture, Outdoor Patio, Cool Couch, Outdoor Couch, Outdoor Daybeds, Sectional Couches, Yin Yang
Comfy Sectional outdoor couch or bed
ying yang day bed outdoor patio set. love!!
Cool Couch :]
Cute outdoor furniture (31) Fab.com | Taiji Outdoor Daybed & Ottoman
Comfy Sectional Couch. This would be GREAT if we have a big bed room. We could have a bed and this for a couch ;)
Backyard lighting and tent minus the animal print rug and furniture - yuck
Outdoor Rooms, Outdoor Living, Backyard Parties, Outdoor Parties, Backyard Lights, Lights Ideas, Backyard Spaces, Parties Decor Ideas, Outdoor Spaces
backyard party decorating ideas | Our Favorite Outdoor Rooms From Rate My Space
outdoor lighting ideas for backyard party | Our Favorite Outdoor Rooms From Rate My Space
Our Favorite Outdoor Rooms From Rate My Space: Making an outdoor space your own is what fun design is all about, and clearly this party patio has the designers stamp. Posted by a href=http://diy.roomzaar.com/rate-my-space/multigallery.esiRate My Space/a contributor a href=http://www.athomewith.com/community/bunsoboy/portfolio.esi?userid=40367407target=_blankbunsoboy/a. From DIYnetwork.com
Cozy backyard space
outdoor party decoration ideas
Outdoor living space w gazebo
Backyard Lighting
I'll take this backyard! for-the-home-furniture-decor-style-more
Ideas, Dreams Home, Seats Area, Sitting Area, Dreams House, Dreams Pools, Backyards, Lounges Area, Fire Pit
Creative Pool Designs | Pool Conversation Pit at Creative Ideas Sunken Sitting Areas #pools #hommpools #backyard
Nice Houses | dream home nice houses big houses pool decor creative ideas backyard
Recessed Lounge Area Giving those who want to stay dry an option is always a nice idea. This unique pool features a recessed seating area "inside" the pool so everyone can enjoy the pool together. Design by Pool Builders Inc.; photo courtesy of Digital Wave Productions
ever since I was little, all I wanted to be was an architect. I would lock myself in my room with my graph paper and my markers and draw buildings and houses that I wanted to create... one time I drew a picture of my "dream pool" for my "one day home" ....it had a sunken fire pit in the center.... =] this picture takes me back to the days of dreaming big.
Seating area in pool, backyard idea!
awesome idea - I'd put a fire pit in the middle though. It would be cool to even substitute the seating area for a hot tub that you could walk out to and then if you get too warm, you could just dip an arm in the cool water, haha
Must have a pool in the dream house. I love this idea!
Backyard oasis...gazebo, lighting and furniture...
Outdoor Sectional, 3Piece Patios, Outdoor Oasis, Patios Furniture, Patio Furniture, Back Yards, Backyards Oasis, Patios Sets, Backyards Ideas
Backyard ideas
Outdoor sectional
Wicker Patio Set
why not??? doesn't everyone have this in their back yard???
Outdoor Oasis
backyard oasis
Bamboo Tiki Bar from Backyard City | #Furniture |
Pools Area, Outdoor Ideas, Backyard Ideas, Outdoor Living, Bamboo Tiki, Projects Ideas, Pools Backyard Decor, Pools Ideas, Tiki Bar
Tiki bar--another honey-do project idea.
A beautiful Tiki Bar for your pool area
Love this backyard patio furniture.
Patios Furniture, Outdoor Living, Patio Furniture, Gardening Backyards, Backyards Patios, Patio Sets, Patios Sets, Backyards Landscapes, Screened Porches
The perfect patio set! For the screened porch.
I like this outdoor living room set...I want one like it but with cushions in red
backyard patio furniture
Patio Design, Backyard Ideas, Backyard Patio, Outdoor Living, Outdoor Patio, Small Backyard, Patiodesign, Outdoor Spaces, Patio Ideas
Patio Ideas to Help Achieve a Great Outdoor Space
Outdoor living space. Backyard patio idea.
Small Patio Ideas On a Budget | Small Backyard Ideas, The Best Ideas For A Small Backyard Patio Design
modern patiodesign | Modern contemporary urban patio design with beautiful minimal nature ...
outdoor backyard ideas | Outdoor Patio Ideas With Decorating Nature
beautiful backyard
Kimkardashian, Celebrity House, Dreams, Outdoor Patio, Lamborghini, Backyard, Outdoor Fireplaces, Outdoor Spaces, Outdoor Living Area
One of the most beautiful outdoor spaces I've seen - would love this in my home! It's Kim Kardashian's beautiful outdoor patio area.
Love this....I think this is Kim Kardashians old backyard
Kim Kardashian's mansion is seriously my dream home now
#Kim Kardashian 's Outdoor Fireplace #outdoorfireplace #patio
Love this concept for an outdoor living area - so comfy and warm! (from Kim Kardashian's Beverly Hills home)
Kim Kardashian's Home – Beverly Hills | Celebrity Homes | Celebrity Houses | CelebHomes.net
The living room in #KimKardashian
Backyard furniture
Idea, Small Backyards, Nice Backyard, Backyard Gardens Chicken, Brick Nic, Beautiful Backyard, Backyard Retreat, Back Yard, Cozy Backyard
for small backyard
Alicia Paulson's lovely backyard retreat. <3
Nice backyard
Beautiful backyard Portland, OR
this is my idea of back yard perfection (from Posie gets Cozy)
Posie Gets Cozy backyard
pretty backyard furniture
Outdoor Seats, Outdoor Rooms, Seats Area, Outdoor Patio, Outdoor Living Spaces, Outdoor Living Rooms, Outdoor Spaces, Outdoor Area, Lounges Area
PINTEREST OUTDOOR ROOMS | Beautiful Outdoor Living Room
Elegant lounge area!
outdoor spaces, elegant outdoor seating
Outdoor seating area
Beautiful outdoor living room ~ I have one question.....don't these beautiful, elegant outdoor patios, ever get bad weather?
cozy outdoor living space
nice outdoor area
backyard furniture
Decor, Ideas, Outdoor Patio, Outdoor Living Spaces, Backyard, House, Porches, Outdoor Spaces, Pottery Barns
THE HOUSE - OUTDOORS ... Room Decorating Ideas, Room Décor Ideas & Room Gallery | Pottery Barn
Patio Gallery & Outdoor Patio Gallery | Pottery Barn I want an outdoor space like this!!!
Love this outdoor living space. Beams. Lit Twig Snowflakes | Pottery Barn
Pottery Barn Palmetto Furniture | Honey | Backyard
Awesome idea for a back porch