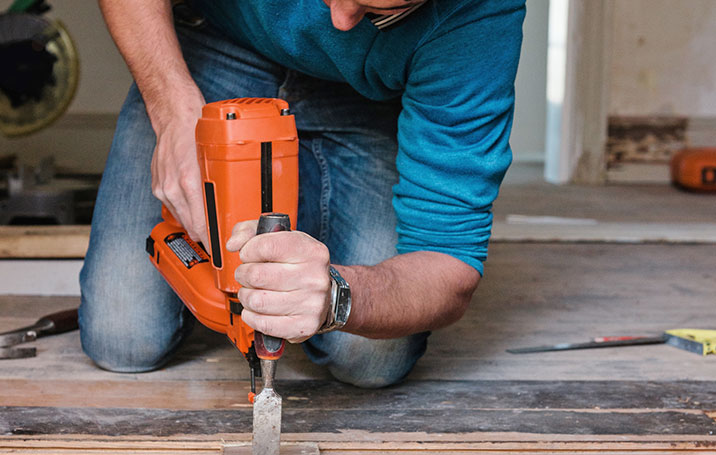 He used Pinterest to redo his floors
Join Pinterest to find all the things that inspire you.
50+
billion Pins
to explore
15
seconds to
sign up (free!)
Fireplaces-inside and out
---
Back to
Fireplaces-inside and out
Fireplaces-inside and out
Take a look at this Warm House Black Retro Floor Standing Electric Fireplace by Trademark Global on #zulily today!
Yarmouth Standalon, Standalon Electric, House Retro, Warm House, Stands Electric, Retro Floors, Floors Stands, Stoves, Electric Fireplaces
Warm House Retro Floor Standing Electric Fireplace alternate image
Yarmouth Standalone Electric Fireplace at Joss and Main
Evoke the bygone days of potbellied stoves and log cabins with this classic standalone fireplace, perfect nestled next to the kitchen table or tucked into yo...
Take a look at this PROlectrix Windsor Wall & Free Standing Fireplace by Trademark Global on #zulily today!
House Black, Electric Fireplaceconstruct, Households Idea, Fireplaces Inside, House Someday, Wallmount Fireplaces, Glasses Electric, Gabi Households, Electric Fireplaces
Electric fireplace with a convertible wall-mount and freestanding design. Product: Electric fireplaceConstruction Material: Steel and glassColor: BlackFeatures: Convertible wall mountDimensions: 19.25" H x 25.5" W x 10" D
Christmas 2014. Very cool looking and keeps me warm! :) $169.99 Warm House Black Curved Glass Electric Fireplace
Take a look at this Warm House Mahogany Trim Fireplace Heater by Trademark Global on #zulily today!
House Trim, Warm House, Fireplaces Heater, Indoor Fireplaces, Trim Fireplaces, Mahogany Trim, Fireplaces Wall, House Mahogany, Electric Fireplaces
Take a look at this Warm House Mahogany Trim Fireplace Heater on #zulily today!
@Lisa Phillips-Barton Cain - to cover that "spot" Mahogany Electric Fireplace Heater
An inexpensive DIY firepit. This looks great!
Projects, The Rocks, Rivers Rocks, Firepit Idea, Backyard Fire Pits, Inexpensive Diy'S, Diy'S Firepit, Stones, Pits Idea
Great idea for an easy DIY firepit. Looks like they took the bowl of a commercially made firepit and simply set it on top of some stacked manufactured stone . The rocks at the bottom add texture and color. Vinyl border keeps the grass out. This could probably be built in an hour.
An inexpensive DIY firepit. This looks great! Summer project??
backyard fire pit. Like the rocks.
An inexpensive DIY firepit. Idea for outdoor fun.
Fire Pit Ideas (just like ours, but I like the rock around it.)
An inexpensive DIY firepit. I'd probably go for a more natural looking stone.
Brick hearth, wood mantle Photo Gallery: Traditional Cottages | House & Home
Living Rooms, Decoration, Brick Fireplaces, Cottages House, Lighting Fixtures, Bricks Fireplaces, Cottages Design, Families Rooms, Hanging Lighting
cottage style living room with stone fireplace | Casual Cottage Design | Free House Interior Design Ideas
Slipcovered furniture, barn beams, and hanging light fixture in a bright color. This is a great, casual living room.
family room
A living room decorated for comfort and ease. In this rustic cottage, slipcovered furniture, a brick fireplace and exposed barn beams contribute to the inherent cosiness of the living room. A seagrass area rug suits the natural palette and a unique turquoise fixture adds overhead lighting and personality. Photographer: Michael Graydon
barn doors hide the tv
The Doors, Stones Fireplaces, Hidden Tv, Living Rooms, Hiding Tv, Hiddentv, Barns Doors, Tvs, Sliding Doors
barn door to hide tv over fireplace. much more attractive for those of us who don't want to make the center of a living room all about the TV. We have had a plan to do this since we moved in. Still haven't done it, but really want to!!
Awesome fireplace with sliding doors above mantle to hide TV... perfect solution! I HATE how those big screen TVs dominate rooms.
Hiddentv
more uses for barn doors- sliding doors above mantle to hide TV- that tv is too high though for comfortable watching
Great stone fireplace with the wood sliding barn doors above. I want this with the TV behind the doors!
Stone fireplace with hidden TV, living room
Hide TV behind barn doors - TV recessed above fireplace - all millwork, barn doors, hardware fits perfectly with stone fireplace but I don't like watching TV above fireplaces unless they are extra low or something… I like the TV to be about 29" off the ground b/c I lay down but even when I sit I don't want to angle my neck UP to watch TV!?
yes please!
Fire Pits, Fire Place, Stones Fireplaces, Outdoor Living, Outside Fireplace, Outdoor Kitchens, Outdoor Fireplaces, Outdoor Spaces, Pizza Ovens
outdoor fireplace, but with a pizza oven ;-)
outdoor stone fireplace. Building this in the spring!!
16 Fabulous Outdoor Fireplaces Outdoor Fireplace. Home Decor. Outdoor Spaces. #outdoor #Firep
southern living outdoor fireplace pictures | ... on Italian Outdoor Kitchens And Fireplaces Kitchen Design Photos
Possible change in design, but I love the outside fireplace idea
Fire pit or fire place?!?!?!
outdoor fireplace for the outdoor living room. We'd write, eat, talk, live outside.
white
Wall Colors, Mirror, Idea, Living Rooms, Fireplaces, House, Paintings Color, Mantles, Gray Wall
paint color -Centsational Girl - living rooms - Benjamin Moore - Tranquility - Casbah Mirror, tranquility walls, wall color, gray, walls, fireplace, fireplace, wainscoting, beige, sofa, pillows, white, beige, striped, chair, casbah mirror, white casbah mirror,
Fireplace mantle ideas, love the mirror and the vase with branches!!
Mantle: Chic living room design with gray walls paint color, Casbah mirror painted white, fireplace, tan sofa, blue pillows and wainscoting.
Love the color
Rooms Idea, Stones Fireplaces, Living Rooms Design, Rooms Decoration Idea, Livingroom, Families Rooms Decoration, Wall Color, House, Country Living Rooms
Cozy livingroom- Wall color?
Top Livingroom Decorations: living room decorating ideas
wall color plus warm wood tones and stone fireplace
Living Room Decorating Ideas Brown | First living room idea is selecting color. Color is the most essential ...
family rooms decorating ideas | Country Family Room Decorating Photograph | Family Room Deco
books in fireplace
Bookshelves, Idea, Vintage Book, Decoration, Globes, Book Storage, House, Bookca, Fake Fireplaces
like this idea - vintage books in fireplace
mantel for west side of east bedroom? this idea got veto-ed ...too many real fireplaces in the house to do this for decoration
fake fireplace trimmed with books, 1915 Philadelphia row house
Decorating with globes
cool book storage idea!
ideas: alternative bookshelves, rustic-looking chair, and color scheme for walls.
Love this fireplace
Fireplaces Mantles, Fire Place, Stones Fireplaces, Idea, Fireplaces Design, Fireplaces Mantels, Living Rooms Design, White Mantles, Families Rooms
Adorable Fireplace Design Ideas With White Faux Stone And White Wood Mantel For Warm Living Room Design Awesome Stone Fireplace Ideas stone fireplace mantel shelf. stone fireplace. stone fireplace ideas. stone fireplace removal. stone fireplace veneer. . 600x708 pixels
Fireplace mantle - Contemporary Stone Fireplace Designs | Custom Built Fireplace Ideas For A Living Room
White Mantle Stone Fireplace Built Ins Design, Pictures, Remodel, Decor and Ideas
Cozy Family Room With Fire Place Design, Pictures, Remodel, Decor and Ideas - page 3
Fireplace
Dream Porches, Stones Fireplaces, Fireplaces Design, Enclo Porches, Future House, Fireplaces Idea, Outdoor Fireplaces, Logs Cabin, Mountain House
Stone Fireplace Ideas For Winter
mountain house!
Fireplace for my log cabin vacation home.
Dream porch.
in the back reading room of my future house
outdoor fireplace
Stone Fireplace Design Comes with the Natural Idea : Natural Outdoor ...
This living room is anchored by an antique mirror integrated into the overmantle of the fireplace.
Fire Place, Rooms Layout, Living Rooms, Linda Mcdougald, Mcdougald Design, Fireplaces Surroundings, Fireplaces Screens, Sit Rooms, Paris Homes
Sitting Room layout?
Linda McDougald Design | Postcard from Paris Home - LAKE KEOWEE -- SMITH RESIDENCE Throughout the home are unique and striking features. Antique doors frame the opening into the living room from the entry. The living room is anchored by an antique mirror integrated into the overmantle of the fireplace.
LOHIS FIREPLACE & MIRROR & FRETWORK FIREPLACE SCREEN. Private Residence at The Cliffs at Lake Keowee : Linda McDougald Design | Postcard from Paris Home
fireplace surround
.Linda McDougald Design | Postcard from Paris Home FIRE PLACE MARBLE
I want this in my master bathroom ...in my log cabin
Decoration Candles, House Decoration, Expen Candles, Kids Friends, Cabin Decoration, Candles Add, Candles Things, Logs Homes Cabin, Logs Cabin
cracking up....I'm going to show this to my dad and tell him we're doing this candles thing at the cabin. He would need a nitro.
Pillar Candles Add Ambiance to a Simple Fireplace
cabin decor candles
Cute for wood burning stove.....but not kid friendly!