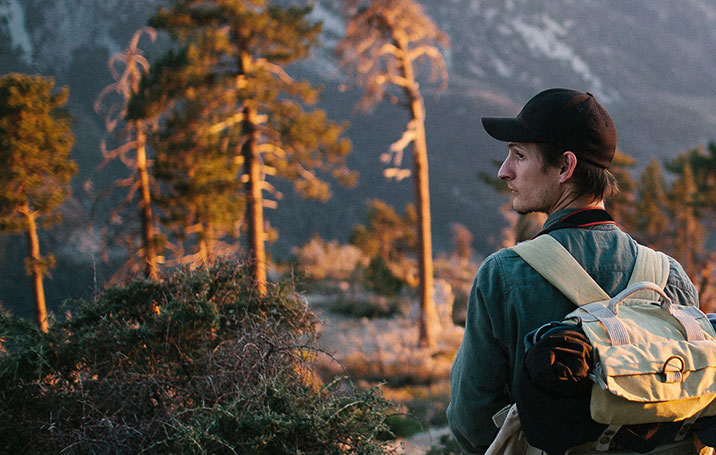 He used Pinterest to explore new campsites
Join Pinterest to find (and save!) all the things that inspire you.
50+
billion Pins
to explore
15
seconds to
sign up (free!)
I'll never be fully ready. I just have to dive in.
Words Of Wisdom, Remember This, Success Quotes, Color, Strength Quotes, Maya Hayuk, You R Ready, Living, Inspiration Quotes
"Start before you're ready." #success #quotes
"start before you're ready," image by Maya Hayuk
Thanks @Lola M McGinnis for the inspiring quotes! start before you're ready #color #inspiration
I need to remember this!
words of wisdom
#strength #quotes
Seriously need to live by this.
I wish my life was a giant music festival that never ended
Refuse, Parties Quotes, Young Wild Free, Stay Young, Forever Young, Foreveryoung, Growing Up, Peterpan, Peter Pan
Can I stay young forever?
!!! REFUSE! FOREVER YOUNG!!
peterpan
peter pan syndrome
i refuse to grow up #EDM #PLUR #Rave #life #music #alive #beat #bass #live #young&wild #youth #foreveryoung #djs
party quotes or sayings | Deartherapist,
what it is
Signs, Favorite Things, My Life, Truths, Life Mottos, So True, My Dads, Favorite Quotes, Living
da truth
Words to live by....
My all time favorite thing to say, and so true!
I want this sign...
my dad's favorite thing to say
My life motto
it is what it is.. my friends favorite quote .. yet so true...
Do what makes you happy and FK the rest.
True Quotes, Remember This, Buns Hairstyles, Funny, Truths, So True, Quotes Life, Life Humor, True Stories
So true ... So Funny Too!
life's humor!
So True Quotes
#quotes #life #love
Funny how everything goes your way when you stop giving a fuck. Truth. #quotes #word #happiness
so true! Story of my life lol
Need to remember this.
CUBICLE REFUGEE
Boyfriends Style, Idea, Shorts Stories, Graphics Design, Quotes Posters, Quotes Pictures, Pictures Quotes, Pablopicasso, Pablo Picasso
boyfriend style
inspirational picture quotes
"I begin with an idea, and then it becomes something else" Pablo Picasso #Graphic #Design #Designer #Quotes #Poster #Inspiration
#PabloPicasso Quote #creativity #ideas
well said.
Remember This, Inspiration Words, Quotes Love, Keep It Simple, My Life, Favorite Quotes, Davinci, Simplicity Sophisticated, Simplicity Quotes
simplicity = sophistication - DaVinci
I need to remember this since I am the Mistress of Complication
one of my favorite quotes ever. what's simple is true.
Keep it simple #simplicity #quote #inspiration
Inspiring words
My life motto
Simplicity. Sophistication. Da Vinchi. #philosophy
Wisdom
Inspiration, Quotes, Art Prints, Wisdom, Poster, Graphics Design, Learning, Wisest Mind, Beautiful Mind
The wisest mind has something yet to learn. Always be learning. Tap to see more Creative Inspirational quotes to motivate you keep going, moving forward and success in life. - @mobile9
A Beautiful Mind - art print by Kavan & Co: "The Wisest Mind Has Something Yet To Learn" #quote http://society6.com/product/A-Beautiful-Mind_Print#1=2 http://www.kavanandcompany.co.uk/
The wisest mind quotes life faith learn wisdom
Graphic design inspiration | #478
Graphic design, poster, typography
Remember
You Are Strong, Remember This, Quotes, Sotrue, Strength, Jillian Michael, So True, Weights Loss, Be Strong
Be strong because you are strong! #strength #bestrong #power #inspo #trainhard #trainwild #wildandfreeinc
sotrue.
Visit www.facebook.com/vitalityfocus, www.vitalityfocus.com, www.fitness-living-today.com #Inspiration #fitness #weight #loss #food #diet #gym #Motivation #Shredded #HardWorkPays #God #Strength #loseweight #cleaneating #exercise #healthy #workout #dedication #weightloss #homeworkouts #overweight #obesity #howtomakemoney #makingmoney #freeshakeology #vitalityfocus #losingweight #recipes #spiritual #21dayfix #P90X #summerslimdown #weightwatchers
jillian michaels Thats so true!
jillian michaels quote- I need to remember this!
Agreed!
Work, Math Problems, Daily Reminder, Typography Posters, Quote, Daily Motivation, Fit Goals, Weights Loss, Dreams Coming True
Dreams + Work = Success #motivationalquotes #quotes
daily reminder
Weight loss
College Quotes #inspiration #typography #poster #webdesign #design #designer #inspiration #user #interface #ui #typography #posters #type #fonts https://itunes.apple.com/us/app/majors-university-salary-job/id584505931?mt=8
We have been in business for going on 13 years. Wow. It feels like only yesterday. This math problem works! -Parra Electric, Inc.
work hard/ dreams come true
.yes.
Thoughts, Remember This, Jesus Christ, Michael Bubl, Weights Loss, Inspiration Quotes, Keep The Faith, New Years, Frank Sinatra
Keep the faith! <3
and, babe won't it be finneee <3 Michael Buble...
Amen!! As Christian Followers of Jesus Christ, we are waiting for his "Coming and the Kingdom of God". Because God the Father has assured us through His Son, and His written Word, that there are wonderful things that He has in store for His beloved children. There are "Things no eye has ever seen, or ear has ever heard, neither has it entered into a man's heart, the things that God has prepared for those who love Him"( 1 Corinthians 2:9-16). But we do know that according to the Word of God, "He is making a New Heaven and a New Earth. And we will not suffer or be mistreated ever again!!"( Revelation 21:1-8, Matthew 6:5-34). Yes, "The Best Is Yet To Come".
La Dolce Vita: This Week's Quote: Wise Words for the New Year
patience :-) after my weekend I need to remember this thought...
Frank Sinatra says it best
Pleased to share great pins by @Erin Loechner. Check out more #inspirational #quotes @ http://pinterest.com/TopProductShop/Inspirational-Quotes