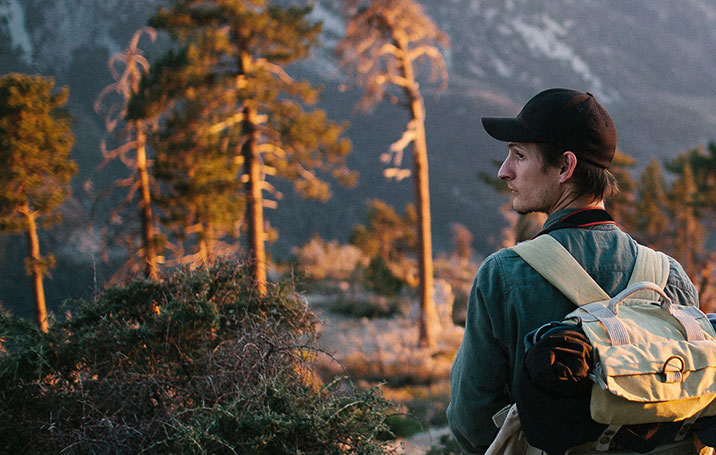 He used Pinterest to explore new campsites
Join Pinterest to find (and save!) all the things that inspire you.
50+
billion Pins
to explore
15
seconds to
sign up (free!)
Back to
Books worth reading
Books worth reading
The Secret
Worth Reading, Secret Books, Thesecret, Rhonda Byrne, Books Worth, Law Of Attraction, Favorite Books, Great Books, The Secret
The Secret by Rhonda Byne. A great book to get you introduced and started with the Law of Attraction. This book will change your life
The Secret Book is not just a book "worth reading" - it is a "must-read!"
The Secret. I'm sure everyone's heard of it but it honestly was one of my favorite books:) #thesecret #goodreads #goodbook #book #reading
The Secret Book - Very inspirational book by Rhonda Byrne. She brings Quantum Physics and the Law of Attraction together with personal contributions by several well-educated professionals. This book will help anyone realize that the power to manifest one's destiny is in each one of us! :)
The Secret is my favorite book of all time. It breaks down briefly and explains the law of attraction. It not only change my life in a positive way but changed my writing as will. It taught me when being literate to think about what sort of reader or thoughts or feelings I am attracting when I write my papers or essays or responses, and also, how to dictate and control what responses and feelings I attract or repel.
Pinned from
listchallenges.com
love the whole series
Worth Reading, Stephanie Meyer, Books Worth, Movie, Twilight Saga, Twilight Books, Favorite Books, Stepheni Meyer, Twilight Series
Twilight Series by Stephenie Meyer - One of my favorite book series.
Love the Stephanie Meyers Twilight Series! So much better than the movies...
YA fiction I am not sure what it is about YA fiction that appeals to me; I think I like it because it can be dark but somehow not as dark as adult literature. Nevertheless I thoroughly enjoyed the Twilight books, and I am open to any suggestions on YA books worth reading.
Twilight, Book 1 By of the Twilight Series by Stephenie Meyer #books #movies #yalit
Stephenie Meyer -- Twilight (Book 1 of the Twilight Saga)
Pinned from
carrotsformichaelmas.com
Awesome
Books Jackets, Shilpi Somaya, Books Club, Books Worth, Baby Girl, Somaya Gowda, Favorite Books, Secret Daughters, The Secret
A great book worth the read!
Adult Book Club Titles: Secret Daughter by Shilpi Somaya Gowda. To see this book in LCL catalogue click on the book cover.
Secret Daughter - one of my most favorite books - fabulous!
Secret Daughter by Shilpi Somaya Gowda - Interweaves the stories of a baby girl in India, the American doctor who adopted her, and the Indian mother who gave her up in favor of a son, as two families become changed by the child that connects them.
The Secret Daughter by Shilpi Somaya Gowda - September 2013. For more information http://syndetics.com/index.aspx?client=einet&type=rn12&isbn=9780061922312/summary.html
Loved it
Boxes Offices, Cant Wait, Talent O'Port, Twilight Break Dawn, Twilight Saga, Jacobs Black, Team Jacobs, Children Poses, Twilight Series
Team Jacob!!
The Twilight Saga: Breaking Dawn Part 1 (2011) - Image Gallery - Box Office Mojo
In the fourth installment of The Twilight Saga, a marriage, honeymoon, and the birth of a child bring unforeseen and shocking developments for Bella and Edward and those they love, including new complications with young werewolf Jacob Black. YA DVD Breaking
cant wait for pt. 2
Pinned from
search.yahoo.com
Great series
Movie Posters, Newmoon, Moon 2009, Twilightsaga, Twilight Saga, New Moon, Team Jacobs, Twilight Series, Favorite Movie
New Moon #movies #twilight #twilightsaga
Extra Large Movie Poster Image for The Twilight Saga: New Moon
New Moon least favorite movie out of all of them! I HATE JACOB!! EDWARD IS SO MUCH BETTER!!
The Twilight Saga: New Moon (2009) Many people disliked the whole story behind The Twilight Saga: New Moon but I in fact enjoyed the book very much. #TheTwilightSaga #NewMoon 📖🌙
2009 The Twilight Saga: New Moon- nod. Team Jacob!
New Moon - I've never seen this (or read the Twilight series). However, this is a fantastic movie poster, conveying the movie perfectly in one shot. What can I say, I have a thing for posters :)
Pinned from
search.yahoo.com
Good book.
Booksmoviestv Showsmus, Books Movie Tv Show Mus, Twilight Mi, Eclip Movie, Books Worth, Saga Eclip, Twilight Saga, Favorite Movie, Good Books
The Twilight Saga
Pinned from
images.search.yahoo.com
Good Book, Movies coming out this summer.
Historical Fiction Books, Little Girls, Sarah Keys, Books Club, Book Clubs, Favorite Books, Books Movies Music Celebs, Books And Movie, Good Books
Sarah's Key - January book club selection
Sarah's Key: One of my favorite books to date!!
Sarah's Key is a book about the Holocaust, specifically the Vel' d'Hiv roundup of the Jewish people in Paris. It goes back and forth between a little girl's story and a woman who lives in the same apartment present day.
Can't wait to start a good historical fiction book about WWII and the Holocaust. I've heard that this is amazing!
Good book and movie.