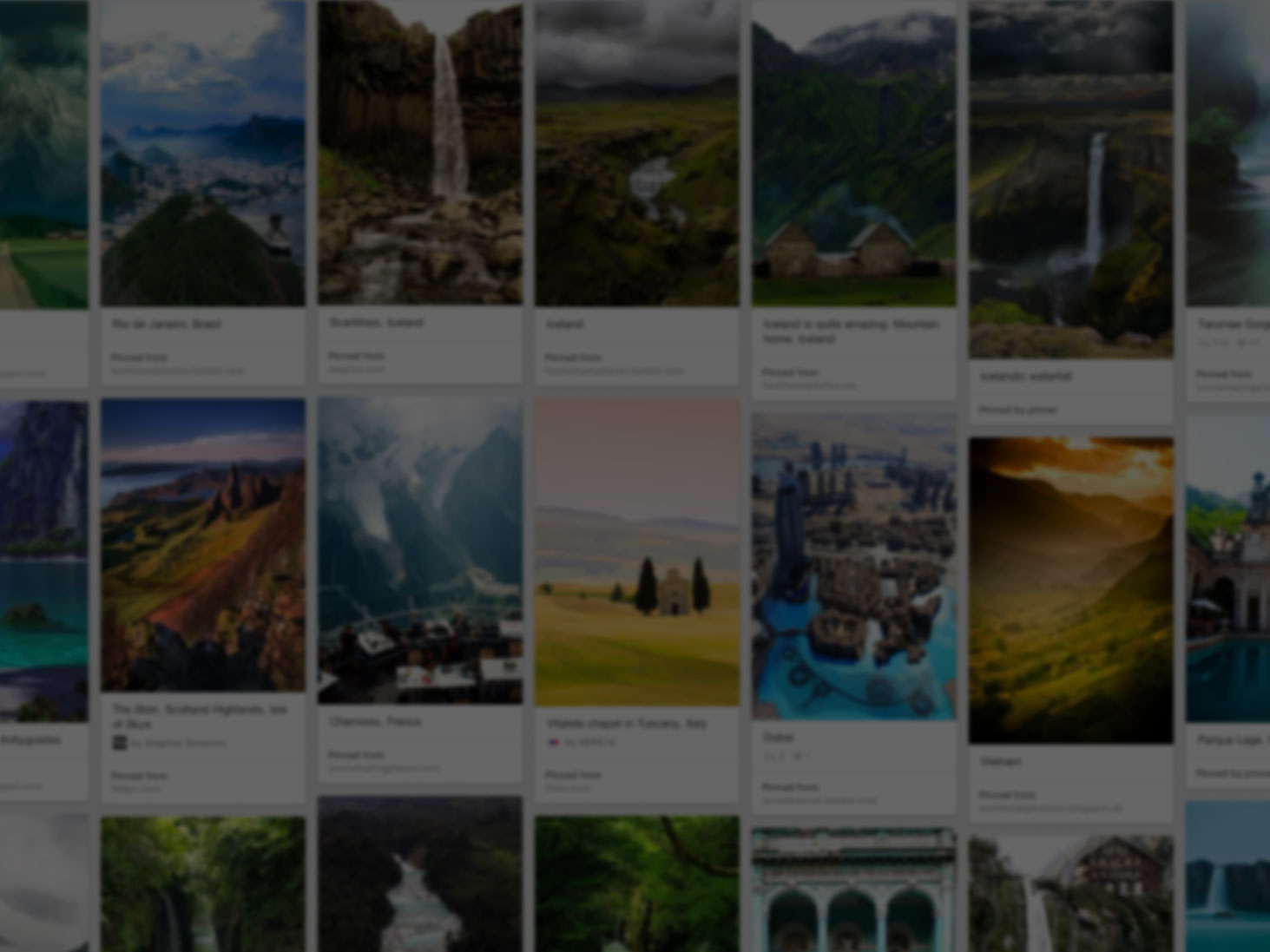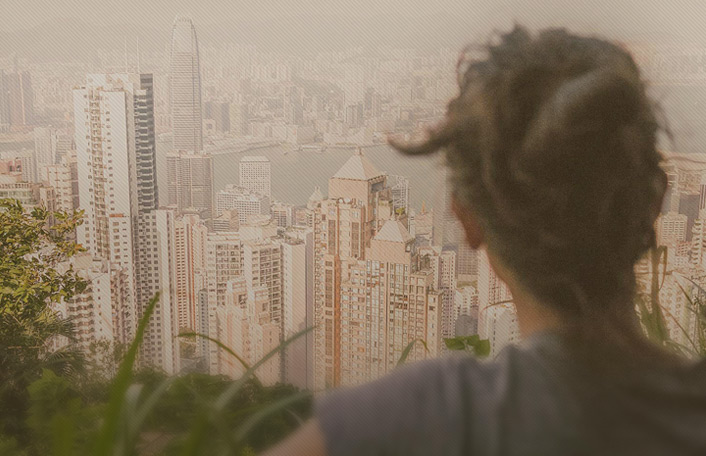 They used Pinterest to plan a dream trip
Join Pinterest to find all the things that inspire you.
50+
billion Pins
to explore
15
seconds to
sign up (free!)
60's
Andy Warhol, Edie Sedwick, twiggy, Vietnam war, beatles, androgenous, mary quant, vidal sassoon, jean shrimpton, nancy kwan, banana line, bright pastels, acid trip 1960 - While the bouffant and beehive was still very popular well into the sixties for the first time ever in any fashion era the young became the leaders in fashion - They lead with radically innovative trends - Androgynous looks such as twiggy and mary quant were designed - Mary quant sported the infamous five point cut a sharply geometric hairstyle designed by vidal Sassoon - Twiggy (lesly Hornby) known for her high fashion mod look with her short hair - She was also famous for drawing long fake lashes under her bottom eye lashes - Mary quant designer famous for mini skirt and hot pants - Twiggy high fashion model - Jean shrimpton – high fashion model - Vidal Sassoon gave us mia farrows pixie but the 5 point cut - Nancy kwan asymmetrical bob - Gone were the days of sleeping on huge rollers fir many women of the sixties - Movies such as the boots were made for walking beyond the vally of the dolls the party inspired new looks
---
The Beatles
Music, The Beatles, Paul Mccartney, Bobs Marley, Random Stuff, Funnies Stuff, Photo Shooting, John Lennon, Funnies Beatles
Funny Beatles pictures
The Beatles, 1965
He met Bob Marley that day
Pioneers of organic happy music!
John Lennon, Paul McCartney, George Harrison and Richard Starkey (Ringo Starr)
The '65 Album photo shoot
The Beatles...holding random stuff... =)
60's
60S Styles, Movies Stars, Sophia Loren, 60 S Hairs, Hairs Flip, Sofia Loren, Flip Hairs, Hairs Styles, 60S Hairs
Sophia Loren Italian actress became an international movie star throughout the sixties and seventies. She is noted as a fiery bombshell with her full lips and hourglass physique. Loren quote, "Everything I have, I owe to spaghetti"
Flipped Hair
Sofia Loren.
loved the 60's hair style...
I love the hair flip!
Jean Shrimpton 60s gypsy
A Mini-Saia Jeans, Detox Water, Vintage Fashion, Jean Shrimpton, Jeanshrimpton, Pencil Skirts, Jeans Shrimpton, Long Hairs, Giorgio Di
Jean Shrimpton, skirt, layers, vintage fashion
Jean Shrimpton in Giorgio di Sant' Angelo for Vogue Italia.
i love layers. and the long hair!
Jean Shrimpton
60S Styles, Big Hairs, Retro Hairs, Hairs Styles, 60S Hairs, Jeanshrimpton, Jeans Shrimpton, Hairs Makeup, 1960
Retro hair... Big hair rocks
jean shrimpton 60s style
Oh to be a supermodel in the 60s! We heart Jean Shrimpton. #jeanshrimpton #60s #brightonrock
.60s #Hair Styles
Ahhh big hair:) 1965; Jean Shrimpton?
60's flip
Flip Inspiration, Beauty Envi, 60S 70S, Beauty Nature, Hairs Inspiration, Nature Hairstyles, 60 39 S Flip, Beauty Styles, 60 S Flip
60's flip Inspiration 4-13

by PepperReed
Bowie, David Bowie
Music, Davidbowie, Halloween Costumes, Ziggy Stardust, Makeup, Dresses Room, Glam Rocks, Icons, David Bowie
David Bowie #music
david bowie Icon.
Ziggy Stardust makeup David Bowie
David Bowie getting made up as Ziggy Stardust. Bowie's Glam rock era. #DavidBowie #ziggystardust
David Bowie/Ziggy Stardust! This will be my Halloween costume.
David Bowie DRESSING ROOM
edie
Ediesedgwick, Edie Sedwick, Eyeshadows Looks, Edie Sedgwick, Factories Girls, Beauty People, Lips Rouge, Edie Sedgewick, 1960
edie sedwick | Tumblr
Edie Sedgwick by Nat Finkelstein
Factory Girl
#ediesedgwick
Love this eyeshadow look!
1960s Edie Sedgewick - Cartoon floating socket, nude lip
PLANEE JANE: 1960 makeup/fashion
Twiggy
Models, 70 S, 60 S, 70Sfashion, Fashion Icons, Vintage Wardrobe, 1960S, 1970S Fashion, Flower Power
1960's - model Twiggy
flower power :)
1970s fashion - Google Search
1960s fashion - Google Search
Twiggy Fashion Icon | Check out Twiggy's Official YouTube channel !
Twiggy being Twiggy
Make Up, Weddings Beauty, Fashion Vintage, Eyes Makeup Tutorials, Twiggy Makeup, 60S, Costume Makeup, Applying Makeup, Eyes Liners
Twiggy applying makeup
Twiggy eye makeup tutorial
Twiggy eye liner
'60s Twiggy makeup
Twiggy
Models, Inspiration, Fashion Icons, 1960S, Dresses, Style Icons, Twiggy, Earrings, 1960 S
1960s Fashion Icon Twiggy in a Coral dress
Twiggy was a style icon during the 60s because she contributed to the 2nd women's movement by being boyish, thin, and androgynous. Some say she was the first real IT girl model.
Twiggy. Modeling inspiration. Love that dress!
1960 60s model Twiggy in a dress created by 1960s British Designer, Mary Quant (awesome earrings!)
Twiggy
60 S, Fashion Models, Fashion Icons, Eyelashes, Collars, Styles Icons, 60S, Eyes Makeup, Supermodels
collar. big eyelashes.
Twiggy Fashion Tips: http://1960sfashionstyle... Twiggy Lawson was a 60s pop icon (supermodel, actress and singer) known for her large eyes, long eyelashes, and thin build, she is regarded as one of the most famous models of all time. .............................................
Cool,Fashion,Inspiration,Looks,Twiggy, THIS was THE fashion model of the late 60s and early 70s...all my friends and I got our hair cut short like this!! ... if you want to learn more about #Twiggy, check out my blog post: http://1960sfashionstyle...
60s Style Icon Twiggy
60s fashion icons images - Google Search