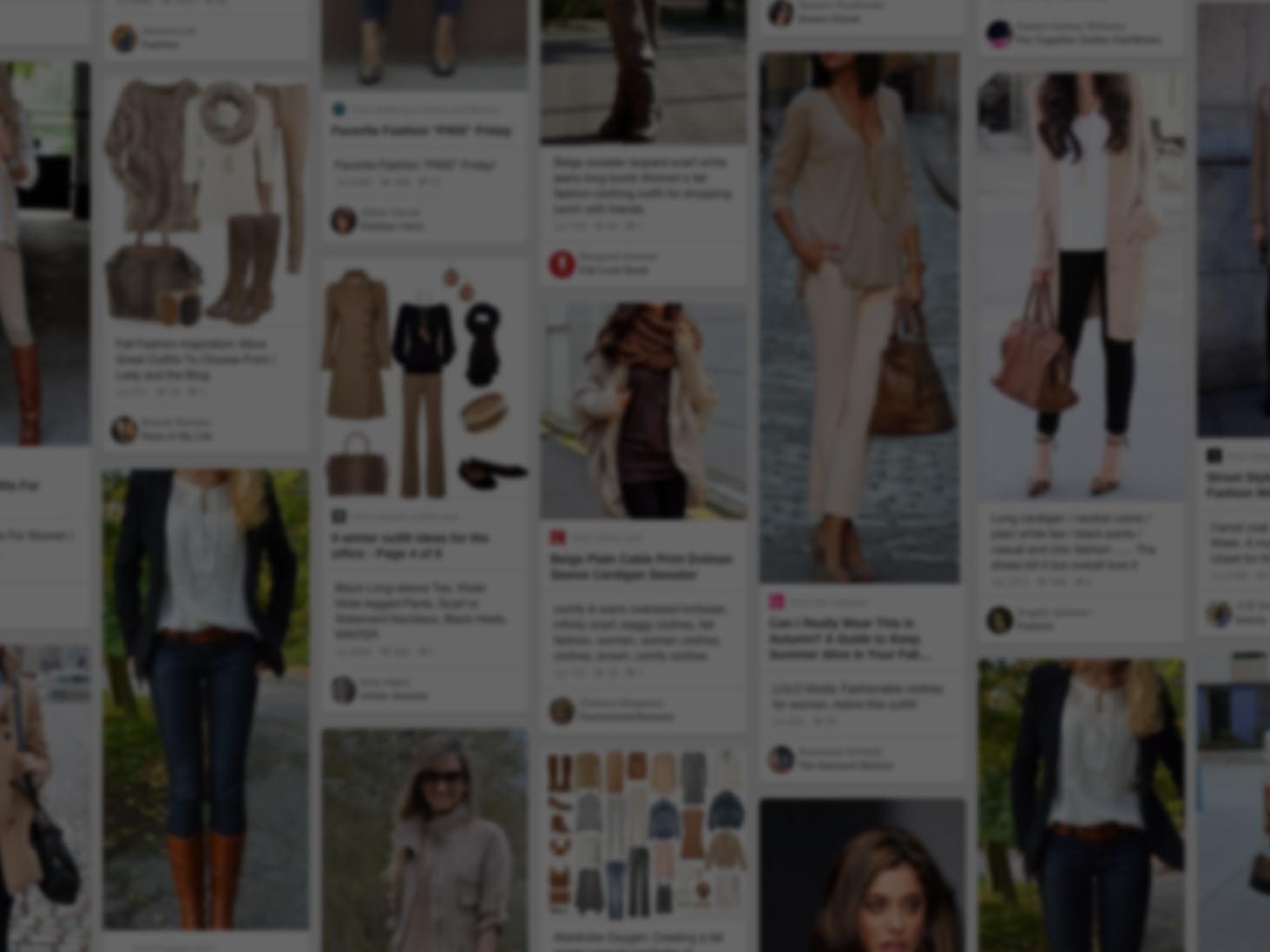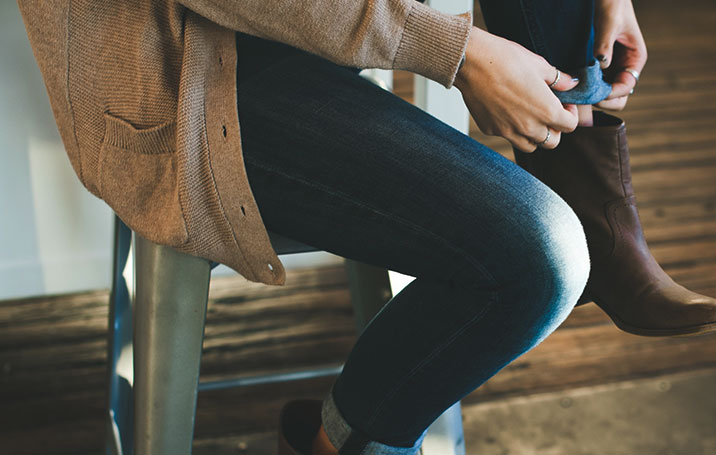 She used Pinterest to step up her style
Join Pinterest to find all the things that inspire you.
50+
billion Pins
to explore
15
seconds to
sign up (free!)
Back to
Hope to go soon...
Hope to go soon...
Travel. Travel. Travel
Favorit Quotes, Travelquot, Travel Photo, Travel Tips, So True, Roads Trips, Inspiration Quotes, Travel Quotes, A Quotes
book a flight. take a road trip. do it now!
This has always been one of my favorite Quotes because it is so TRUE!
This is the President of HomeExchange.com's favorite travel quote: "The World is a book, and those who do not travel read only a page." #TravelQuote
Travel. Travel. #travel photos #travel guide #travel tips #travelling collections| http://travelling-collections-954.blogspot.com
A quote for all the travel lovers out there.
18 Inspirational Quotes to Inspire Your Life
Brazil
One Day, Brazil, Statue, Buckets Lists, Rio De Janeiro, Christ, World Cups, Place, Riodejaneiro
The Corcovado overlooking the city of Rio de Janero, Brazil (22°57' S, 43°13' W). Perched on a rocky 2.326-foot-high (704 m) peak called Corcovado, or "hunchback", the statue of Christ the Redeemer overlooks the Guanabara Bay and its famous "Sugar loaf" as well as the city of Rio de Janeiro. The city owes its name—which means "River of January"—to a misunderstanding by the first Portuguese explorers who dropped anchor in the bay, in January 1502, and thought they had arrived at the mouth of a
Rio de Janeiro Brazil is on my bucket list!
I will see this one day. Rio de Janeiro, Brazil
brazil rio de janeiro 2014 FIFA World Cup!!!
Rio de Janeiro, Brazil. Now, here's one place I haven't been. But I absolutely plan on going someday. Ever since I learned Portuguese (the Brazilian dialect, to be exact), I've been dreaming about visiting Brazil. And specifically Rio, mostly because of the giant Jesus statue. Seriously? Nothing else on Earth quite like that.
Brazil Riodejaneiro Travel Wallpaper
Bahamas
Shorts Cruises, Place, Bahamas Cruises
Paradise Island, Bahamas<3 My second home, great place to be!
Bahamas.. went on a short cruise there and back from Florida..
Swim in one of Costa Rica's natural pools.
Living Rooms Design, Us Travel, Wall Murals, Costa Rica, Water Ponds, Costa Rica, Desktop Backgrounds, Packs Lists, Desktop Wallpapers
Tropical Forest Waterfall Desktop Backgrounds Free
Nature Forest Falls Summer HD Desktop Wallpaper Widescreen Forest Wallpaper
Destinations in Costa Rica #Vacations #Waterfall #CostaRica
Turquoise Waterfall Jungle Wall Mural www.muralswallpaper.co.uk
Costa Rica
Favorit Place, Puertorico, Buckets Lists, Puerto Rico, Costa Rica, Place I D, Costa Rica, San Juan, Pure Life
Costa Rica: Definitely on my bucket list!
Puerto Viejo, #PuertoRico
Costa Rica favorite places and spaces
Puerto Viejo de Talamanca, Costa Rica. We came here with a young adult service team back in 2007. Absolutely love this country! We had the privilege of working with Pura Vida Missions. http://pvm.vidanetonline.org/ Such an incredible trip!
India!!
Color Elephants, Elephants Art, Indian Elephants, Trunks, Beauty, Paintings Elephants, Elephants Love, Bohemian, Animal
elephant art
beautiful painted elephants - Google Search
Indian Elephant. So beautiful.
a beautifully painted elephant.....HOWEVER, I don't like the way we paint or otherwise disfigure animals for our entertainment. GOD gave us free will...animals are at our will. For those of you that this is true of...PUT yourself in the animals place & see how you feel when your pet puts a chain on you and trots you around in a parade!!!!!
colorful elephant | beautiful, color, cute, elephant, fashion - inspiring picture on Favim ...
Painted trunk
Painted Elephant... Love him
Beautiful Bohemian Elephant
India
Galleries, Indian Culture, Pears Doors, Architecture Inspiration, Incr India, Bedrooms, Indian Entrance, Doorway Arches, Agra Forts
Agra Fort - indian entrance
I love this! I want to make this my bedroom! Lol!
India - collonade with beautiful pearly door
India.
Fave Places Travel, Indian Culture, Culture Nature Travel, Indian Dream, India Place, Places Travel Ideas Memories, Place Travel, Favourit Place, Indian Architecture
Indian architecture
India
Favorit Place, Buckets Lists, Place I D, Beauty Place, Taj Mahal India, Uttar Pradesh, Travel, The World, Tourist Destinations
84. Visit the Taj Mahal in Uttar Pradesh, India.
The Seven Wonders of the World The Taj Mahal, India
Agra happens to be the eastern point of the famous tourist's destinations called Golden Triangle, comprising Delhi, Agra and Jaipur. This tourist...
Taj Mahal, India . . . On my bucket list.
Travelling in India
Equator line in Kenya.
Wonder Memories, Favorite Places, Equations Guess, Worst Sunburn, Africa Middle East, Daughters, Africa Stole, Kenya Wa, Kenya Hints
Equator line in Kenya. My husband and daughter were here!
The equator in Kenya....hints why I got the worst sunburn of my life there lol
Wonderful memories with my sis!
Kenya!
Average Trees, Africa Photographers, Closest Place, Kenya Oh Kenya, Acacia Trees, Africa Alway, Favorit Kenyan, Animal, East Africa
Wildebeest and Zebra migration on the open plains of Masai Mara in Kenya and Serengeti in Tanzania. Closest place to Heaven on Earth...
Jennipher -it's your favorite Kenyan sky
Wildebeest and Zebra migration on the open plains of Masai Mara in Kenya and Serengeti in Tanzania Someday - want to see the animals in their natural habitat
Umbrella Acacia Trees, Masai Mara, Kenya, East Africa, Africa Photographic Print
kenya
Lady Entertainment, Kenya Masai Mara, African People, Masai Singing, Kenya Color, Beauty People, Mass Masai, Masai Lady, People Culture
The beautiful people of Kenya make this country so special!
African people
Mass Masai Sing Along
The Masai ladies entertain with song and dance near the Masai Mara, Kenya. Amazing journey!
Kenya
Africa Safari, Kenya Safari, Buckets Lists, African Safari, African Sunsets, South Africa, National Parks, Lion King, African Elephants
Africa: Just watched the Lion King tonight and it has really made me want to go on an African Safari.
African Safari = huge on the bucket list!!
Kenya safari tours offer the finest in African safari magic with a plethora of attractions & options open to the international safari enthusiast....
South Africa Safari
African elephants @ Sunset.
African safari, Masai Mara in Kenya, Seregenti National Park and climbing Mount Kilimandjaro and sunbathing in Zanzibar in Tanzania, Kruger National Park in South Africa to see lions, leopards, elephants, zebras, and rhinos
African Sunset