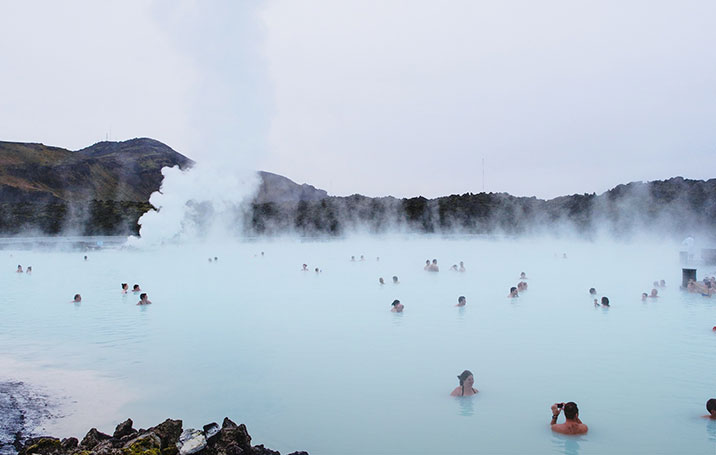 They used Pinterest to find new places to visit
Join Pinterest to discover all the things that inspire you.
50+
billion Pins
to explore
15
seconds to
sign up (free!)
Are you Santa?
Truths About Santa Letters, Things To Telling Daughters, Letters To Your Children, Telling The Truths, Christmas Eve, Christmas Magic, Beautiful Mom, Explained Santa, So Sweet
So sweet :) The truth about Santa - this letter is inspiring. Don't want to forget this when the time comes! (This made me tear up...what a beautiful mom!) something to think about
Christmas magic - A beautiful "truth about Santa" letter
Christmas magic, Are you santa?? A letter to your children about you being santa.
The most amazing way to tell the truth about Santa. So Sweet.
Christmas magic so sweet and such a wonderful way to explain santa
Not yet for the babies, but...this is good. Very good. The truth about Santa Here's what I wrote: Christmas magic Dear Lucy, Thank you for your letter. You asked a very good question: "Are you Santa?" I know you've wanted the answer to this question for a long time, and I've had to give it careful thought to know just what to say. The answer is no. I am not Santa. There is no one Santa. I am the person who fills your stockings with presents, though. I also choose and wrap the presents under the tree, the same way my mom did for me, and the same way her mom did for her. (And yes, Daddy helps, too.) I imagine you will someday do this for your children, and I know you will love seeing them run down the stairs on Christmas morning. You will love seeing them sit under the tree, their small faces lit with Christmas lights. This won't make you Santa, though. Santa is bigger than any person, and his work has gone on longer than any of us have lived. What he does is simple, but it is powerful. He teaches children how to have belief in something they can't see or touch. It's a big job, and it's an important one. Throughout your life, you will need this capacity to believe: in yourself, in your friends, in your talents and in your family. You'll also need to believe in things you can't measure or even hold in your hand. Here, I am talking about love, that great power that will light your life from the inside out, even during its darkest, coldest moments. Santa is a teacher, and I have been his student, and now you know the secret of how he gets down all those chimneys on Christmas Eve: he has help from all the people whose hearts he's filled with joy. With full hearts, people like Daddy and me take our turns helping Santa do a job that would otherwise be impossible. So, no. I am not Santa. Santa is love and magic and hope and happiness. I'm on his team, and now you are, too. I love you and I always will. Mama
Basketball mom tshirts.
York Originals, Choirs Ideas, Basketball Mom, Basketball Seasons, Tiny Human, Sports Mom, Mom Tshirt, Mom Stuff
Pinned from
Uploaded by user
Fitness
Kiss, Real Women, Quote, Big Butts, Booty, Mr. Big, Weights Loss, Nike Ads, True Stories
Big Butt:) such a true story for me :)
Beauty in curves. #Nike ad with #real women
Was that "just do it " meant for the lifelong fans of the bodaciously badonkadonked rootin tootin beauty booty. Kind of like a perverted invitation. But by all means if you have to act like a hater to be able to kiss it, then trust me I think Kate Moss's ass is way too big and makes me sick to my stomach! Naughty ass naughty ass I scorn thee! Let that be good enough. Now do what you gotta do cuz I'm puckered up and coming in!
Booty quotes
What Do We Think Of This Big Butt Nike Ad?
Lesson for those with Daughters
My Sons, My Girls, My Daughters, My Boys, Life Lessons, Daughters Quote, Well Said, So True, My Children
Praying and teaching my boys to be men of God and Honor, and for my daughter to see the difference!
So true! I hope I can teach my daughter and my son these life lessons.
Me and My Daughter Quotes | Quotes that Make My Day Or Kick My Butt!
So true!! Everything I want for my girls
Well said! Something clearly my daughters' father never learned!
I have raised my children to do just what this says. I know my daughter will never let a man mistreat her. And my sons see the kind of man I am. I just pray they will find someone someday that will treat them the way I am finally being treated.
For Parents!
Parents Books, Funny Stuff, Funny Quotes, Creative Quotes, Parents Quotes
Pinned from
Uploaded by user
Parents ;)
Teenage Bedrooms Boys, My Girls, My Boys, Be A Parents, So True, My Children, Teenage Daughters, Parents Quotes, Kid
parent quote - so true
I love this, it is so true. I don't need to be a best friend - they have plenty of those. Being a parent that molds them into the person they are meant to be is way more important than being "cool"!
For my teenage daughters XD.
Learning this as I help raise all the kids here in my Children's Home.
For my girls... made my cry cause it's so true... moms and dads will go to the ends of the earth for their kids! One day they will appreciate it... ;)
.So true. My boys will get this one day!
for parents + future parents
Parents Quote, Baby Quotes, Baby Girls, My Children, Baby Rooms, Children Books, Poem, So Sweet, Kids Rooms
baby room... So sweet
I like this parenting quote, its so sweet
MY FAVORITE CHILDREN'S BOOK EVER. So sweet.
...I'll hang poems like this on my children's walls
For my baby girl x
Quote for kids rooms. Oh my gosh I love this. So sweet
Love this poem! So sweet!
Baby Quote
Parents
Friends, Quotes, I Love You, My Boys, Truths, Be A Parents, So True, My Children, Kids Rooms
So true! I'm going to frame this for my kids room!!
Because I Love You - BUT I AM YOUR FRIEND!!!! inspite of the quote.
TRUTH! For my children.
My dear daughters, I love you too much to be your best friend because you are my children.
This is SO true... Maybe someone should send this to my ex so he can start being a parent and stop being friend to my oldest!
Inspirational
Prayer, Dear God, Give Thanks, Quotes, Jesus, Thanks You Lord, Deargod, Living, Thanks You God
I love this quote its something I should give thanks for more often
Dear God, I wanna take a minute, not to ask for anything from you, but simple to say thank you, for all I have. #words #quotes #thankful #blessed #God #prayer #thankyou
Dear God, yes in Jesus name Amen
THANK YOU GOD WALLPAPER - I hope I don't need a wallpaper to remind me to be grateful. May I live with a grateful heart.
thank You, thank You, THANK YOU Lord Jesus!
#dearGod #prayer
In Our Home...
Decor, Signs, Ideas, Inspiration, Quotes, House Rules, Things, Living, Families Rules
'In Our Home' family rules sign. Great idea and very cute.
Things to live by<3
Another house rules sign...
Write on your walls! 35 Inspirational Quotes That Will Change Your Way of Living