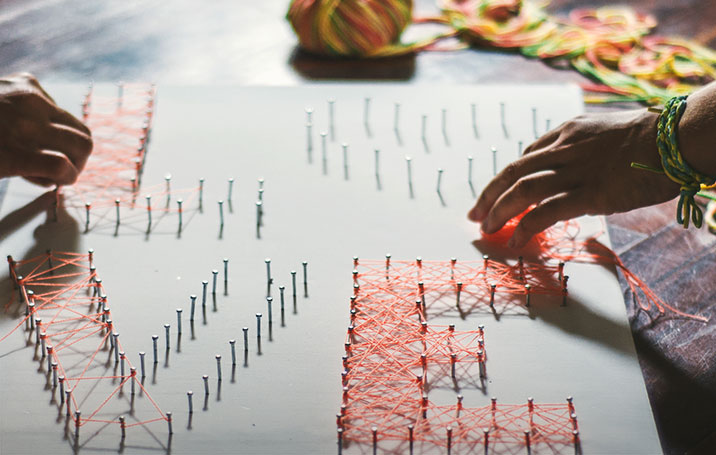 They used Pinterest to find new ways to DIY
Join Pinterest to discover all the things that inspire you.
50+
billion Pins
to explore
15
seconds to
sign up (free!)
Back to
Life and Quotes <3
Life and Quotes <3
so true
Marriage Humor, 6 Months, Aziz Ansari, So True, Get Marry, 5 Years, So Funny, Funny Thoughts, True Stories
True story. Don't get married too soon!.!!!! So so so so so so true!!
LMAO. So true!! Especially when it's only 6 months...
Aziz Ansari - Marriage Humor
Haha! So funny and so true!
Funny thoughts on marriage. So true!!! I have clothes that are 2 years old that I haven't taken the tags off yet. If only my mom's grandma clock wasn't ticking.
True story. People are crazy. Take it from me, I'm going on 5 years.
Aziz Ansari shares his thoughts on marriage...and sweaters. FYI: the last panel contains profanity. People who get married too soon…
the help!
Great Movie, Little Girls, Remember This, You Is Kind, Books Jackets, Good Movie, Movie Quotes, Favorite Quotes, Best Quotes
Kind... Smart... Important. From "the Help," an outstanding book & movie!! This is one of my favorite quotes. It is, however, sad that Aibileen was the only person saying these kind, confidence boosting things to that sweet little girl :-(
Great movie! Best quote:-)
Great movie, great line. one of my fave movie quotes.
you is kind remember this from "the help"
You is kind, you is special, you is important! Good movie! "The Help" @Gabrielle Sacco
you is kind take care of the little girl iinside!!!
Boy Meets World
Life, Inspiration, World Quotes, Best Friends, So True, Boymeetsworld, Favorite Quotes, Boy Meets World, Boys Meeting World
BOY MEETS WORLD; my life motto
boy meets world quotes - Google Search
#BoyMeetsWorld
Boy Meets World. Best Friends.
@Dani Garrett Mullan, so true!
boy meets world, always been my favorite quote
hilarious
Bahahahaha, My Life, My Husband, Correction, So True, Bitch, Totally Me, Bahahhahah, True Stories
yeah, story of my life.
so true
Bahahahaha!
totally me. I always make up my own words
i just hate to be corrected in general
bahahhahah
Freestylin' bitch
lol... reminds me of my husband
peter pan
Disney Quotes, Peter O'Toole, Peter Pans, Childhood Memories, Growing Up, Peterpanquotes, Peter Pan Quotes, Disneyquot, Kids Rooms
peterpanquotes - Google Search
for my future child's room. peter pan's shadow! never grow up. (:
One of my favorite Disney quotes!
Peter Pan. I don't know why but this made me really sad when I read it. I guess it just brings back childhood memories. It makes me realize just how important is to remember our childhood.
Great Peter Pan Quote - for a kids room
yes
Words Of Wisdom, Books Jackets, Drseus, So True, Favorite Quotes, Dr. Who, Dr. Seuss, Wise Words, Dr. Suess
Dr. Seuss, words of wisdom! Say it Dr. Suess!
wise words of Dr. Seuss... Favorite quote
Dr. Seuss wisdom! Words of Wisdom, so true
Dr. Seuss #admire #quotes #drseus #political
i like you and naps
Valentine'S Day, Valentine Day Cards, Quotes, Funny, Truths, Naps Time, Valentines Cards, True Stories, Valentines Day Cards
Nap time with the person I like. :) win win
funny valentines day cards. Haha, love it
Valentines Day Card -- @Brandy Hawkins You must give these out next Valentine's Day, lol.
Inspirational Quotes - I like you and naps
I like u .. True Story! #funny #lol #lupus
funny valentine cards | 21 Funny Valentine's Day Cards
Valentines Day Card / Speaking the Truth...
Running...
Little Girls, Awesome, My Life, Accur, Bahahaha, So Funny, Totally Me, Running Fit, Can'T Stop Laughing
HAHAH my life
Bahahaha that little girl!
HAHA awesome! I can't stop laughing!!
Yes! haha #running #fit
I can't stop laughing!! the little girls is soo cute though!
more accurate than I'd care to admit... however, if I can't be as athletic as the top image, at least I can be awkwardly adorable like the little girl.... :D
I can't stop laughing at this... seriously... now I'm crying. so. funny.
Love this, totally me! I can't stop laughing!!