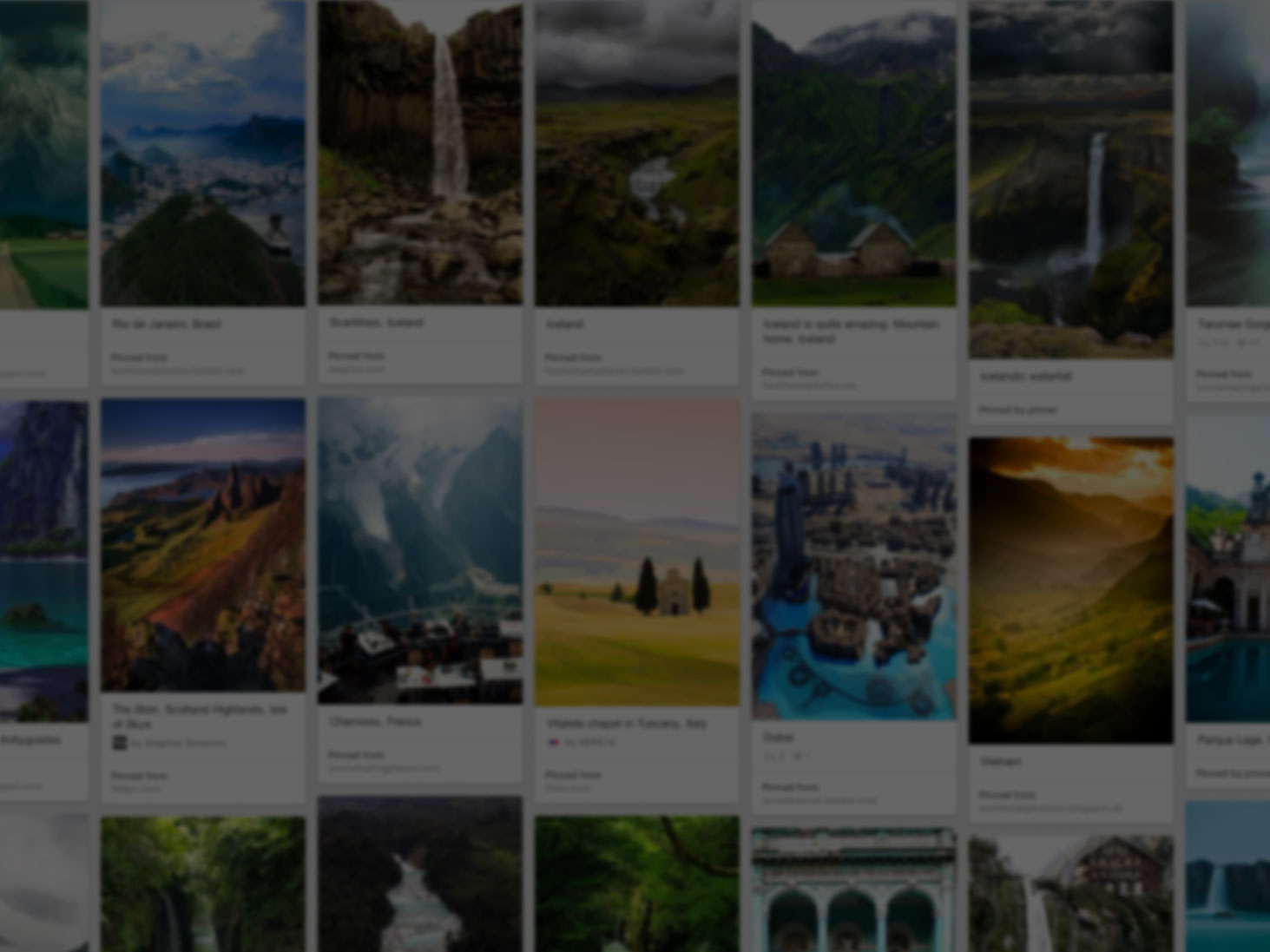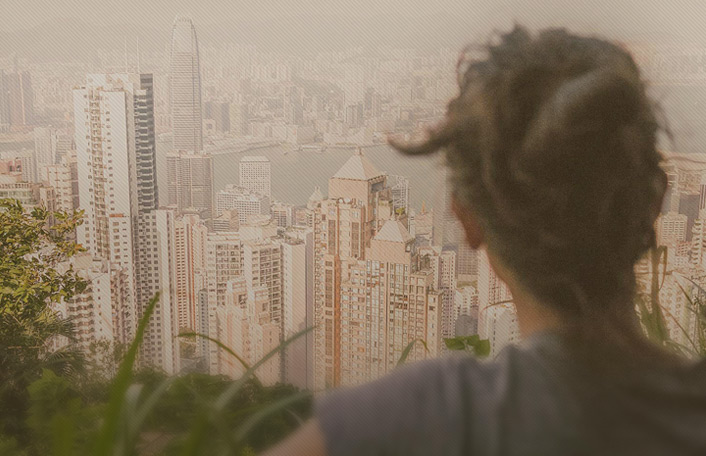 They used Pinterest to plan a dream trip
Join Pinterest to find all the things that inspire you.
50+
billion Pins
to explore
15
seconds to
sign up (free!)
Apple Snickers Trifle.
Apples Trifles, Snickers Salad, Snickers Trifles, Apples Snickers, Powder Sugar, Vanilla Extract, Trifle Recipe, Sweet Tooth, Caramel Apples
Apple Snickers Trifle. Like a caramel apple with chocolate.- maybe it's like the snicker salad from BYU-I?!?
Apple Snickers Trifle Ingredients 2, 8 oz. Pkgs. Cream Cheese, softened 2 c. Powdered Sugar 1 T. Pure Vanilla Extract 1, 16 oz. Container Cool Whip 6 c. Chopped, Granny Smith Apples (about 6-7 apples, plus a few for garnish) 10 Regular-Size Snickers, chopped (I froze mine unwrapped in a large plastic Ziploc bag and took the flat side of a meat mallot to them…worked like a charm) Caramel Sauce
Carmel Apple Trifle. Like a caramel apple with chocolate. I made this for a fall themed potluck, and it was a huge hit!
Apple Snickers Trifle. Like a caramel apple with chocolate. For more yummy trifle recipes, recipes for the trifle bowl & to get a trifle bowl perfect for such recipes: www.pamperedchef.biz/kelleyvg & find me on FB: www.facebook.com/kelleyvgpc
Apple Braid 2
Apples Breads, Yummy Breakfast, Apples Pies, Apples Braids, Pies Crusts, Braids Breads, Cinnamon Apples, Crescents Rolls, Breads Dough
Cinnamon Apple Braid Bread: this recipes was way too involved for me, for the amount of bread it actually made. it took an hour and a half from getting the apples out to getting it into the oven. that said, it was ridiculously tasty. my whole family loved it.
Apple Braid Bread made with Crescent rolls instead of making your own dough.
cinnamon apple bread
apple braid - sounds yummy but thinking pie crust instead of bread dough??
Pizza Hut Style Breadsticks with Dipping Sauce ~ All Homemade
Pizza Hut Breadsticks, Hut Style, Dips Sauces, Homemade Breadsticks, Dipping Sauces, Breads Sticks, Style Breadsticks, Homemade Pizza, Copycat Recipes
US Masala: Pizza Hut Style Breadsticks with Dipping Sauce ~ All Homemade my favorite bread sticks!!!!
homemade Pizza Hut Style Breadsticks with Dipping Sauce ~ oh goshhhhh i love pizza hut breadsticks
Side Dish: Pizza Hut Style Breadsticks with Dipping Sauce Copycat Recipe
Homemade Breadsticks
pretzel!
Mixers Recipes, Kosher Salts, 1 2 Cups, Homemade Pretzels, Homemade Soft Pretzels, Cinnamon Sugar Pretzels, Pretzels Bites, Favorite Recipes, Baking Soda
Homemade Soft Pretzels and Cinnamon Sugar Pretzel Bites by Our Best Bites
Homemade Soft Pretzels 1 1/2 cups warm water (110-115 degrees F) 1 tablespoon sugar 2 teaspoons kosher salt 1 package active dry yeast (I used rapid rise yeast) 22 oz all-purpose flour, about 4 1/2 cups 2 ounces unsalted butter, melted Vegetable oil for pan 10 cups water 2/3 cup baking soda 1 large egg yolk beaten with 1 tablespoon water optional: additional melted butter and cinnamon-sugar optional: powdered sugar, milk, melted butter for dipping Combine the water, sugar and kosher salt in the bowl of a stand mixer and sprinkle the yeast on top. Allow to sit for 5 minutes or until the mixture begins to foam. Add the flour (tip: don't add all the flour at once, just in case you don't need it all. Reserve a small amount and add as needed for a soft dough) and butter and, using the dough hook attachment, mix on low speed until well combined. Change to medium speed and knead until the dough is smooth and pulls away from the side of the bowl, approximately 4 to 5 minutes. Remove the dough from the bowl, scrape the bowl clean and then oil it well with vegetable oil. Return the dough to the bowl, cover with plastic wrap and sit in a warm place for approximately 50 to 55 minutes or until the dough has doubled in size. Preheat the oven to 450 degrees F. Line 2 half-sheet pans with parchment paper and lightly brush with the vegetable oil. Set aside. Bring the 10 cups of water and the baking soda to a rolling boil in an 8-quart saucepan or roasting pan. In the meantime, turn the dough out onto a slightly oiled work surface and divide into 8 equal pieces. Roll out each piece of dough into a 24-inch rope. Make a U-shape with the rope, holding the ends of the rope, cross them over each other and press onto the bottom of the U in order to form the shape of a pretzel. Place onto the parchment-lined half sheet pan. Place the pretzels into the boiling water, 1 by 1, for 30 seconds. If you're making pretzel "bites" put in as many as will fit without crowding. Remove them from the water using a large flat spatula (a metal spider works great). Return to the half sheet pan, brush the top of each pretzel with the beaten egg yolk and water mixture and sprinkle with pretzel salt or kosher salt. Bake until dark golden brown in color, approximately 12 to 14 minutes. Transfer to a cooling rack for at least 5 minutes before serving. Cinnamon Sugar Version: Prepare as directed but don't sprinkle with salt before baking. Immediately after removing pretzels from oven, brush with melted butter and toss in a bowl of cinnamon-sugar. Cinnamon Sugar Dippers: Instead of shaping pretzels into the traditional shape, roll dough into ropes and cut into 1-2 inch pieces. Continue preparing as recipe instructs, brushing with butter immediately after removing from oven and tossing in cinnamon sugar. Create a dipping glaze by mixing about a cup of powdered sugar with 2-3 tablespoons melted butter and then add milk as needed, whisking until smooth. Serve warm.
Pretzel Bites- A fairly simple recipe for making homemade pretzels, either sweet or savory!
Just like Applebee's!!
Alfredo Sauces, Spinachdip, Copycat Appleb, Spinach Dips Recipes, Spinach Artichokes Dips, Appleb Hot, Copycat Recipes, Cream Chee, Hot Artichokes
Copycat Applebee's Hot Artichoke and Spinach Dip Recipes #spinach #artichoke #dip
Applebee's Spinach Artichoke Dip Copycat Recipe
Copycat Applebee's Hot Artichoke And Spinach Dip Recipe - 1 (10 ounce) box frozen chopped spinach, thawed 1 (14 ounce) can artichoke hearts, drained and roughly chopped 1 cup shredded parmesan-romano cheese mix 1/2 cup shredded mozzarella cheese 10 ounces prepared alfredo sauce 1 teaspoon minced garlic 4 ounces softened cream cheese pepper (optional) Read more at: http://restaurant.food.com/recipe/copycat-applebees-hot-artichoke-and-spinach-dip-111797?oc=linkback
Chicken with Spinach and Parmigiana
Dinners Tonight, Stuffed Chicken, Healthy Dinners, Chicken Stuffed, Spinach Alla, Baking Chicken, Breads Crumb, Chicken Rollatini, Chicken Breast
Chicken Rollatini... stuffed chicken breast.
Dinner tonight! Chicken Rollatini ~ chicken stuffed with spinach and a yummy cheese mixture then coat them with bread crumbs and top them with more cheese... delish! link to recipe on page
Chicken Rollatini ~ chicken stuffed with spinach and a yummy cheese mixture, without the bread crumbs and sauce this would be a healthy dinner
Chicken Rollatini with Spinach alla Parmigiana, my review, will be making this again. Here are my little notes. Used plain reg bread crumbs. "egg beaters" I used 2 eggs, and took 2 T of the beaten eggs for the filling mixture. "1.5 oz of motz" I used 1/4 cup of shred motz. Used 10 oz of frozen spinach. I only used 6 thin chicken breast instead of 8. Put a little sauce on the bottom of my dish instead of oiling it. And topped with fresh motz cheese, and alot of it :)
Chicken Rollatini ~ Baked chicken breasts rolled with spinach and ricotta topped with pomodoro sauce and melted mozzarella. A dish the whole family will love!
No bake chocolate cake. A "sliceable truffle"
101 Cookbook, Chocolates Truffles, Baking Chocolates, Chocolate Cak, Chocolates Cakes, Truffles Cakes, Cakes Recipes, 101Cookbook, Chocolates Desserts
No Bake Chocolate Truffle Cake by 101cookbooks: The ultimate lazy chocolate dessert, which is like a slice-able truffle. Perfect for company!
No Bake Chocolate Cake Recipe - chocolate truffle cake - 101 Cookbooks
hot chocolate on a stick :: recipe here
Chocolate Spoons, Hotchocol, Recipe, Gifts Ideas, Food, Chocolates Spoons, Sticks, Hot Chocolates, Drinks
Cute gift idea!! Hot chocolate on a stick :: recipe here
#hotchocolate on a stick :: recipe here. Drinks. Winter. Fall. #soups #food #foodporn #foodie #instagood #photooftheday #love #instafood #instadaily #bestoftheday #yummy #yum #picoftheday #instalike #foodgasm #foodies #foodpic #eeeeeats #delicious #foodstagram #delish #foodpics #foodphotography #foodlover #foodblog #foodspotting
hot chocolate on a stick :: recipe here also link for peppermint chocolate spoons
No Bake Oreo Truffles! Only 3 ingredients and completely DELICIOUS!
Desserts, Fun Recipes, White Chocolates, 3 Ingredients, Oreo Ball, Baking Oreo, Oreo Truffles, Oreo Cakes, Cream Chee
No Bake Oreo Truffles | Chef in Training (aka Oreo Cake Balls). Yum!
No Bake Oreo Truffles! Only 3 ingredients and completely DELICIOUS! desserts
No Bake Oreo Truffles! Only 3 ingredients and completely DELICIOUS! 1 PACK OF OREOS 1 CREAM CHEESE WHITE CHOCOLATE CHIPS RESERVE 6 OREOS - CRUSHED FINELY. SET ASIDE TO SPRINKLE ONTO WHITE CHOCOLATE BALLS. CRUMBLE THE REST OF THE PACKAGE MIX WITH CREAM CHEESE (WHIPPED IS EASIER) REFRIDGERATE FOR AN HOUR+ ROLL INTO BALLS PLACE ON WAX PAPER COOKIE SHEET. SET OVEN TO WARM AND MELT WHITE CHOCOLATE CHIPS IN GLASS PIE PAN WATCH CLOSELY 5-10 MIN. STIR WITH SPATULA AND USE SPOONS TO COAT OREO BALLS. PLACE IN FRIDGE UNTIL SOLID.
Colorful
Cakes Ideas, Colors Cakes, Cakes Decor, Smarty Cakes, Rainbows Cakes, Parties Ideas, M M Cakes, Candy Cakes, Birthday Cakes
Smartie cake: rainbow cake
Great birthday party idea
Rainbow cake decoration
Easy colorful cake decoration!
Birthday cake idea... rainbow cake
Candy cake idea
black bottom cheesecake cupcakes
Fun Recipes, Chocolates Chips, Cream Cheese, Chocolates Cupcakes, Cupcakes Recipes, Black Bottoms Cupcakes, Chee Chocolates, Cupcakes Rosa-Choqu, Cheesecake Cupcakes
Cream cheese chocolate cupcakes! recipes nice-pins
Yummy. Cream chees chocolate chip cupcakes! HAVE to try these!
Black Bottom Cupcakes or Cream Cheese Chocolate Cupcakes! They used to have these at starbucks
Chocolate chip cheesecake cupcakes! Just add cream cheese frosting :)
My favorite!
Food Com, Comforter Diners, Desserts Recipes, Orange Creamsicle, Ice Cream Bar, Orange I Ice, Milkshakes Recipes, Diners Cookbook, Creamsicle Milkshakes
Creamsicle Milkshake Recipe - Food.com
Orange Creamsicle Milkshake
Creamsicle Milkshake from Food.com: This tastes just like that orange-y ice cream bar you loved when you were a kid! From The Comfort Diner Cookbook.