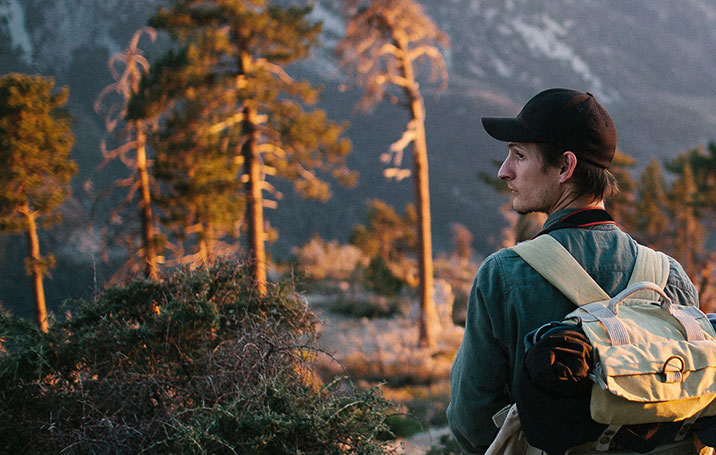 He used Pinterest to explore new campsites
Join Pinterest to find (and save!) all the things that inspire you.
50+
billion Pins
to explore
15
seconds to
sign up (free!)
cool ways to draw trees, clouds, etc
Trees Patterns, Trees Drawings, Embroidery Trees, Doodle, Styliz Trees, Trees Design, Drawings Trees, Eloi Renouf, To Drawings
doodling: ways to draw tree patterns
graphic showing ways to draw stylized trees Embroidery trees
ways to draw stylized trees #drawing #trees
Stylized trees designs.
Pinned from
iheartprintsandpatterns.blogspot.com
Simple and easy - thinking of making some mini ones of these to hang across our bookcases.
White Sheet, Ombre Garlands, Fabrics Scrap, Fabrics Garlands, Old Sheet, Parties Garlands, Beds Sheet, Fabrics Strips, Dyes
DIY fabric garland from an old sheet.
diy {ombre garland} using white sheets
I use white sheets for a lot of things. You can find a new twin size sheet at a discount store for as little as $3.00. I've used a few as tablecloths outside. They started getting stained so it was time to give them a new life as something prettier….a party garland! Step 1: I cut the edging off the sheet…this became the main cord and I tied all the other strips to it. Step 2: I cut the rest of the sheet into strips about 2 inches wide and 18 inches long. Step 3: I tied all the strips to the cord mentioned in step 1. Step 4: I attached all the strips to make two garlands. Step 5: My original idea was to just dye the ends of the strips, so I did a little practicing. I highly recommend practicing before you fully dye something. I used Rit liquid dye. I didn't follow the directions (because I never do…someday I will regret that). I just poured some in a bucket, added hot water and added about as much salt as the dye suggested. Step 6: You need to get all the fabric wet. Once you soak the fabric, wring it out and lay it flat. After getting it all laid out, roll each garland up starting with one end and keeping the individual strips stretched out. Step 7: Dye your fabric. Like I said, I originally was only going to dye the ends, but I accidentally got some splatters of dye on the white…so it all became teal. The trick to getting the "ombre" look is dyeing the fabric in sections. I started by dipping the entire garland in the dye and pulled it out about half way. I waited about 2 minutes and then pulled it out further until just the ends were remaining in the dye. Since your fabric was wet when you started, the dye will bleed and create the ombre look. Martha Stewart has some great ombre tips and ideas. Step 8: Let your fabric dry. It will drip, so if you are doing this inside make sure you have something under it. Step 9: You now need to rinse the garland. I did not want the edges to fray in the washing machine or hand washing, so I used a garden hose. I rinsed until the water coming down ran clear. Let it dry. Since I wasn't planning on dyeing the top I did not put on gloves. After getting splatters on the white I was stuck outside with a bunch a dye….so I just went for it. I hear Smurfs are all the rage now anyway. I can add it to my growing collection of party supplies. I've been collecting lots of white decorations that can be reused. I opted for the teal color on the garland because it matches my house and it is a versatile color for party decorating. Soon I won't need to make a purchase to decorate for a party…
I love the idea of using fabric scraps to make a shabby-chic garland for decoration DIY Tutorial: Ombre Garland
ombre garland made from a bed sheet
fabric strips
diy {ombre garland}
ashleyannphotography.com