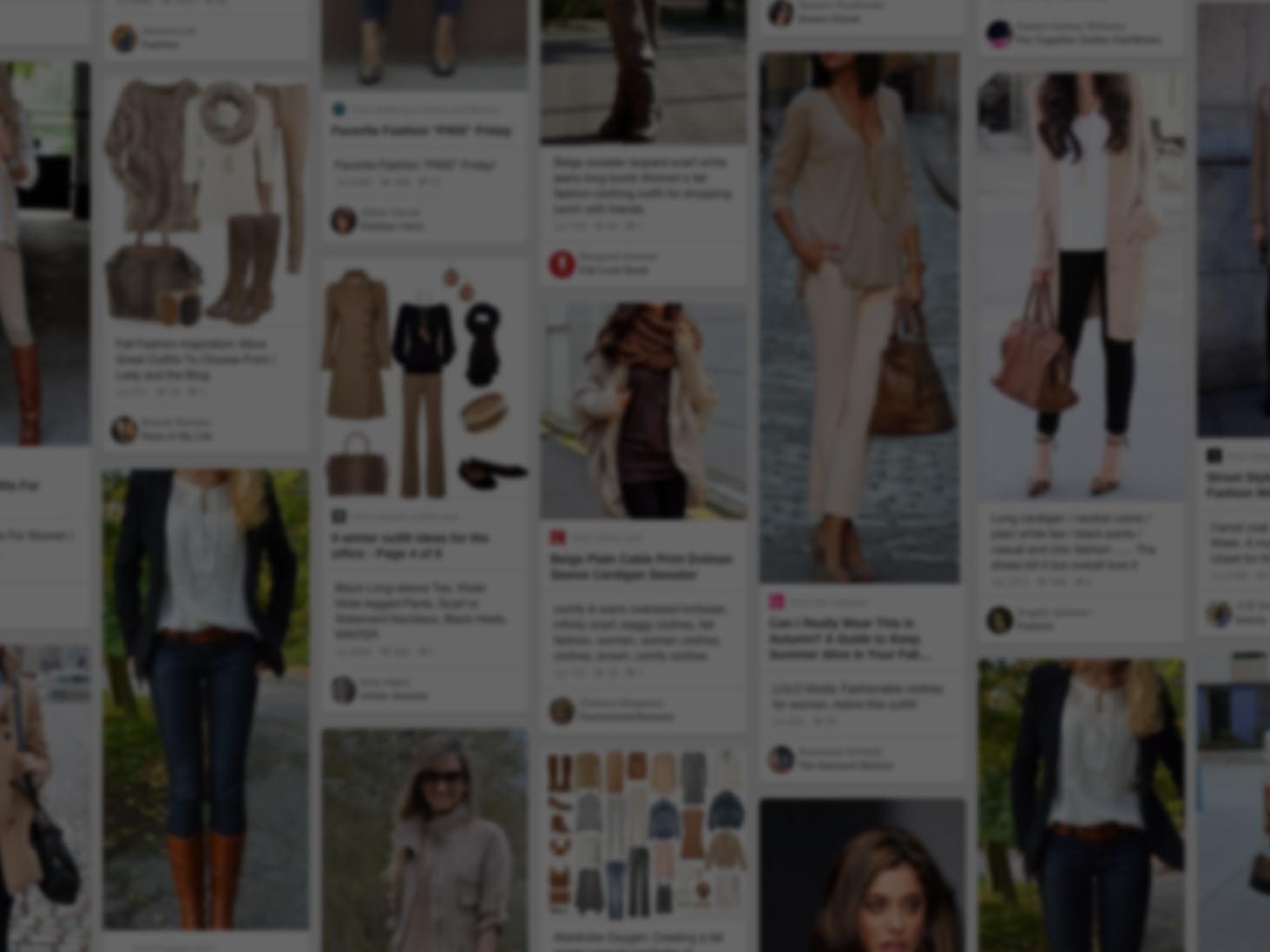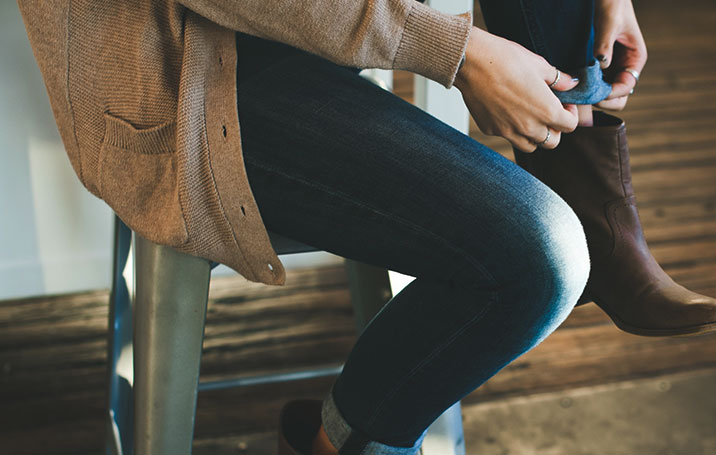 She used Pinterest to step up her style
Join Pinterest to find (and save!) all the things that inspire you.
50+
billion Pins
to explore
15
seconds to
sign up (free!)
SOOO CUTE!!
Little Girls, Future Daughter, Vintage Lace, Long Hair, French Vintage, Kids, The Dresses, Lace Dresses, Girls Hair
French Vintage Lace Dress this little girls hair is crazy pretty
French Vintage Lace Dress- love the dress- DO NOT love the garters and French maid hat!
French Vintage Lace Dress. The epitome of my future daughter.
Kid French Vintage Lace Dress
French Vintage Lace Dress man i miss kendras long hair
Pinned from
mommygoneviral.com
trill
Fashion, Nike High Heels, Style, Nike Dunks, Highheel, Blue, Nike Shoes, Sneakers, Nike Heels
Tiffany Blue Nike Dunk Heels....how did i not know these were made...too bad there is nowhere to wear them. This Website has a bunch of Nikes for cheaper prices! autumn-nikeshow.de.nr #nice sneaker com Pick it up! cheap nike shoes outlet and all are just for $52
Nike High Heel Shoes For Women Sneakers Blue Black Silver. .
Nike Heels Fashion Shoes For Sale Online Blue Black Silvery
highest highheel | Nike High Heels | BOESE.NET
Nike Dunk SB Heels Low Aqua Cyan/Black/Silver http://nikeshose.sg.tf nike shoes,nike fashion style
it's all about that ruffled train Photography by acquaphoto.com, Dress by lasoiebridal.com/
Dresses Wedding, Ideas, Wedding Dressses, Mermaids Wedding Dresses, Dreams, Floral Design, Mermaids Style, The Dresses, Mermaids Dresses
mermaid style, ruffle train
Mermaid dress
wedding dress, wedding dress wedding #Wedding Photos #Wedding Ideas| http://decorated-cookies-5901.blogspot.com
ruffled train ... Dream with lace
love the dress!
Photography by Acqua Photo / acquaphoto.com, Event Design by My Bride Story / mybridestory.blogspot.com, Floral Design by Flower Allie / floweralliestyle.com
Pinned from
stylemepretty.com
ALL MINE ♥
Color Blocking, Boot Wedges, Hair Shoes Accessories, Wedges Shoes, Platform Shoes, Boots Wedges, Fabulous Fashionista, Everyday Wedges, Madden Wedges
in aqua blue for color blocking attempts
perfect everyday wedge... LOVE
steve madden wedge
Platform shoes
Shop Wedge Sandals, Wedge Boots & Wedge Shoes from Steve Madden
Pinned from
stevemadden.com
Want this swimsuit!! LOOOVE Victoria's Secret Swim suits!
Two-Piec, Candice Swanepoel, Swimsuits, Weights Loss Site, Bandeau Tops, Victoria Secret Swim, Bath Suits, Summer Bikinis, Swim Suits
Candice Swanepoel modeling #KyFun #VS Victoria's Secret swimwear Want this swimsuit!! LOVE Victoria's Secret Swim suits!
6. The oh so perfect bathing suit: Victoria's Secret Gold Coral Bandeau Top & Gold Coral Bikini Bottom, Beach Sexy® #PassportToFashion @MapleviewCentre
Check out this Great Weight Loss site -- http://weightloss-7yh1q9wd.myreputablereviews.com/
new swim suit Gold Coral Bandeau Top - Beach Sexy® - Victoria's Secret
Pinned from
victoriassecret.com
minnie mouse shoes!!
Diy Shoes, White Shoes, Paintings Sneakers, Pink Minnie, Hands Paintings Shoes, Minnie Mouse, Painted Sneakers, Shoes Ideas, Mouse Hands
Add minnie mouse to her white shoes
Pink Minnie Mouse Hand Painted Sneakers
hand painted shoes Children's shoes Pink Minnie by Snanimals, $25.00
Pinned from
rufflesandcream.com
raspberry ballet shoes
Baby Girls Shoes, Fashion Shoes, Hot Pink, Pink Shoes, Ballet Shoes, Baby Fashion, Baby Ballet, Baby Shoes, Baby Girls Fashion
Little hot pink shoes!
Baby ballet shoes
baby #fashion shoes| http://hairaccessories9841.blogspot.com
Girl Baby Shoes. ---- Easter or Spring--- Hot Pink Ballet Shoes- 6 to 12 Months. $12.00, via Etsy.
baby #girl shoes #girl fashion shoes #my shoes
tiffany blue shoes
Baby Blue, Mint Green, Mint Heels, Tiffany Blue, Blue Shoes, High Heels, Something Blue, Blue Heels, Blue Pumps
tiffany blue heels -- something blue!
Mint heels // platform high heels
Tiffany blue high heels... may be my something blue :)
Tiffany blue shoes, something blue.
Mint green high heels are always cute
love these tiffany blue pumps Something blue!
baby blue heels
Pinned from
soupforthegirlysoul.blogspot.com
Smoky Eye
Make Up Tutorial, Simple Smokey Eye, Eye Shadows, Smokey Eye Tutorials, Smoky Eye, Eyeshadows, Eyemakeup, Silver Smokey Eye, Eye Makeup Tutorials
eyeshadow tutorial, smoky eye
Silver Smokey Eye - Glam!! #howto #pictorial #stepbystep #eyemakeup #eyeliner #eyeshadow #eyes #eyelook - bellashoot.com #smokeyeyes
Silver Smokey Eye tutorial, I don't wear eye shadow but I like this
Simple Smokey Eyes Tutorial using Silver
smokey eye tutorial | eye make up tutorial
Easy Smokey Eyed Tutorial eye shadow how to diy makeup eye makeup eye liner makeup tutorials eye makeup tutorials smokey eye
Pinned from
lover-of-makeup.tumblr.com
Outfit
Cowgirl Boots, Outfits, Everyday Wear, Dreams Closet, Style, Shirts, Mocha Dreams, Cowboys Boots, Bags
Brown and Denim Outfit, like the shirt and bag, different shoes no boots
Mocha Dream by bbricker39 on Polyvore featuring polyvore, fashion, style, Bench, MEK, MICHAEL Michael Kors, Full Tilt, Sundrop Jewelry, Silpada and cowboy boots
everyday wear, I need this shirt in several colors
what if all the pins on my "dream closet" were real? >D
From the Urban Decay "naked" palette.
Eye Makeup, Eye Shadows, Brown Eye, Smoky Eye, Browney, Eye Make Up, Eyeshadows, Eyemakeup, Smokey Eye
smokey eye shadow for brown eyes
Dramatic eye make up with perfect eyebrows too | See more about eye makeup, eye shadows and white eyeshadow.
#PFBeautyBuzz #Brown #Eyes #BrownEyes #BrownEyed #Eyelashes #Eye #EyeShadow #MakeUp #Cute #Eyebrow #Sexy #Blend #White #Blended #Hazel #Black #Silver #Grey #Gray #Sparkly #Vibrant #Noticeable #Long #Lashes #LongLashes #Pop #EyesPop #Wing #Eyeliner #Perfect #Beauty #EyeMakeUp #Make #Up
Brown eyes Smoky Eyes Makeup
Southern Style.
Outfits, Style, Yellow Dresses, Clothing, Country Girls, Country Concerts, Cowgirl, Cowboys Boots, The Dresses
Love the dress, not sure if I could pull of the cowboy boots though!
Yay, spring clothes!!
cowgirl style
Adorable country girl outfit!
cute country concert outfit!
A yellow dress and cowboy boots??? I'm in love!!!!!
Cowgirl outfit
Adorable outfit! Minus the boots with the dress
Love it!
Shoes, Summer Wedding, Colors, Summer Outfits, The Dresses, Summer Night, Datenight, Date Night Outfits, Peaches Dresses
#datenight
Love the colors! Looks like such a fun summer outfit to wear!!
What a cute peach dress! Would be perfect to wear to a summer wedding! Pair with earrings, a bracelet, a nice clutch, and nude heels!!
I love the color of the dress and the shoes
Peach Dress love the dress and shoes but no to everything else ;)
Date night outfit for a Summer night
love the dress and shoes. perfect for summer nights out
blue and brown
Colors Combos, Fashion, Style, Clothing, Leather Jackets, Fall Outfit, Brown Boots, The Dresses, The Navy
I could see myself wearing this--not crazy about the leather jacket but I adore the dress!
navy dress + brown boots + brown leather jacket + brown belt
I love this dress, the navy and brown are gorgeous together.
Love the dress and boots. Fall outfit by Fashion Worship
Such a beautiful color combo! Love the dress! Love the belt! Love the jacket! Love everything!