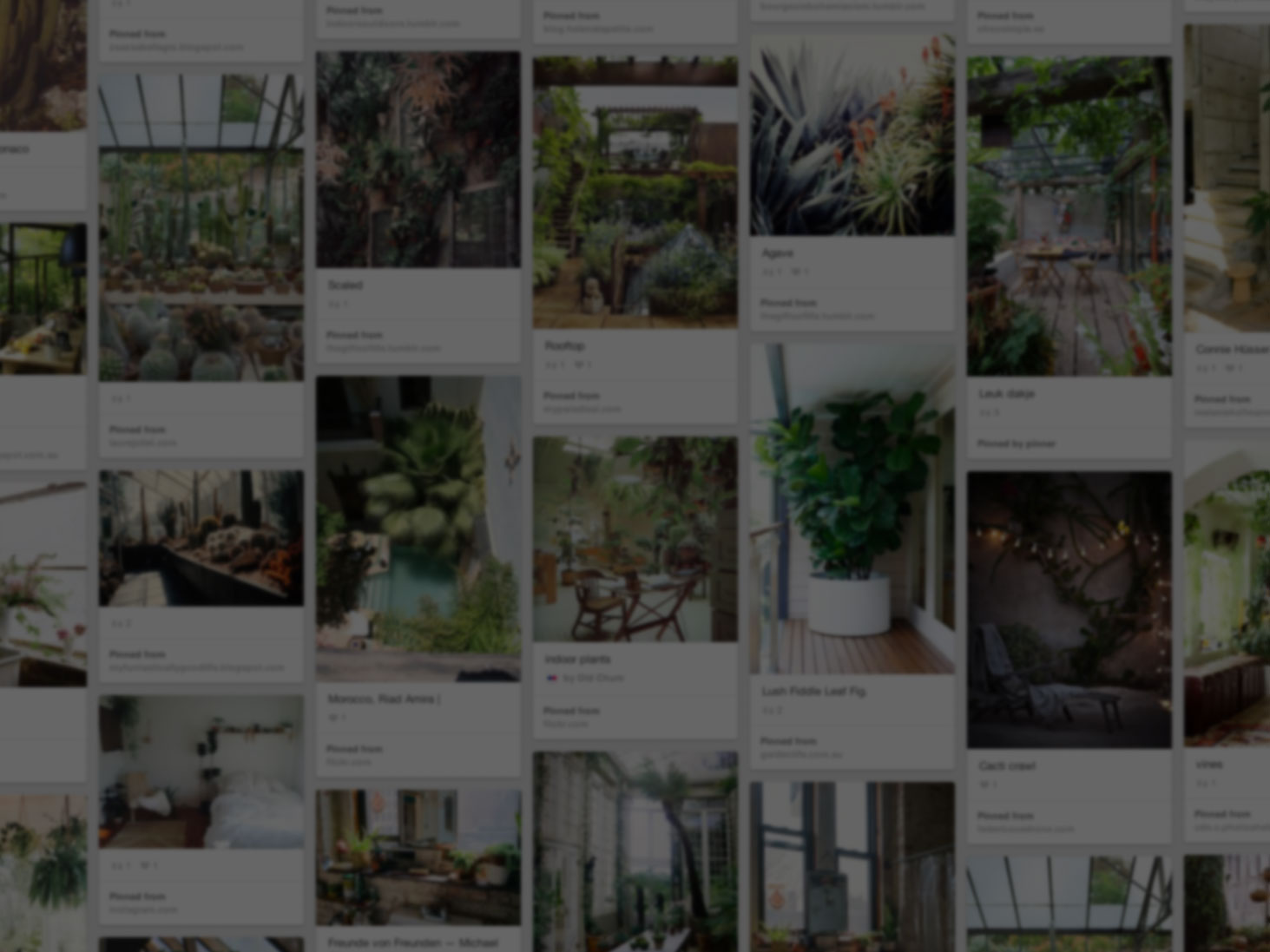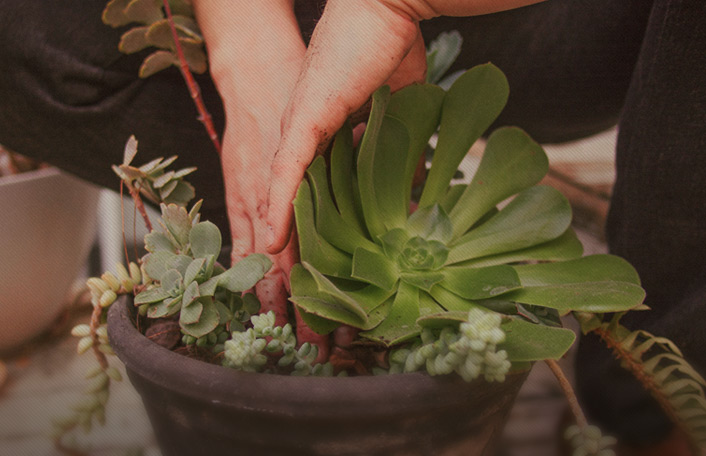 He used Pinterest to start his rooftop oasis
Join Pinterest to find (and save!) all the things that inspire you.
50+
billion Pins
to explore
15
seconds to
sign up (free!)
So hard to choose! #LPQSpreadslove
E Ca, Case, Lpqspreadslov, Products, Hard, Choose
Tony Moly sheet maks
Moli Sheet, Korean Beauty, Sheet Masks, Beautiful Tours, Beautiful Stores, Nyc, Skin, Sheet Mak, Korean Beautiful
ny k town beauty stores
Sheet Masks - Korean Beauty Tour Of NYC Your Skin Needs Now - Racked
Amigos Playing Cards by Fictive Kin — Kickstarter
Projects, Expert Plays, Amigos Plays, Fictiv Kin, Playing Cards, Plays Cards
Amigos Playing Cards by Fictive Kin — Expert Playing Cards - Jessica Hische
Body Oil
Sesame Oil, Avocado Oil, Makeup, Superpower Oil, Oil Avocado, Essential Oils, Pump, Grapese Oil, Body Oils
S.W. Basics Body Oil is a great way to quickly lock in moisture and keep it there all day long because it's made with three of the most superpowered oils out there: grapeseed, avocado, and sesame...and that's it! It's light enough to soak in deep and heavy enough to get the job done.
I bought myself the 4oz and LOVE this body oil. Would love another 4oz, or to try the 8oz with the pump.
Sesame oil* Grapeseed oil Avocado oil* Essential Oils of Lavender and Allspice* (in Lavender Spice scent only) *Organic
Cleanser
Skincare, Organizations Teas, Skin Care, Trees Oil, Basic Cleanser, Teas Trees, Sw Basic, Facials Cleanser, Beautiful Products
S. W. Basics Tea Tree Oil Facial Cleanser
Amazon.com: Vegan Vegetarian Skin Care Cleanser by SW Basics - All Natural Skincare - Organic Ingredients: Beauty
S.W BASICS CLEANSER. Next to rinsing with water, this is about as simple as you can get. It's perfect for problem and sensitive skin. It's gentle, non-drying, and contains no alcohol. S.W. Basics starts with a traditional organic rosewater-and-glycerin base and adds a tiny bit of organic tea tree oil. No soap, no alcohol, no para-sulfate-whatchamacallits.
organic beauty products | organic skin care veet natural inspirations hair removal cream
Makeup Remover
Skin Care, Eye Makeup, Lights Moisturizer, Basic Makeup, Almonds Oil, Makeup Remover, Sw Basic, Makeup Removal, Beautiful Products
Amazon.com : Vegan Vegetarian Skin Care Makeup Remover by SW Basics - All Natural Skincare - Organic Ingredients : Eye Makeup Removers : Beauty
SW Basic's Makeup Remover doubles as a light moisturizer.
Almond oil eye makeup remover - SW Basics of Brooklyn
S.W. Basics Makeup Remover (more of my favorite all natural beauty products here -- http://chicityfashion.com/all-natural-beauty-products/)
Cream
Swbasic, S W, Coconut Oil, Basic Cream, Faces Cream, Sw Basic, Body Cream, Shea Butter, Beautiful Products
S.W. Basics of Brooklyn Cream The tagline of this Gwyneth Paltrow-approved local line formally known as Sprout Wellness is "no-frills skin care," and founder Adina Grigore formulates each product to be gentle enough for the most sensitive skin, with less than five ingredients. The moisturizing face cream has just three: shea butter, incredibly nourishing coconut oil, and olive oil.
SW Basics Cream ($36) Fair-trade, wild-crafted shea butter blends with coconut and olive oil to make a moisturizer that's ideal for dry, combo, and even acne-prone skin (just use it judiciously). "Lauric, capric, and caprylic acid in coconut oil have antimicrobial, antifungal, and antibacterial properties, which make coconut oil great for problem skin," confirms Demerson.
S. W. BASICS: SHEA BUTTER CREAM, £26 (a beautiful world). Ingredients: *wild-crafted shea butter, *extra-virgin coconut oil, *extra-virgin olive oil * = organic #SWBasics #organic #natural #beauty #skincare #shea
S. W. Basics Shea Butter Body Cream
SW Basics Cream // all natural beauty products
Match your mat with your mood.
Fit Pure, Yoga Style, Barre Yoga, Favs, File Cabinets, Elephants Mats, Yoga Mats, Pure Bar, Fit Inspiration
I love the elephant mat!!
Covered in book cloth, so when it's closed it will feel just like a book. Magnetic Clipboard by ClipBook
Thegrommet Com, Books Covers, Magnets Clipboards, Strong Magnets, Magnets Hinges, Books Clothing, Sit Up, Magnets Surface, Note Paper
This magnetic clipboard, discovered by The Grommet, is protective, durable, ultra slim, and can sit up on its own.
Magnetic Clipboard by ClipBook. Keeps note paper, clippings, recipes, and other items organized using a strong magnetic hinge capable of holding up to 30 sheets of paper. Sticks to any magnetic surface. Features a water-resistant cover for protection and privacy. A simple turn of the cover props the ClipBook up for easy viewing on your desk or kitchen counter.
You never know.
Products, You Never Know
Pinned from
Uploaded by user
Favorite Things, Food Porn, Yummy Things, Wine Wine, Pink Pink, Memories, Nice Food, Drinks, Things Champagne
Wedding Memories!
New Beauty: A Slick Pick For Your Skin's Parched Patches
Parch Patches, Cocoa Butter, Skin Parch, Slick Pick, All Natural Ingredients, Wild Natural, Ingredients Lists, Shea Butter, Body Butter
For beach hair anytime.
At The Beaches, Beaches Hair, Favorite Hair, Beaches Waves, Beachi Hair, Wavy Hair, Surfing Sprays, Best Hair Products, Beach Hair
Bumble & Bumble Surf Spray boosts wavy #hair and adds texture. Click for 20 more classic #beauty buys
Spray it on wavy hair or after you curl for beachy hair!
favorite hair product
Bumble and Bumble Surf Spray- you have not had sexy beach waves until you have used surf spray
Look like you spent all weekend at the beach (even if you didn't). Bumble & Bumble Surf Spray
Best Hair Products
Utterly amazing.
Skin Care, Cream Skin, 50 Beautiful, Skin Protection, Thoroughbred Horses, Dry Skin, Elizabeth Arden, Hour Cream, Beautiful Products
ELIZABETH ARDEN EIGHT HOUR CREAM SKIN PROTECTANT Elizabeth Arden used this calming, apricot-colored balm to soothe her thoroughbred horses' legs. Now, fans of the product (including Miley Cyrus and Gwyneth Paltrow) use it to moisturize dry skin, lips, and even their legs. - Allure Mag's 50 Beauty Products to Buy Before You Die - Note from Ames: This is a makeup artist's go to product for creating the "wet look" on eyes. First use a high pigment powder shadow, then smooth this on top for gloss.
50 Beauty Products to Buy Before You Die: Beauty Products: Elizabeth Arden Eight Hour Cream Skin Protectant: Skin Care: allure.com
Coffee Press Mug - Tea Press Mug - Large Insulated Coffee Mug
Teas Press, French Press, Coff Press, Fun Recipes, Coff Mugs, Highwav Brewfish, Press Teas, Coffee Mugs, Large Insulated
Coffee Press Mug - Tea Press Mug - Large Insulated Coffee Mug: Brew Fish
Highwave Brewfish Single Press Tea or Coffee
LOVE French pressed coffee and tea. This is so cute!!
Gleener: Sweater Shaver - Pill Shaver
Dirig, Fabrics Shaver, Gifts Ideas, Ultimate Fuzz, Ultimate Fabrics, Pills Shaver, Fuzz Removal, Sweaters Shaver, Gleener Ultimate
Gleener: Ultimate Fuzz Remover - Sweater Shaver - Pill Shaver - Furniture Cleaner - Pet Hair Remover
Gleener Ultimate Fabric Shaver The ultimate fuzz remover without batteries.
The Gleener Ultimate Fuzz Remover allows you to easily revitalize your wardrobe. This fabric shaver, is so much wore than your typical sweater shaver. Designed to tackle unwanted fuzz and unsightly pills on both synthetic and natural fabrics. Allows you to rejuvenate your old favorites. Not just for garments. Use also on linens, home decor, and auto upholstery. $25 Includes Free US Shipping. Available at http://laundryshoppe.com #sweatercare #sweaterfuzz #fabricshaver
My Bodum tea pot - loose tea with minimal mess, and the tea leaves go right into the compost - no worries about tea bags!
Teas Press, Teas Time, Bodum Assam, Assam Teas, Stainlesssteel, Teas Pots, Glasses Teapots, Steel Filters, Stainless Steel
Bodum Assam Glass Teapot: The eye-catching Bodum Assam Glass Teapot features an internal stainless steel infuser for loose leaf teas and an ingenious design that can prevent over brewing at the push of a plunger.
Bodum Assam tea press with filter. A very nice tea pot - Arts de la table - Bodum
Bodum Assam Tea Press with Stainless Steel Filter, 17-Ounce Bodum,http://www.amazon.com/dp/B0036V8CWI/ref=cm_sw_r_pi_dp_wH3Psb1FQN5NR19W
I am holding out my heart.
Indri Brevicaudatus, Indris, Indri Indri
Pinned from
Uploaded by user