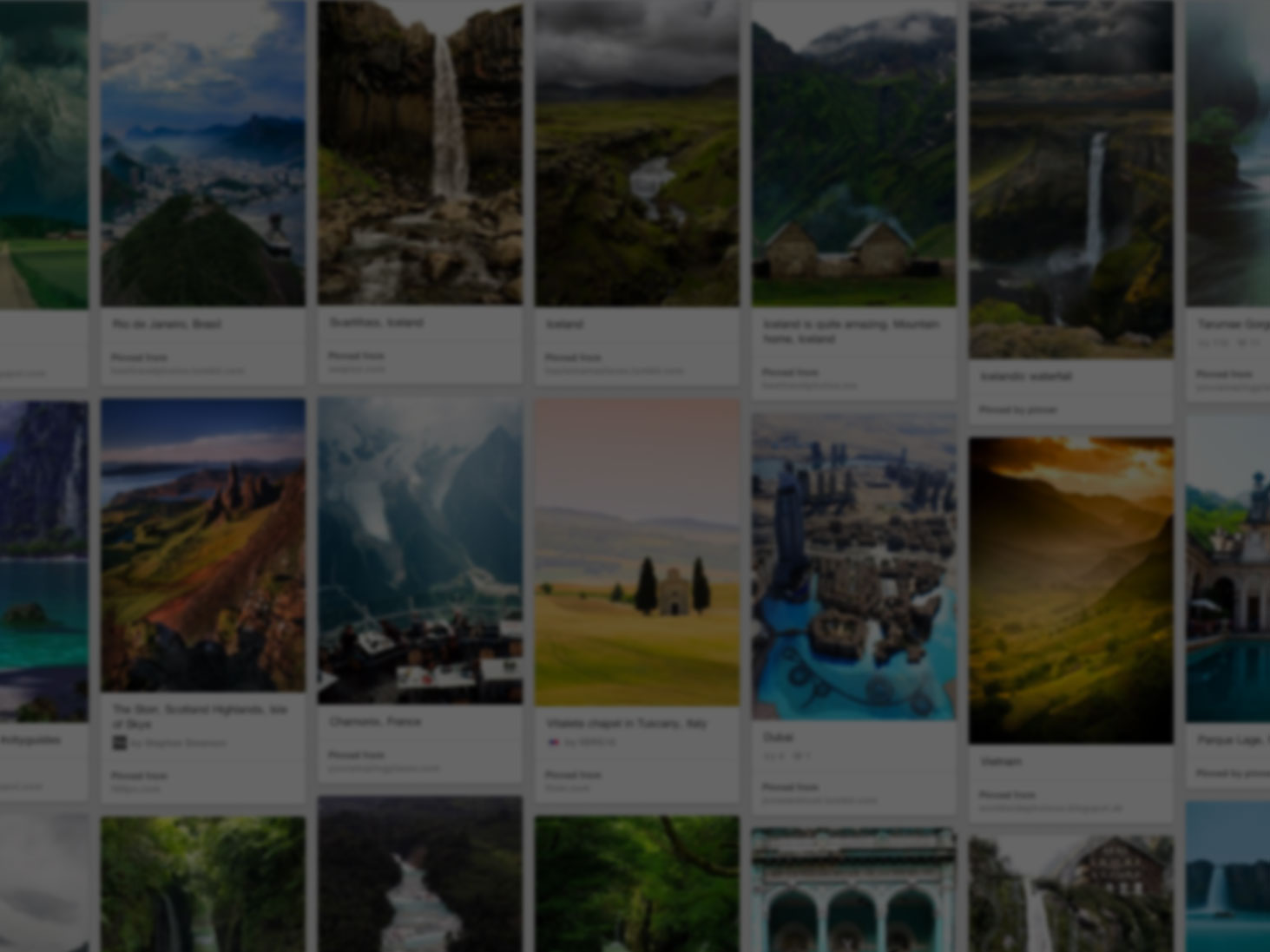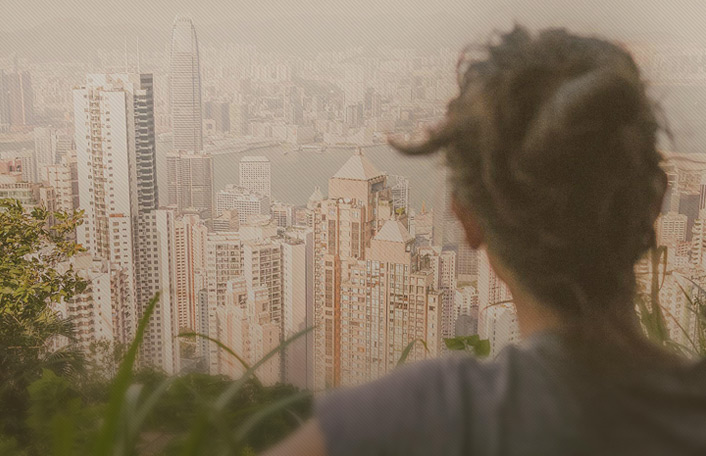 They used Pinterest to plan a dream trip
Join Pinterest to find (and save!) all the things that inspire you.
50+
billion Pins
to explore
15
seconds to
sign up (free!)
I love a refreshing, summer fruit salad. This moment of delight was brought to you by GEICO. Click on the image to get a free quote. #GEICOdelight #sponsored
Summer Fruit, Fruit Salad, Healthy Snacks, Fruit Dips Recipes, Food, Fruit Platters, Fruit Dip Recipes, Healthy Lunches, Fresh Fruit
This page contains fruit dip recipes. Add a fresh fruit platter with an accompanying dip to the menu for your next gathering.
11 Food that Make You Gorgeous: CottonCandyMag.com/Health
Fresh Fruit Salad
10 Healthy Snacks With 200 Calories or Less
next christmas
Desserts, Christmas Parties, Ideas, Treats, Hats Brownies, Recipe, Strawberries Santa Hats, Brownies Bites, Holidays
santa hat brownie bites -- great christmas dessert idea (perfect finger food for your holiday festivities!)
strawberry santa hat Aren't these Santa Hat Brownies just so cute? Thanks to Erica's Sweet Tooth for the inspiration. I was looking for a fun and simple holiday treat and I ran across a recipe on her website. They're so good and easy to make, especially since I bought Trader Joe's Ready to Bake brownie mix (just pour the ready-made brownie batter in an 8X8 pan and bake for 22-25 minutes). I whipped up some vanilla-mascarpone buttercream to simulate the white trim on the hats. Voila! A festive dessert to get everyone into the spirit of the holidays. It really is beginning to look a lot like Christmas around here! Santa Hat Brownies Adapted from this recipe found on Erica's Sweet Tooth Yields 12-16 brownies Ingredients: 1 pan of your favorite brownies, cooled and cut into desired size and shape (I used a round cutter) 12-16 small strawberries, cleaned and hulled vanilla-mascarpone buttercream (recipe below) Mascarpone Buttercream Ingredients: 1/2 cup (1 stick) unsalted butter, room temperature 8 ounces mascarpone cheese, room temperature 2-1/2 to 3 cups powdered sugar 2 teaspoons vanilla extract pinch of salt Method: Using a stand mixer with a paddle attachment, beat butter and mascarpone cheese until light and creamy, about 2 minutes. Add vanilla extract and salt. Add 2-1/2 cups of sugar, half a cup at a time and continue beating until smooth. Add more sugar, if needed to reach desired consistency and sweetness. To assemble, pipe a ring of vanilla buttercream on top of each brownie. Cut off the base of a strawberry so it is flat and place it upside down on each brownie, pushing slightly to secure in place. Top the tip of the strawberry with a dot of buttercream to finish the santa hat. ADVERTISEMENT Share this: Email Print Like this: Like 74 bloggers like this post. Tagsbrownies
Recipe: santa hat brownie bites. Holiday and Christmas Winter recipe for dessert. Strawberries make a bright topping for a santa hat brownie!
Easy Christmas Party Dessert Recipes: 7 Great Ideas!
@chajjen- #webstagram
Halloween Parties, Halloween Recipe, Food Ideas, Skull Cupcakes, Skeletons Cupcakes, Recipes, Halloween Cupcakes, Halloween Treats, Halloween Food
Skull Cupcakes on My Recipes, halloween, halloween sweets, halloween treats, halloween cupcake, cupcake, skull cupcake,
Skeleton Cupcakes Recipe These too-cute cupcakes are a must-bake for your Halloween party. There's room for creativity on these delicious desserts, so make the faces fun or scary--your choice.
Cute Halloween Treats and Recipes | 41 Cutest Halloween Food Ideas
:$ - @chajjen- #webstagram
Fun Recipe, Cupcakes Design, Cupcakes Recipe, Easter Bunnies, Bunnies Cupcakes, Easter Cupcakes, Animal Cupcakes, Cupcakes Rosa-Choqu, Easter Ideas
Cute Easter idea
Easter Cupcakes Recipes | Easter Bunny Cupcakes Ideas, Recipes, Pictures
Animal cupcake designs
Heart-shaped cupcakes trick
Cute Ideas, Heart Shape, Heart Shap Cupcakes, Muffins Tins, Valentine'S S, Valentines Day, Heart Cupcakes, Shape Cupcakes, Cups Cakes
Heart shapped cupcakes: add a marble for heart shaped cupcakes
put a marble (or small ball of aluminum foil) in between the cupcake liner and muffin tin to make heart shaped cupcakes and muffins. What a cute idea!!!
Put marbles in cupcake liners to make heart shaped cupcakes. Red velvet heart cupcakes for valentines day?!
I bought a silicone heart shaped cupcake pan and was never impressed with the results. Going to try this! Add a marble to the muffin tin to make heart shaped cup cakes.
add a marble for heart shaped cupcakes.. what a cute idea! looks like i have an idea for valentines day!
Best japanese food art
Idea, Poohbear, Pooh Bears, Lunches Boxes, Bento, Winniethepooh, Winnie The Pooh, Foodart, Food Art
A fantastically cute Winnie the Pooh bento lunch box.
Winnie the Pooh & Other Neat Food Ideas from Charaben Japanese Bento Box Food Design
WinnieThePooh
Winnie the Pooh! #cute #best #japanese #food #Art #bento #box
Bento Box Art - Pooh Bear!
winnie the pooh bento box #foodart #bento