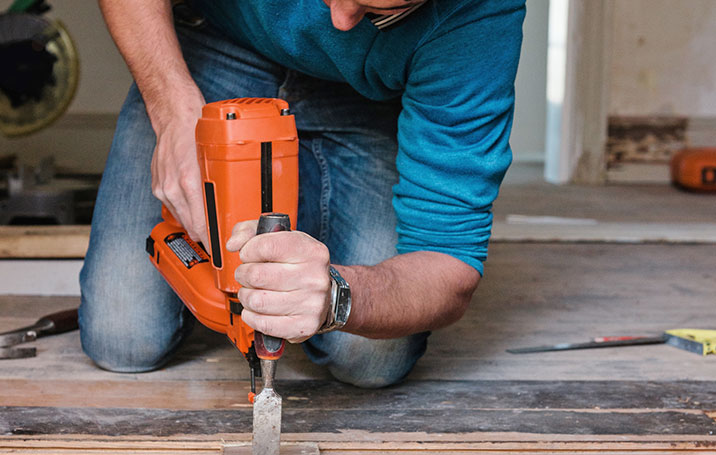 He used Pinterest to redo his floors
Join Pinterest to find all the things that inspire you.
50+
billion Pins
to explore
15
seconds to
sign up (free!)
Back to
Underground Homes
Underground Homes
13 Hobbit Houses. You Won't Believe That People Actually Live In. - Underground Hole in the Alps
Built In, Hobbit Home, Peter Zumthor, Swiss Alps, Vacations Home, Dutch Design, Domes Home, Amazing House, Villas Val
chalet dug into the mountain side in Switzerland. Designed by Peter Zumthor of SeARCH and CMA
Villa Vals: Built- In Swiss Mountain Lodging
An Amazing House Built Inside Swiss Alps photo
Villa Vals in Switzerland. Just casually built on the side of the swiss alps.
If you're in Switzerland and looking for a nice place to stay, Villa Vals might just be your thing. The holiday house is created by Bjarne Mastenbroek and Christian Müller, respectively of architectural offices SeARCH and CMA. To avoid disturbing nature the villa is totally integrated into the landscape and only the entrance is visible. For the interior the duo decided upon traditional contemporary Dutch design, creating a natural, serene environment.
Villa Vals is an all-equipped underground vacation home
⌂ Hobbit Homes ⌂ A modern retreat in the Swiss Alps
crazy inward dome home
Coober Pedy, Australia - A combination of climactic conditions and opal mining have driven the residents underground.
Plays Golf, Underground Hotels, South Australia, Underground Living, Coober Pedi, Opals Tunnel, House, Underground Places, Underground Cities
Coober Pedy, South Australia
underground living in opal tunnels
Coober Pedy; underground city in australia
Coober Pedy, Australia.This town in the middle of nowhere, is home to some of strangest houses on Earth. A combination of climactic conditions and the existence of opal mining in region have driven the residents underground. Everything from residences to churches are carved out of the ground as the above images show. The place is something of a tourist attraction, with underground hotels as well as a golf course above ground – though golf is played at night due to the regional heat!
Coober Pedy, Australia where a community live underground..and even play golf there!
Interior, Hobbit House photo via hobbit
The Shire, Hobbit Hole, By Hobbit, The Hobbit, Hobbit Home, House Doors, House Interiors, Hobbit Houses, Fairyte House
Interior, Hobbit home
The hobbit house is the ideal home...
Hobbit Doors
Hobbit house interior. From Blue Pueblo.
Hobbit hole.
round Hobbit house door
From inside a Hobbit House upon the Shire.
Real-Life Hobbit House, Wales photo via themoon
The Shire, Real Life, Hobbit Hole, Wales, Earth Home, The Hobbit, Hobbit Home, Dreams House, Hobbit House
Nicknamed "The Hobbit House", this fairytale–like cottage is located in a forest in Wales. Built with maximum regard for the environment, the house gives its dwellers a unique opportunity to live literally in the heart of nature.
Dream house
Real life Hobbit House!!! Bebe'!!! Wales, U.K.
EARTH HOME
The Shire
Wales - a real life Hobbit home
Real life Hobbit hole, Wales.
Grass Roofed House, Streymoy, Faroe Islands photo via volga
Greenroof, Green Roof, Hobbit House, Grass Roof, Stones Home, Roof House, Little Cottages, Faro Islands, Stones House
Grass Roofed House, Streymoy, Faroe Islands - looks like a hobbit house!
old school green roof- Faroe Islands
Stone Home, Green Roof
cute little cottage
Saksun,Faroe Islands #greenroof
Stone house + grass roof
Live like Bilbo: Rent out this real-life "Hobbit House."
Unusual Home, Real Life, Trout Creek, The Hobbit, Guest House, Fairies House, Green Roof, Hobbit House, Thehobbit
Hobbit House in Montana - must visit and hope to stay there for a night! Love the fairy houses and river, too
Homes with Living Green Roofs are a growing architectural trend, and not just thanks to the imaginative homes of Tolkien's "The Hobbit" or "The Lord of the Rings."
The Hobbit Village! 20 Strange & Unusual Homes for Sale and Rent
Hobbit House (guest house)
5 Hobbit-Inspired Vacation Homes You Can Rent | About.com Family Vacations #thehobbit #thehobbit3 #jjrrtolkien
The Hobbit House of Montana is a slice of Middle Earth near Trout Creek.
5 Real Life Hobbit Houses You Can rent. How fun is this? (Travel, Vacation, Fun Lodging). They're not in the Shire, but they're just as magical. * Join us at: Facebook.com/TipsTripsandTastyTidbits
Hobbit Town, Matamata, New Zealand
Hobbit Village, Hobbit Town, Buckets Lists, Real Life, Beautiful Places, Life Hobbit, Newzealand, Hobbit House, New Zealand
Matamata, NEW ZEALAND - Real Life Hobbit Town * Hobbiton hobbit house
The Hobbiton village that where hobbits of "The Lord of the Rings" were living still exists. It is located in Matamata, New Zealand and is a really beautiful place surrounded by amazing nature. Hobbit houses are used by the farm that is located nearby. There are not many chances to meet hobbits there, but you'll find sheep or lambs if you take a look inside. The place is liked by tourists Read more at http://herbeat.com/abandoned-hobbit-village/#kFbs86bVRZGf3ufY.99 Abandoned hobbit village
Hobbiton, Matamata, NewZealand A real life Hobbit Town
Living within nature
Rice, Favorite Places, Real Life, Longji Terraces, Dreams House, Beautiful Places, Photo, Fields, China
Longji Terrace, China #ravenectar #earth #planet #beautiful #places #travel #place #nature #world
Favorite Places / Longsheng Rice Terrace, Guangxi, China
I recalled my dream house. It is a very beautiful sight where a house is sited on a mountain surrounded by terraced rice field. I can imagine that there will be many innovative ideas coming from this green-fresh-amazing view. I think many people will love and miss such this sight in today era. it is far from modernism but it may build ideas of modernism. - Double click on the photo to get or sell a travel itinerary to #China
Longji Terrace, China (real life minecraft)
Longji Terrace, China 650 year old terraces that are used as rice fields
hobbit hole in the shire!
hobbit homes | Hobbit's home | Treehouses and Hobbit Homes
a secret place in iceland
earth home
for when I eventually build the hobbit house my dreams #BagEnd
Keldur, Iceland brings a whole new meaning to the idea of green roof
The Shire, Hobbit Hole, Secret Places, Earth Home, The Hobbit, Hobbit Home, Green Roof, Crazy House, Hobbit House
Renting a glass igloo in Finland to sleep under the northern lights. This would be incredible...
Trav'Lin Lights, Northern Lights, Future Travel, Places I D, Glasses Igloo, Places To Go, My Buckets Lists, Watches, Hotels
Igloo rentals in Finland under the Northern Lights... On my list of future travel!
This is awesome! Glass igloo hotel rooms let you watch the Northern Lights.
Rent a glass igloo in Finland to sleep under the Northern Lights. definitely on the "places to go" list.. This is totally going on my bucket list!
an awesome house in the swiss alps. it was built into the mountainside
Hobbit Hole, The Hobbit, Hobbit Home, Dreams House, Floors Design, Underground Home, Swiss Alps, Hobbit House, Modern House
Awesome place to visit. The building is underground. Underground homes are an attractive alternative to traditionally built homes for some house seekers, especially those who are looking to minimize their home's negative impact on the environment. Besides the novelty of living underground, some of the advantages of underground houses include resistance to severe weather, an exceptionally quiet living space, an unobtrusive presence in the surrounding landscape, and a nearly constant interior temperature due to the natural insulating properties of the surrounding earth. The greatest draw for most, however, is the energy efficiency and environmental friendliness of such houses. Because of the stable subsurface temperature of the Earth, heating and cooling costs are often much lower in an underground house than in a comparable above-ground house. When combined with solar design, it is possible to eliminate energy bills entirely. Initial building costs are also often exceptionally low, as underground building is largely subtractive rather than additive, and because the natural materials displaced by the construction can be recycled as building materials. However, underground living does have certain disadvantages, such as the potential for flooding, which in some cases may require special pumping systems to be installed. Underground living has been a feature of fiction, such as the hobbit holes of the Shire as described in the stories of J. R. R. Tolkien and The Underground City by Jules Verne. It is also the preferred mode of housing to communities in such extreme environments as Australia's Coober Pedy, Berber caves as those in Matmâta, Tunisia, and even Amundsen-Scott South Pole Station. Underground living is even being considered for the design of a future base on Mars. Completely underground homes need not be considered impractical or unaesthetic any longer. With today's technologies one can direct natural light into living spaces with light tubes. Virtual windows can provide any view one chooses by the use of cameras or internet cam feeds. Even whole walls can display whatever view one wants someday soon (wall-sized flat screen monitors are still too expensive to be widely used), possibly even with live ambient audio added. Also factories and office buildings would benefit too, for many of the same reasons (noise, energy use, security, community aesthetics, save space; park cars and trucks on top of it instead of next to it, etc.). Often, underground living structures are not entirely underground, typically if they are exposed on one side when built into a hill. This exposure can significantly improve interior lighting, although at the expense of greater exposure to the elements.
House in the #floor design #floor design #floor design ideas #floor interior design #floor decorating before and after
The Hobbit House.....
A modern house carved into a hill. A modern Hobbit Hole.
an awesome house in the swiss alps. it was built into the mountainside and is right next to the therme vals (hot springs). there's also a free ski shuttle that takes you to the slopes. available for rent: www.villavals.ch/ My husband's dream house!
The Villa Vals, dug into a hillside in the Swiss alps. This must be the adult Hobbit Home of my dreams
Fascinating Underground Home
Architects, Hobbit Hole, Hobbit Home, Underground Home, Villas, Architecture, Mountain Home, Hobbit House, Mountain House
In underground home designs, this unusual house plan is the collaboration between the Netherlands architects at SeARCH and Christian Muller Architects. This underground home, located in the Swiss village of Vals, is set amidst a cluster of mountain houses and if you don't look carefully you might miss it! The most striking thing about this stone house is the majestic Alpine view through a wide, elliptical opening in the hillside, revealing spacious outdoor entertaining areas.
Hobbit hole in Vals, Switzerland. Amazing Underground Homes ~ InyaTrust
http://www.ireado.com/extraordinary-design-hobbit-house-plans/?preview=true Extraordinary Design, Hobbit House Plans : Underground Home Designs Swiss Mountain House Hobbit House Plans
Architecture, Underground Home Designs Swiss Mountain House: How to Build an Under Ground Houses Living
Underground Home - Location Vals, Switzerland; Project Holiday Villa in the Swiss Alps; Start realization 2007; Completion 2008; Private client; Was a joint-venture between Christian Müller Architects and SeARCH, Amsterdam; Structure by Conzett, Bronzini, Gartmann AG, Chur Ingenieurbüro Kilchmann AG, Schluein; Photo by Iwan Baan
Shire-Inspiring Underground Residence in Switzerland The unusual architecture display for this home was envisioned by SeARCH and Christian Muller Architects. This particular "hobbit home" includes all the facilities a common house has, such as a guest room, an entertainment area, but also "specialized" interiors like an underground pathway. The entrance is a wide oval opening that you are driven to by some traditional stairs made in stone.
Underground Mountain Home / Vals / Switzerland by Christian Muller Architects