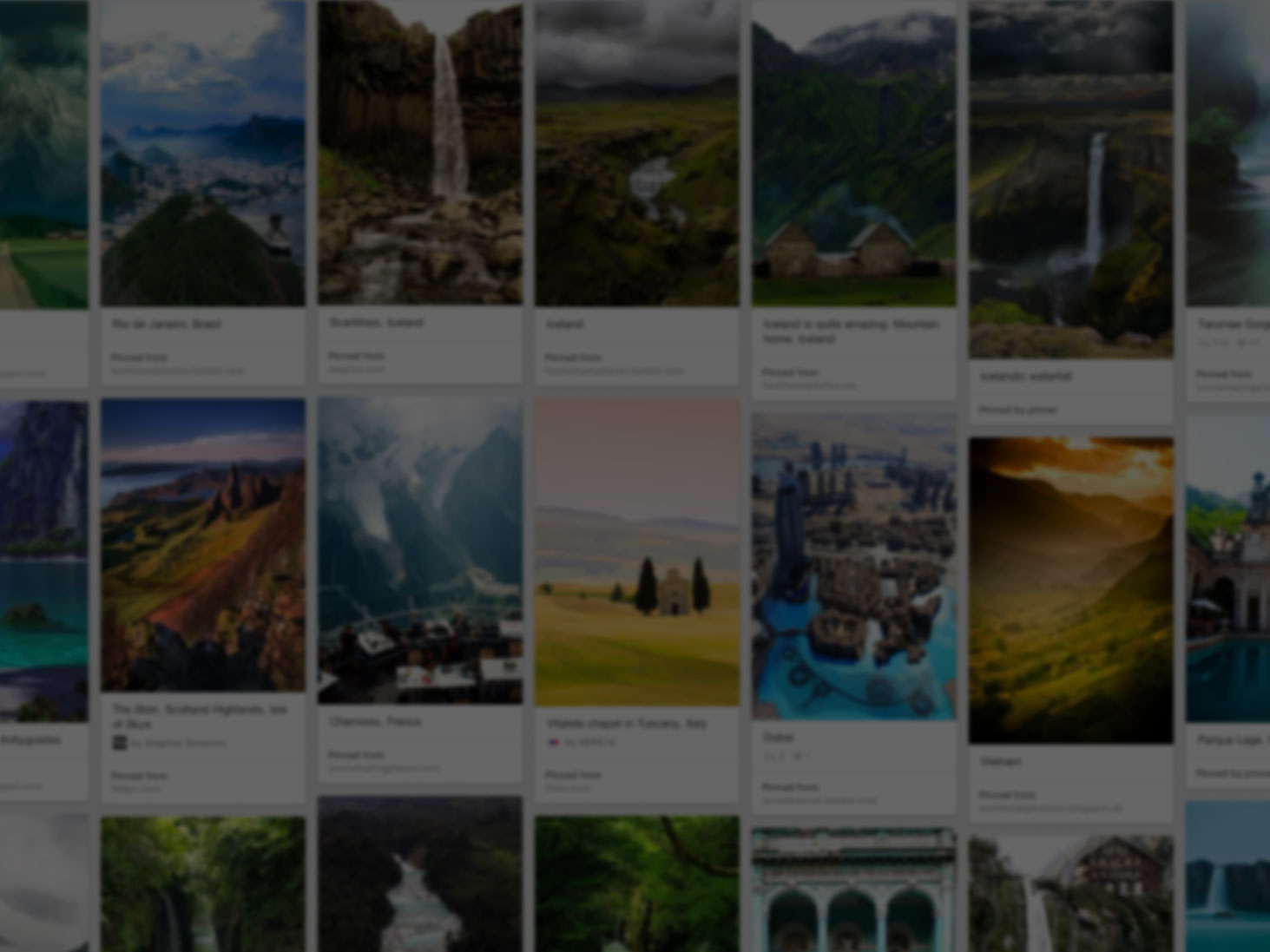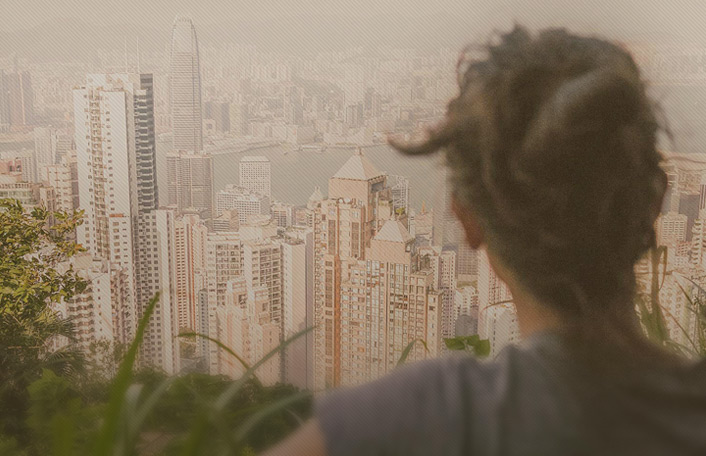 They used Pinterest to plan a dream trip
Join Pinterest to find (and save!) all the things that inspire you.
50+
billion Pins
to explore
15
seconds to
sign up (free!)
That's why Julie Andrews is so great…
Laughing, Sound Of Music, Favorite Things, Julie Andrews, Website, Web Site, July Andrew, Funny, Internet Site
soooooo coool Checkout my website and support my new clothing line and my mission to help orphans in Uganda
Julie Andrews version of 'My Favorite Things' from The Sound of Music. Super funny! 💜❤️💙💚💛
That's why Julie Andrews is so great…made me laugh so much!! :)
full house :-)
Movies Show, My Childhood, Full Houses, Olsen Twins, Uncle Jessie, 90S, Movies T V, John Stamos, Cute Wallpapers
So much of my childhood in one little picture. Gosh I love Full House! (:
full house :) John stamos and olsen twins
Uncle Jessie from full house
this would be such a cute wallpaper.
Sex and the City
Girls, True Friendship, Best Friends, Quotes, Soul Mates, Bestfriends, The Cities, Sex And The City, Soulmates
Sex and the City. Best friends and soul mates! Shawna <3
We made a deal years ago. Men, babies, it doesn't matter, we're soulmates! Love my sista! Bestie. BFF. Sex and the City quote.
We're soul mates. Girlfriends through it all. Who's your go-to-girl? #girlfriends #girlfriendsday #bestfriends #soulmates
Sex and the City forever holds a special place in our hearts! True friendship for my girls!
Soulmates. Sex and the city is a must for all girls.
Oscar De La Renta
Words Of Wisdom, Three Men, Remember This, Income, Self Confidence, Fashion Quotes, Oscars, The Dresses, Men Walks
Oscar de la Renta | The Milly and Grace Girls. Self confidence
"Walk like you have three men walking behind you." -Oscar de la Renta #fashion #quote Love the saying and the dress
Words of wisdom from Mr. de la Renta. "Walk like you have three men walking behind you." #Love #idoappointments
Walk like you have three men walking behind you. -Oscar de la Renta. A lady should remember this!!!!
Girl Crush! The 25 Best Jennifer Lawrence Quotes Of 2012
Girls Crushes, Best Friends, Boo Boo, Lawrence Funny, Booboo, Celebrity Sight, Jennifer Lawrence Quotes, Hunger Games, Honey Boo
didn't know about her until the hunger games, but she's funnyyy
On her almost celebrity sighting. | The 25 Best Jennifer Lawrence Quotes Of2012
honey booboo
@Ashley Osborne ... she was star struck by a celebrity. That celebrity was Honey Boo Boo. She almost hit an innocent family with her car. We love her.
jennifer lawrence funny - Google Search
The 25 Best Jennifer Lawrence Quotes Of 2012... New girl crush. This chick is hilarious.
yaaaay being an auntie! ♥
Life Quotes, Sisters Quotes, Inspiration, Be An Aunt, Nephew, True, Things, Families, Niece
this is true - aunts keep you safe but teach you all the cool things I love all my nieces and nephews!
Being an Aunt is the best thing in the entire world! I thank God everyday for the little ones I am so lucky to call my nephews and nieces!
I love being an aunt! This includes my wonderful nieces and nephews I am related too and my friend's families that I consider as family. My boys loved you so. They miss you as much as I do. Love and miss you Gert.
Cute and Beautiful Sister Love and Life Quotes and Sayings Wall Stickers Decals Bedroom Decorating Ideas
Hopefully My Nieces And Nephews Feel This Way Also.... Funny Sister Quotes - Bing Images
I love being an Aunt. My lovely Aunts inspire me to be a good Aunt to my niece and nephews <3
addicted.
Blaine 3, Darren Criss 3, Boys, Beautiful, Darren Chris, Harry Potter, Criss Aka, Guys, Darrin Criss
DARREN CRISS! <3 <3
I <3 Darren Criss AKA "Blaine" from Glee!
Darren Criss. only a guy this amazing can be apart of two of my favorite things to spend time watching.
Darrin Criss
Darren Chris.
his eyes, upon your face. his hand, upon your hand. his lips caress your skin. its more than i can stand
Eye Candy, This Man, Red Mill, Boys, Stars War, Actor, Beautiful People, Ewanmcgregor, Ewan Mcgregor
Ewan McGregor... thank you Moulin Rouge for opening my eyes to this man lol :)
EWAN McGREGOR (actor): Period Roles: Emma (Frank Churchill) ~ Popular Roles: Star Wars (Obi-Wan Kenobi), Angels Demons (Camerlengo Patrick McKenna), Moulin Rouge! (Christian), Trainspotting (Renton), Every Womans Fantasy (Lead Role - Duh!)
Forever eye candy
Ewan McGregor #ewanmcgregor #mancandy
Ewan McGregor, cute Scottish boy! Oh yes!
♥
Rings Armors, Chains Armours, Chains Armors, Quote, Chains Mail, Rings Mail, Role Models, Rings Armours, Adele
She is a lot more than an amazing singer! A REAL ROLE MODEL! Although She Could Have Just Said The Skinny Waif Types & Not Called Out anybody in Judgement But To each Their Own... She Is Still AMAZING Considering All The Criticism SHE Gets *cough Lady GaGa *coughcough! At Least She Is Not A Crazy DIVA, She Actually Still Lives In Reality! #adele #quote #words #music
Colton Dixon - YouTube this guy!!
Music, Colton Dixon3, Americanidol, Celeb, Future Husband, Coltondixon, Favorite, People, American Idol
<3 He's so talented! #AmericanIdol
I swore I'd never get sucked into American Idol again, but I LOVE THIS KID! I love his music and I love that he stands up for what he believes in. Yep, I'm voting every week and buying the downloads. Can't wait for an album!
Colton Dixon, Future husband <3
So in love with this boy. #ColtonDixon
One of my new favorite people. He is such an inspiration, not to mention so freaking good looking..
Colton Dixon :-). Not a celeb, but will be a great artist!
Colton Dixon is still my favorite american idol of all time!
flawless
Celebrity, Ageless Beautiful, Icons, Beautiful People, Merylstreep, Age Grace, Meryl Streep, Actresses, 30 Years
Icon. Just gorgeous. #merylstreep #icon #fashionable
Beautiful, then and now. A celebrity aging gracefully. I love Meryl Streep
Meryl Streep One of my style icons. I love her ageless beauty.
Beautiful, then and now. A celebrity aging gracefully with little or no plastic surgery....my all time favorite actress.
Academy-award winning actress Meryl Streep is as beautiful now as she was 30 years ago.
Meryl Streep - true beauty
Young Meryl, Celebrity, Classic Movie, Faces, Actor, Beautiful People, Merylstreep, Meryl Streep, Actresses
Love Those Classic Movies!!!: In Pictures: Meryl Streep
Meryl Streep, a very Metal face Prominent upper cheekbones, hollow lower cheeks (lined when smiling), prominent nose..
One of my favorite actresses of all time, Meryl Streep. Leighton Meester bares a striking resemblance to a young Meryl Streep!
Meryl Streep #MerylStreep #celebrity #celebrities