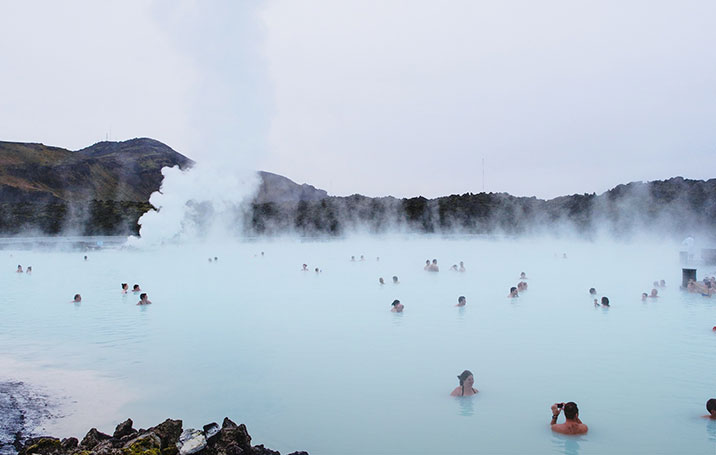 They used Pinterest to find new places to visit
Join Pinterest to find all the things that inspire you.
50+
billion Pins
to explore
15
seconds to
sign up (free!)
Back to
Favorite Places & Spaces
Favorite Places & Spaces
Snow in July! :)
Favorite Places, Winter Break, Lakes Placid
Winter Break, 2012
Lake Placid
...maybe someday...
Dreams Home, Swimupbar, Dreams Backyard, Pools Bar, Dreams House, Outdoor Kitchens, Poolbar, Swim Up Bar, Outdoor Pools
Dream home requirement - Outdoor kitchen, fireplace, pool bar.
outdoor kitchen and swim up bar #outdoorkitchen #outdoorkitchens #swimupbars #home #forthehome #outside #pools
My dream house!!! An outdoor pool bar and built-in barbecue grill/pit. Now, I just need to win the Texas Lottery :)
Stunning outdoor #kitchen with pool and swim up bar. Perfect for a relaxing day or barbecue with friends and family. #pool #barbecue #outdoorkitchen #bar #poolbar
outdoor kitchen and swim up bar.. My DREAM backyard!
Can't wait for summer!
Adirondack Chairs, Retirement, Lakes House, Life, Favorite Places, Dreams, Peace, Fish Pole, Summer
This is my dream space! Dock adirondack chairs lake water... can't wait!
holiday summer friendship travel lake peace tranquility adventure
RETIREMENT - All I need is my fishing pole! :)
How peaceful! My dream life
Adirondack chairs for the lake house.
My favorite place to be
Relaxing
At The Beaches, Adirondack Chairs, Beaches Chairs, Beaches Life, The Ocean, Beaches Quotes, Happy Places, So True, The Sea
Sitting in an old beach chair, watching the ocean, the seabirds, and the boats.
beach life.. wishing i was at the beach right now
Adirondack chair at the beach
except the ocean pretty much is heaven now..#Ocean #Beach #quotes
so true.
Give me a white adirondack chair by the sea. Perfect for surf-watching, reading, sunning, daydreaming, snoozing. On the beach on of my favorite places to sit.
Perfect--sitting at the beach in your happy place
OBX
Marbles Cupcakes, Favorite Places, Beaches Life, Beachi Summer 3, Obx Dreamin, Majestic Places, Fav Places, Marble Cupcakes, The Beach
Pathway to the beach
ahhhh...
At The Beaches, Favorite Things, Favorite Places, Red Wine, Beaches Relaxing, Food And Drinks, Wine Glasses, Beautiful Things, Beachoceansea Glasses
Need another wine glass!
wine at the beach
red wine i prefer though :)
My two favorite things!
beach relax
Sharing the best foods and drinks - Share Foods And Drinks.
flip flops beach
Shoes, Color, Beachi, Red Flip, Flip Flops, Summertime, Photo, The Beaches, Summer Time
Summer time. Wish I could wear my flip flops and be on the beach all day long
red flip flops on the beach
Kick off your shoes and head to the beach!
Art Photo + Color Splash + Selective Color + Red Flip Flops + Summer
Beachy
Summertime
serene
Beaches House, Dreams Vacations, Resorts, Best Quality, Islands, Honeymoons, The Maldives, Borabora, Heavens
Lost heaven in Indian ocean. Island Laamu. My dream beach house...
Bora Bora Island!!!!! Please don't talk. This calls for silence.... My dream vacation. Have you seen anything so lovely? Didn't I say please don't talk!!!!
Honeymoon - Komandoo Maldives Island Resort, Private overwater beach bungalow!
BORA BORA. #borabora #beach #plage #sky #travel #vacation #luxury
Beach Cottage, The Maldives Islands. DREAM vacation!
Beach Cottage, The Maldives Islands. Beach house!
Walt Disney World
Disney World Florida, Walt Disney World, Buckets Lists, Favorite Places, Cinderella Castles, Disney World, Orlando Florida, Disney World Resorts, Magic Kingdom
Disneyworld, Orlando Florida - my favorite place in the whole world
Disneyworld, Orlando Florida - Travel Pinspiration on the blog! Magic Kingdom
Walt Disney World Resort - Orlando, FL
Bucket List - Disneyworld, Orlando Floridal
"Partners - Walt Disney & Mickey Mouse" by DaveWilsonPhotography on Flickr - The statue of Walt Disney and Mickey Mouse is in front of Cinderella's Castle in Walt Disney World, Florida.
Someday I will get there...
Paris 3, Eiffel Towers, Paris I, Outfit, Paris France, Paris Wait, Paris Paris, Paris Someday, Photo
paris paris paris <3
I want to go to Paris someday! I love this outfit too. - by Repinly.com
Paris, France
@Ellen Cutalo add this to the Paris list, super cute photo looking at Eiffel Tower.
Paris! i want to take a picture like this!
Paris wait for me
:)
Home Pedicures, Cant Wait, Blue Sky, Destinations Fl, The Ocean, At The Beach, Places, Beach Time, Summertime
Destin, Fl - paradise... Just got back yesterday from an absolute awesome time!
:) cant wait for beach time
This would be an awesome picture of the four of us at the beach!
Summertime
Favorite place in the world? Soaking up the sun by the ocean with my family <3
oh i cant wait to be in this water! miss the ocean!
need deep in the water somewhere, got the blue sky breeze.