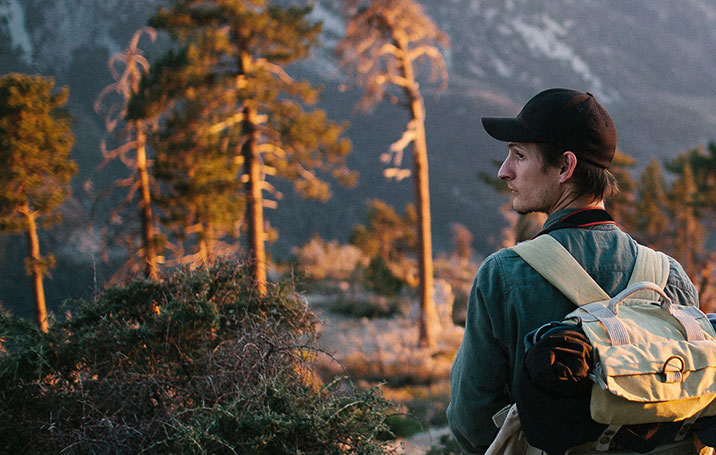 He used Pinterest to explore new campsites
Join Pinterest to find all the things that inspire you.
50+
billion Pins
to explore
15
seconds to
sign up (free!)
Terrific exhibition. Loved seeing so many beautiful frocks up close. Schiaparelli & Prada. Photo: Ruth Fremson, The New York Times
Elsa Schiaparelli, Met Costumes, Fashion Design, Dresses, Prada Met Museums, New York Time, Costumes Institut, Dreams Dialogu, Photo
The exhibition, comparing two fashion designers from different generations, features fictional exchanges between them. Above, Judy Davis, playing Elsa Schiaparelli, is reflected in the cases
Masked mannequins, Prada and Schiap dress with moving photographs on Flat-screens
Dream Dialogue Between Schiaparelli and Prada - Met Costume Institute NY
Le Smoking. Le best.
Paris, Helmutnewton, Yves Saint Laurent, Style, Le Smoke, Suits, Yvessaintlaurent, Helmut Newton, Tuxedos
From a documentary on Yves Saint Laurent, "L'Amour Fou" #Moda #Classic #YSL #YvesSaintLaurent #Suit #Jacket #Unisex #Style #Fashion
Yves Saint Laurent's smoking suit. Photo by Helmut Newton. #ysl #helmutnewton
Le Smoking tuxedo suit, created in 1966 by famous couturier Yves Saint Laurent. The suit was the first of its kind. It pioneered long, minimalist, androgynous styles for women.
Helmut Newton
 - Rue Aubriot, Paris. Suit: Yves Saint Laurent. Vogue Paris, 1975. #fashion #style #blackwhite #retro #chic #menswear #inspired
Adore this metallic blazer.
Punk Glam Rocks, Glam Muse, Rocks Fashion, Fashion Guide, Rocks Glam, Fashion Looks, August Fashion, Mode Casual Rocks Boho, Fw Fashion
Net-a-Porter August Fashion Guide
http://24.media.tumblr.com/tumblr_m5zd10tY1H1qzf8tco1_500.jpg Such a cool jacket and great leggings. A glam rock fashion look.
Fall Styling Tips From NET-A-PORTER's August Guide
fabsugar.com
Square-Toe Ballet Flats: Chloe.
Loafers, Fashion Shoes, Black Ballet, Style, Square To Ballet, Ballet Shoes, Chloe Ballet Flats, Ankle Straps, Ballerina Flats
Chloe ballet #shoes #my shoes #fashion shoes| http://fashion-shoes-gallery-542.blogspot.com
chloe ballerina flats
regency style
Chloe, square toed, ballet flats
Chloe Ballet Flat
black ballet flat point shoes | Chloé Ankle Strap Ballet Flats in Black - Lyst
grace kelly.
Howell Conant, Princesses Grace, Gracekelly, Life Magazines, Style Icons, Lady, Grace Kelly, Classic Hollywood, Beautiful People
Princess Grace Kelly.
Grace Kelly Another Style Icon
Unnatural Eye: Howell Conant Shoots Grace Kelly
Grace Kelly #gracekelly
yes.
Colors Combos, Fashion, Style, Bracelets, Dusty Pink, Bangles, Accessories, Arm Candies, Arm Parties
bracelets, rings, fashion, arm party
silver, gold, and dusty pink: one of my favorite color combos
A Model's Secrets: Bracelet Style Arm Candy. Layering Rules of the Wrist!
glamour #jewelery #cuff #bracelets #fashion #accessories #style #rings
women's fashion. dress. maxi skirt. bracelets. bangles. rings. jewelry. accessories.
alexander mcqueen fall rtw 2011
Alexander Mcqueen, Fashion Disorders, Mcqueen Fall, Collection Slideshow, 2011 Readytowear, 2011 Rtw, 2011 Ready To Wear, Glamorous Chic Life, Fall 2011
MFD – Multiple Fashion Disorder | Search results for
Alexander McQueen Fall 2011 Ready-to-Wear Collection Slideshow on Style.com
Glamorous Chic Life
Fall 2011 RTW Details.
currently re-reading the great gatsby. the suiting, colors and art direction of this movie still are fantastic.
The Great Gatsby, Ralph Lauren, Jay Gatsby, Dresses Pants, Robertredford, Classic Novels, Robert Redford, Suits, Mia Farrow
Pretty sharp.. Here is the vest combination (goes with the ivory dress pants shown in the other picture with Mia Farrow) (ivory, pearl grey, muted copper yellow) and the vest-and-wide-necktie combo. white, platinum, copper/gold...
Robert Redford played Jay Gatsby in the 1974 movie of F. Scott Fitzgerald's tragic classic 1925 novel, 'The Great Gatsby'.
The Great Gatsby! Robert Redford in the 1974 adaptation of the classic novel.
Robert Redford in "The Great Gatsby" by F. Scott Fitzgerald, Costumes by Ralph Lauren 1974
The Great Gatsby (1974) starring Robert Redford & Mia Farrow ~ Aristocracy of New York City provides tons of style inspiration.
I got Robert Redford! Who Is Your Classic Hollywood Soulmate? You enjoy a man who is totally in touch with his masculinity. A guy who's rough-and-tumble really does it for you. It also doesn't hurt if your guy can clean up well and look like a million bucks in a suit.
Robert Redford as Jay Gatz in the 1974 film. #TheGreatGatsby #RobertRedford