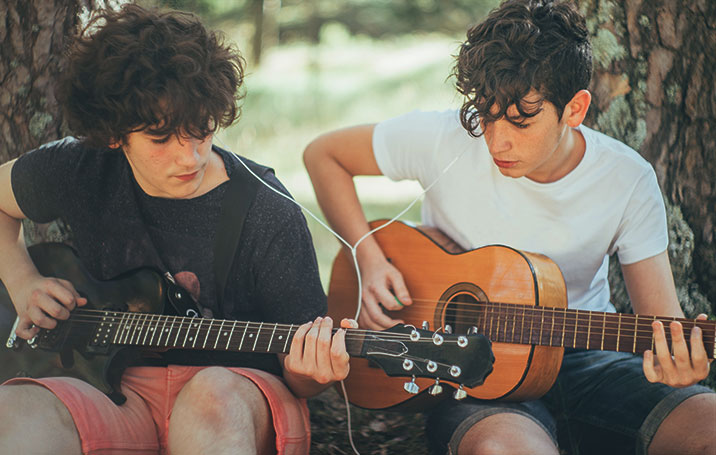 They used Pinterest to find new songs to learn
Join Pinterest to find all the things that inspire you.
50+
billion Pins
to explore
15
seconds to
sign up (free!)
#Freebie Morning Coffee 300 DPI PNG & JPG
Coff Coff, Teddy Bears, Coff 300, Things Coff, Coff Fun, Mornings Coffee, Coff Shops, Fun Quotes, Coffee Coff
Easy Tiny Envelopes cute diy crafts
Gifts Card Holders, Diy'S Crafts, Tiny Envelopes, Paper Envelopes, Scrapbook Paper, Gifts Wraps, Small Gifts, Paper Crafts, Easy Tiny
Small Gift Wrap with Small Envelope....Tutorial: Easy Tiny Envelopes
Tutorial: Easy Tiny Envelopes, DIY, craft
Tutorial: Easy Tiny Envelopes - DIY paper envelopes
Tutorial: Easy Tiny Envelopes - for little gifts (bracelets, earrings?). - DIY gift wrap / paper crafts idea.
Just made this as a gift card holder- easy and it was a great way to use all that old scrapbook paper. Tutorial: Easy Tiny Envelopes (Pinned Claire-Sees says: "Hmmm... you could make yourself a cardboard template from an old cereal box + then use it to trace onto used wrapping/Christmas paper! It'd be a pretty way to re-use all that cute paper :)".)
chipmunk cute diy crafts
So Cute, Socks Monkey, Teddy Bears, Cute Idea, Toys, Cute Squirrels, Chipmunks, Gloves, Stuffed Animal
Chipmunk from a glove. SO CUTE! One up on the sock monkey!
Chipmunk stuffed animal from a glove! Cute idea!
so cute! Squirrel made from glove: What a cute idea! Great for those $1 gloves you get.
Glove Teddy bear - So cute!
Recycled glove chipmunk... Cute idea for a dog toy
wreath cute diy crafts
Grass Wreaths, Wreaths Idea, Easter Spr, Front Doors, Easter Wreaths, Easter Eggs, Spring Wreaths, Summer Wreath, Spring East
Spring Grass Wreath. Cute spring wreath idea!
Cute Easter wreath idea you could even add Easter eggs
Would make a cute Easter wreath! Put plastic Easter eggs on it instead of flowers? General Summer wreath?
Spring wreath for my front door!!
Gift Wrap cute diy crafts
Party Favors, Paper Cones, Bath Salts, Favors Bags, Gifts Wraps, Handmade Gifts, Gifts Idea, Diy'S Gifts, Small Gifts
paper cones favor/gift #diy gifts #hand made gifts #creative handmade gifts| http://diy-gift-ideas-ara.blogspot.com
#Pretty Paper, Pretty Ribbons of Blue ... #spring #paper crafts #favors #gift tags #decorations #gift bags #favor bags #gift wrapping #placecards #paper cones
paper cone gift wrap - cute idea for party favors or small gifts
Wrap it gift idea or party favors! add popcorn, bath salts, candy or w/e you can think of.
Fill these gorgeous paper cones with candy, popcorn, bath salts… whatever you can think of and you have a super cute gift. (Plus 24 other handmade gifts under $5)
gift bags cute diy crafts
Gift Bags, Gifts Bags, Bags Tutorials, Giftbag, Paper Bags, Homemade Gifts, Diygift, Diy'S Gifts, Paperbag
diy giftbag - no more buying gift bags
You don't have to ever buy another gift bag after learning this. #paperbags
falling-in-love-tomorrow: DIY: gift bags from newspaper (or any other kind of paper I suppose) I am thrilled about this paper bag tutorial! I love gift bags! Read more! Another great idea for art class!
Homemade gift bag tutorial
best butt i-work-out
At Homes Workout, Workout Exerci, Glutes Workout, Work Outs, Physics Exerci, Leggings Workout, Buttworkout, Lower Body Workout, Butt Workout
Best Butt Workout exercise exercise ab-challenge - #lower #body #workouts
weight loss exercise thin legs lose weight workout toned flat stomach exercises workouts working out tone full body workout ab workout ab exercise butt exercise leg workout leg exercise thigh workout thigh exercise arm workout arm exercise toned arms toned legs weight free workout no weights at home workout home workout exercisedirty exercise dirty
Glute Workout Butt Workout Leg workout Thigh workout