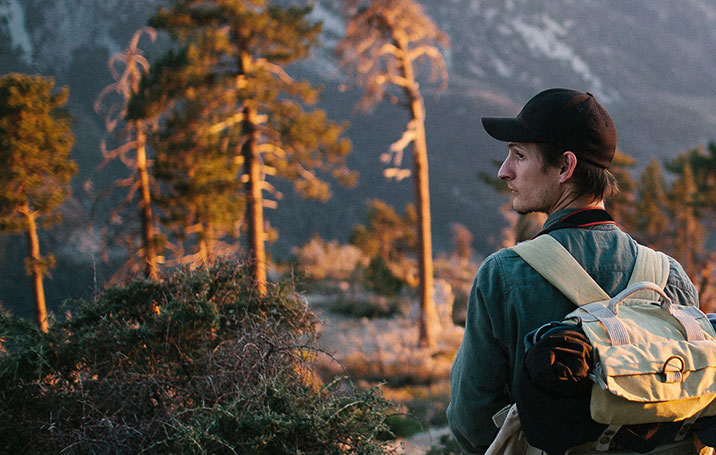 He used Pinterest to explore new campsites
Join Pinterest to find all the things that inspire you.
50+
billion Pins
to explore
15
seconds to
sign up (free!)
Sonnet James. A new love.
James Of Arci, Navy Maxi, Style, Dresses Navy, James D'Arcy, Panama Sun, Sonnets James, Marni Dresses, Sun Hats
Love this style
sonnet james marni dress navy
Dooney & Bourke: Dillen II with Tan trim Janine Satchel
Bourke Dillen, Wtan Trim, Dillen Ii, Janin Satchel, Dooney Bourke, Trim Janin, Bourke Janin, Work Bags, Tans Trim
Dooney Bourke Dillen II Janine Satchel Ivy
Dooney & Bourke Janine Satchel ($278) ❤ liked on Polyvore
Dooney & Bourke, Dillen II with Tan trim Janine Satchel. I totally need this in my real life!
I more conservative look to a cute work bag!
Dooney & Bourke: Florentine Medium Russel Bag
Florentine Medium, Bourke Handbags, Coach Handbags, Dooney Bourke, Bags 368, Medium Russell, Totes Bags, Bourke Medium, Russell Bags
Dooney & Bourke Medium Russel Tote Bag - Natural
I go all slushy over my Dooney & Bourke handbag its sooo cool don't ya know? I have it on the best authority from a friend who cant keep secrets that my boyfriend is buying me a Coach Handbag for our anniversary present this year! I love him to bits!
Dooney & Bourke: Florentine Medium Russel Bag in Plum
Dooney Bourke #handbag #purse red
Dooney Bourke Medium Russel Bag ($368) ❤ liked on Polyvore
wedding rehearsal dress?
Rehear Dresses, Clothing, Shabby Apples, White Summer Dresses, Graduation Dresses, The Dresses, Wraps Dresses, White Dresses, White Shirts Dresses
Shabby Apple white dress
white summer dress $76
Shabby Apple wrap dress
I want this dress and all the clothes on this site
Graduation dress?
The dress, not her face lol
BONHEUR white shirt dress from shabby apple
BREN Collection || Spring 2012
Hair Hair, Hair Nails Beautiful, Hair Makeup, Magic Hair
Happy Memorial Day!! acatundertheinfluence.tumblr
American Flags Legs, Color, Pants, Living Young, Stars Strips American Flags, American Dreams, American Beautiful, Nice Cars, 90S Grunge
NICE car and outfit
colors
Pants
Great colors and pattern! $49.00
Zig Zag, Fashion, Chevron Dresses, Style, Dorothy Perkins, Zigzag Maxi, Cheap Maxi Dresses, Beige Zigzag, Chevron Maxi Dresses
Dorothy Perkins Zig Zag $49
Dorothy Perkins chevron dress
Beige zigzag maxi dress from dorothy perkins, $49
Dorothy Perkins beige chevron maxi dress <3
I love the style of this dress.
Scarf.
Colors Scarfs, Summer Scarves, Fashion, Style, Clothing, Colors Scarves, Cute Scarfs, Accessories, Silk Scarves
Summer/ spring scarf, can wear in winter if worn with dark colors. Scarves are an amazing accessory because they are easy to throw on when racing out the door and make a person sparkle. Quick way to add quick color!
Bold, printed, fashion, merino, pashmina scarves--possibly with NZ imagery--kiwi birds, landscape etc.
Cool Summer Scarves 2012
How to style Betsey J scarf?
cute scarf!
More silk scarves from an old favorite. collection Nabi Boubou
Colorful scarf.
blouse + jeans @jcrew
Outfits, Blouses, Clothing, Shirts, J Crew, Blue Shoes, Boyfriends Jeans, Blue Heels, Jcrew
blouse + jeans @jcrew. Maybe I need some blue shoes...
great restyle look: combine 2 tops (originally jcrew) .... Great way to repurpose clothing.
Love this J. Crew outfit - pair a blouse with boyfriend jeans and pumps for a casual chic look!
blouse + jeans @jcrew - UH I LOVE THIS. Blue heels so cute!!
Love it. Boyfriend jeans and shirt. J. Crew (it's called the silk crepe print popover blouse), available for pre-order at 800-261-7422
//
Blue Shorts, Fashion, Style, White Shirts, Patterned Shorts, Aqua, Bags, Dreams Closets, Stripes Shorts
patterned shorts!
Aqua Striped Shorts
Striped blue shorts
stag provisions for men
Brown Paper Bags, Gift Bags, Seeds Packets, Canvas, Burlap Bags, Mail Boxes, Paper Crafts, Design Blog, Brown Paper Packaging
Vans  Stag - TheDieline.com - Package Design Blog
burlap bags : love
brown paper bag envelopes as packaging
Girls camp mail box envelopes
seed packets.
Canvas Packaging
old brown paper packages tied up with string
Adorable gift bag idea
classic Kate
Colors Combos, Navy Blazers, Blue Blazers, Katemoss, Blazers And Shorts, Summer Night, The Navy, Kate Moss, Khakis Shorts
Love the navy blazer with the khaki shorts.
taupe silk shorts yellow top blue blazer Kate Moss
Love Kate Moss in these dark khaki short and navy blazer!
Kate Moss color combo
Kate Moss with navy blazer and shorts
Kate Moss #preppystyle #KateMoss
Kate Moss - love her easy summer night outfit:)