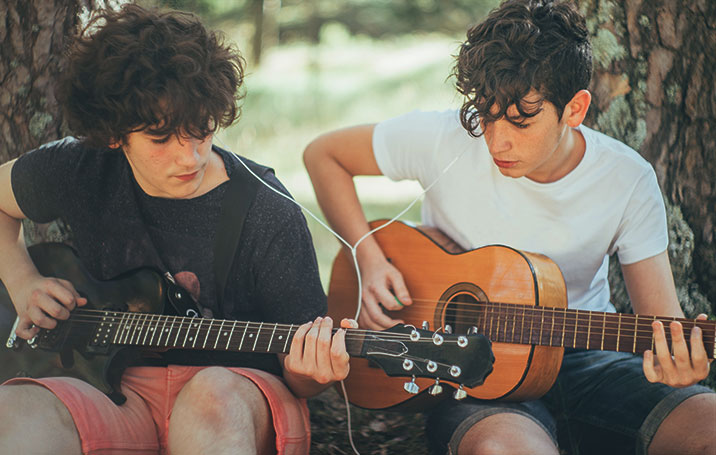 They used Pinterest to find new songs to learn
Join Pinterest to find (and save!) all the things that inspire you.
50+
billion Pins
to explore
15
seconds to
sign up (free!)
Back to
Phyllo Cup Recipes
Phyllo Cup Recipes
A slew of recipes for "cup" appetizers (like Broccoli Chicken Cups or Chicken Taco Cups)
Appetizers Parties, Cups Appetizers, Chicken Tacos, Minis Food, Minis Appetizers, Appetizers Cups, Cups Recipe, Cups Runneth, Appetizers Recipe
Appetizer Cup Recipes
This gal has tried every variation of mini food in a cup. I am wondering if this is a fast way to move dinner along without long oven time.
Cups Recipes - Ham & Cheddar, Apple Cobbler, Chicken Taco And More
cup appetizer recipes clever!
"Cups" - Mini Appetizers
My cups runneth over
Good Ideas for an Appetizer Party
Pinned from
2busybrunettes.com
Shrimp Phyllo Tarts
Food Recipes, Phyllo Tarts, Appetizers Snacks, Shrimp Appetizers Recipes, Shrimp Phyllo, Shrimp Tarts, Appetizers Dips, Phyllo Shrimp, Tarts Recipes
Tempting Shrimp Phyllo Tarts Recipe | Taste of Home Recipes
Shrimp Tarts Recipe
Amazing Phyllo Shrimp Appetizers
Tempting Shrimp Phyllo Tarts
tasteofhome.com
Cup dessert | dessert-cups
Cup dessert | dessert-cups
Healthy Desserts Recipes, Heart Healthy Desserts, Mocha Phyllo Cups, Health Com, 80 Calories, Cups Desserts, Healthy Food, Healthy Recipes, Weights Loss
Mocha Phyllo Cups | MyRecipes.com
myrecipes.com
Phyllo wrapped asparagus
Fun Recipes, Phyllo Wraps Asparagus, Meg Phyllowrap, Phyllowrap Asparagus, Asparagus Wraps, Chef Meg, Asparagus Appeti, Meg Phyllo Wraps, Parties Food
Chef Meg's Phyllo-Wrapped Asparagus Recipe
#Asparagus Wrapped in Phyllo Dough: A fun and healthy #party food or #appetizer. | via @SparkPeople #recipe #spring
Asparagus Wrapped in Phyllo Dough Recipe
recipes.sparkpeople.com
Homemade phyllo
Phyllo Filo, Homemade Phyllo, At Home, Phyllo Dough Recipes, Filo Dough, Breads, Filo Pastries, Greek Food, Food Photo
homemade phyllo (filo) dough
Homemade Phyllo Dough Recipe - Filo Dough Recipe - Greek Food
PHYLLO (FILO) PASTRY
Make phyllo dough at home - Greek Food Photos
How to Prepare Homemade Phyllo Dough
greekfood.about.com
Chocolate-Salted Caramel Tart Ingredients 4 sheets frozen phyllo dough, thawed Cooking spray 1/4 cup sugar 1/2 cup heavy cream 2 ounces fine-quality bittersweet chocolate, coarsely chopped 1/4 teaspoon flake sea salt, plus more for garnish Preparation 1. Preheat oven to 350°. Line a baking sheet with parchment paper and set aside. 2. On a clean cutting board, place one piece of phyllo dough and spray generously with cooking spray. Add another layer of the phyllo and repeat; fin...
Chocolates Salts Caramel, Healthy Chocolates Desserts, Decade Healthy, Caramel Tarts, Healthier Desserts, Dark Chocolate, Chocolatesalt Caramel, Chocolate Salts Caramel, Tarts Recipes
Chocolate-Salted Caramel Tart Recipe - Healthier Dessert
Chocolate Salted Caramel Tart. Dark chocolate boasts heart healthy flavonols. And it's only 126 calories per slice!
Chocolate Salted Caramel Tart Recipe
5 decadent (healthy) chocolate #Dessert #health Dessert| http://healthdessert.blogspot.com
Chocolate-Salted Caramel Tart Recipe - Health.com
health.com
1 package baked mini phyllo dough shells 2 oz. smoked cheddar cheese, cut into 1/2-inch cubes 3/4 cup cooked shredded BBQ chicken (recipe to come) 3 Tbsp sour cream Snipped fresh cilantro as garnish
Chicken Recipes, Chicken Bites, Bbq Chicken, Tailgating Ideas, Chicken Sound, Shredded Bbq, Healthy Recipes, Chicken Cups, Barbecue Chicken
Barbecued Chicken Bites in Phyllo Cups
WW- BBQ Chicken Cups
BBQ Chicken Bites
Eat Yourself Skinny » BBQ Chicken Bites
eat-yourself-skinny.com
Baked Chicken Phyllo Chimichangas 8oz boneless skinless chicken breast 6 sheets phyllo dough 1 cup salsa (your favorite-- verde works too!) 1 cup bell peppers of your choice, seeded and chopped
Chicken Chimichangas, Mexicans Food, Phyllo Chimichangas, Baking Chicken, Maine Cour, Chicken Phyllo, Healthy Mexicans, Phyllo Dough, Chicken Breast
Baked Chicken Phyllo Chimichangas 8oz boneless skinless chicken breast 6 sheets phyllo dough 1 cup salsa (your favorite-- verde works too!) 1 cup bell peppers of your choice, seeded and chopped
Baked chicken chimichangas
Healthy Mexican food? Yeppers! Baked Chicken Phyllo Chimichangas
Eighty Twenty: 80(ish)--- Baked Chicken Phyllo Chimichangas
eat8020.com