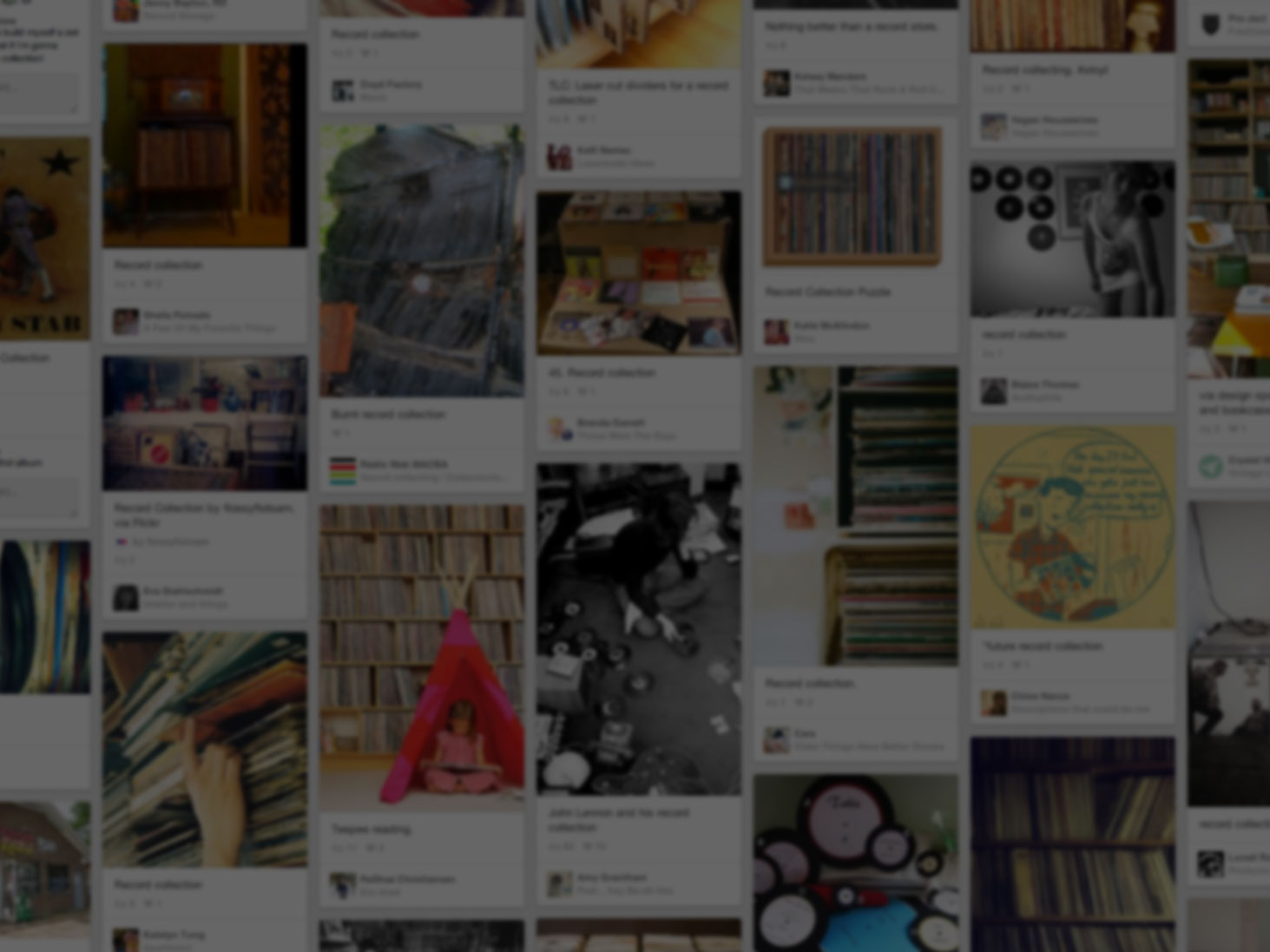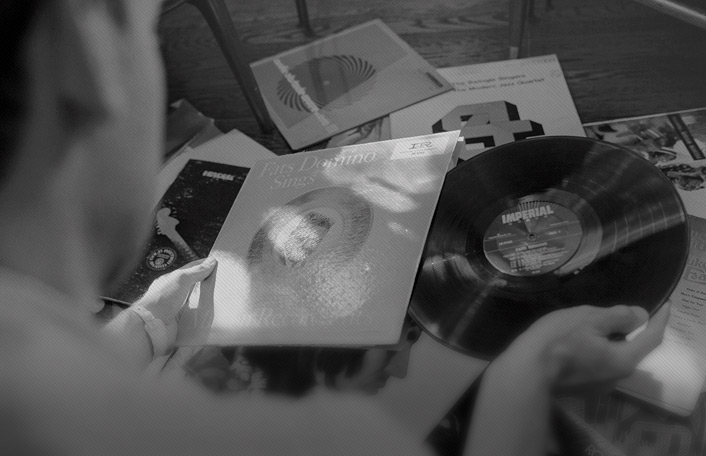 He used Pinterest to start his collection
Join Pinterest to find (and save!) all the things that inspire you.
50+
billion Pins
to explore
15
seconds to
sign up (free!)
This is entirely made of screws.
Art Com Guarda-Chuva, Screw Portraits, Art Sul-Africana, Art Piece, 3D Art, Andrew Myers, 3D Portraits, Screw Art, Creative Portraits
Andrew Myers Screw Portrait
3D Art By Andrew Myers - click to see how this is made
Another amazing screw art piece from Andrew Myers....just awesome!
Andrew Myers' 3D portraits using screws.....?
Creative Portraits Made out of Screws
TheIrison
Lemonade Mouth, Erik Jones, Illustration, Digital Art, Bad Manners, Word Quotes, Mirror Images, Mouth Full, The Dark
Erik Jones is an artist and illustrator focusing on contemporary figure painting and cover illustration. Jones is based in Brooklyn, New Yor
It's bad manners to say, "I love you," when your mouth is full of lies. (Unknown #5 Erik Jones). Im sorry he believed you.
Erik Jones For a photo - I'm imagining a healthy girl, and then another shoot of the same girl, same outfit, same hair/make-up, but zombified!! then I could overlay the images all creepily or something!! oooohhhh!! or make them mirror images! this is brilliant!
... "It's bad manners to say "I love you", with a mouth full of lies
Digital art selected for the Daily Inspiration #1268 #illustration #painting
Lilith... Entering the dark moon of Lilith
(:
Street Art, Murals, Art Street Graff, Respirando Art, New York, Hownosm Raoul, How Nosm, Art Graffiti, Streetart
HOW & NOSM http://www.widewalls.ch/artist/how-and-nosm/ #graffiti #street #art
How & Nosm Murals in New York for Billy
My Town! ♥ SB
Gisela Gueiro, Graffiti Street Art, Graffitistreet Art, Por Gisela, Cities Graffiti, Graffiti Hall, Nyc Graffiti, Dica De, Amarelo Dica
Graffiti Hall of Fame
Beautiful Stroboscopic Portraits By Gjon Mili
Picasso Lighting, Lighting Drawings, Gjon Mili, Lighting Paintings, Picasso Drawings, Trav'Lin Lighting, Lighting Art, Pablopicasso, Pablo Picasso
-Picasso Drawing With Light, 1949- Multiple exposure of artist Pablo Picasso using flashlight to make light drawing of a figure in the air that appears to be a man running. Gjon Mili
Long exposure with Picasso. Photo by Gjon Mili for LIFE magazine, 1949. Celebrate Picasso with us at The Paint Place in New York City! #thepaintplaceny #thepaintplace #ny #newyork #newyorkcity #manhattan #picasso #pablopicasso #artinny #artinnewyork #inspiration #woman #womanpainting #painting #arthistory #book #womanwithbook #color #line #cubist #cubism #beautiful #creative #lifemagazine #lightdrawing
Picasso light art, old school light painting.
Pablo Picasso's Light Paintings or Light Drawings as photographed by Gjon Mili.
beautiful colors
Beautiful Colors, Murals, Apartment, Beauty Color, Pools, Photo
mural by my apartment
14.03.12 (吉澤 章 Yoshizawa Akira; 14 March 1911 – 14 March 2005)
Googleart, Google Origami, Google Doodles, Google Art, Google Today, Origami Google
Got to love GoogleArt
loving google today :)
#google #origami
Origami Google Doodle!!
google art
bonsai trees as an art form?
Miniatures, Bonsai Trees, Artists, Takanoriaiba, Castles, Trees House, Bonsaitrees, Takanori Aiba, Treehouses
Whaaat? Treehouse in a bonsai tree- awesome! Japanese artist Takanori Aiba, a former maze illustrator for the Japanese fashion magazine POPYE, spent much of his career as an architect. Finally, in 2003, he merged his two interests—maze-building and architecture—to produce these intricate bonsai tree houses
The Japanese art of raising bonsai trees is a beautiful way to infuse greenery into indoor spaces. But artist Takanori Aiba takes the art to a new level with his incredibly intricate series of bonsai castles. The Japanese artist carves miniature masterpieces that weave in and out of the miniature trees, creating cohesive architectural marvels that burst forth with life! Read more: Takanori Aiba's Amazing Bonsai Tree Castles are Miniature Living Worlds Bonsai Treehouse by Takanori Aiba
Impossible buildings, by Victor Enrich
Architects, Building, Photo Manipulation, French Fried, Frenchfri, Victor Enrichment, Architecture Photography, Tel Aviv, Hotels
Repin from Rebekah Trad. This building looks like a container of french fries and then there is the McDonald's sign below. | Repin from Dickson - It's a photorealistic rendering of social commentary by Victor Enrich. This one is the Orchid Hotel of Tel Aviv, either balconies competing for views or french fries from the McDonald's below. Sneaky!
In architecture, we laud the possible that looks impossible, the mind-bending sensation of looking at endless pools and the tallest skyscrapers. It's beautiful design, made possible only by the latest science. Victor Enrich is a Spanish photographer who rips all the science from architecture to create surreal and whimsical variations on existing buildings. A tower unzips, a road goes straight up, and multi-story slides protrude from balconies. These buildings cannot possibly exist, but in a sense, they do. THE GOAL IS 'REALISM' AND HIS BUILDINGS COME OFF AS REMARKABLY AUTHENTIC."I guess it simply comes from the frustration of not being an architect, or a good architect," Enrich tells Co.Design. "Since I was a kid I always wanted to be an architect, but actually I had no clue about what it really means to be an architect. This, I understood when it was too late … at the university, studying architecture." Enrich starts with his own photos of actual places, then he spends a month digitally editing each shot. The goal is "realism," and by working wholly from real-world building blocks, his buildings come off as remarkably authentic and, often, almost possible. Much of his work is a mere half step from plausible, which makes it so much fun to the eye. "Most architects respect the law 'form follows function' … my 'buildings' definitely don't have an architectonic function … but they DO have other functions …" writes Enrich. That function is, more often than not, sly cultural commentary buried under a layer of Enrich's sense of humor. He renders the Orchid Hotel of Tel Aviv with sprouting top floors, each in an arms race to have the best view. But, at a more visceral level, you feel like you're looking at french fries--then look a bit closer, and you'll spot the McDonald's near the first floor. Yes, while we're eating up his art, Enrich is calling all of us fat, along with our supersized cities. "If some day somebody makes buildings the way I paint them, I think that the world will have gone mad," concedes Enrich. "I have never pretended to make architecture, just photography." [Hat tip: Dezeen]
Spanish photographer Victor Enrich has manipulated his own architectural photography to create impossible and fantastical structures...Medusa Tel Aviv 2011-Second pic of the Orchid Hotel. Each balcony tries to get a better view towards the sea as the building is placed 90 degrees to it.
FrenchFries building...
City Portraits, Victor Enrich. photo manipulations. orchid hotel tel aviv, each balcony tries to get a better view to the sea.
Paul Wright, Head of a young man
Wright Head, Art Muddl, Paul Wright, Art Actually, Color Study, Doce Paul, Paintings Portraits, Man Art, Jeff Wrench Portraits
Color study
Paul Wright, Head of a young man #art #paint #painting #portrait #abstractart
white and yellow dress #anntaylorloft ♥
Ties Neck, Teacher Work Outfit, Summer Outfit, Summer Work Outfit, Loft Dresses, Neck Blouses, Cute Offices Outfit, Blouses Dresses, Anne Taylors Loft
summer outfit
Great summer work outfit!
Tie neck blouse dress at Ann Taylor loft ... i'm going to be looking for this soon :-)
Cute office outfit... Love that it is a dress!
Loft - LOFT Dresses - Tie Neck Blouse Dress
Beautiful Overlapping
Design Inspiration, Etsy Ekdgoodi, Graphics Inspiration, Color Mixed, Graphics Photography Art, Art Graphics, General Design, Color Graphics, Ekdgoodi Etsy
LOVE Print - Archival Print - 11 x 11 via etsy ekdGoodies #ekdGoodies #etsy #love
Color mix Love