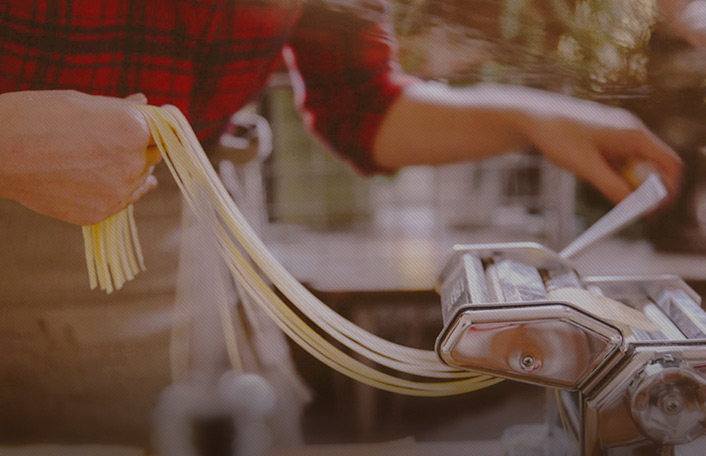 She used Pinterest to roll her first pasta
Join Pinterest to find all the things that inspire you.
50+
billion Pins
to explore
15
seconds to
sign up (free!)
Apple Store Shang-Hai Pudong by Apple, 2011 アップルストア上海浦東店。 店全体を地下に埋めて、入口だけを地上に出す手法はニューヨーク(New York Fifth Avenue)店でも既に見られる。 この意図は明白で、来店すること自体を「特別な体験」と感じさせるためだ。 上海一号店となる浦東では、そこからさらに進化している。 古代の劇場を思わせる石畳の円形広場を作り、その中央に月のようにロゴが浮かぶガラスの塔がある。この時点で、店は商いをする場所以上の、ランドマークとしての価値を獲得する。 そしてガラスタワーの螺旋階段を使い、地下にある店へ降りてゆくという演出で意図が深化される。
Iphone 5S, Stores Design, Stevejob, Apples Stores, Ipad Minis, Retail Stores, Steve Job, Storedesign, Shanghai
#TheArchives No, Apple Does Not Have Thousands of Chinese Slaves http://purestyledc.com/technology/in-the-office/item/254-no-apple-does-not-have-thousands-of-chinese-slaves #Technology #Apple #SteveJobs #iPhone #iPad #MacPro
Shanghai Apple Store is Beyond Beautiful - For more about Apple Stores and Apple News, click here… http://retailindustry.about.com/od/AppleIncCompanyResearchIndex/Apple-Inc-Research-Index-Retail-Computer-Stores-Stock-Jobs-Sales-Products.htm #apple #retail #stores #architecture #display #design
Apple, Steve Jobs win patents for Shanghai Apple Store design
China to get iPhone 5, iPad Mini in December
yasumasa morimura artworks
Faces, Author Photography, Contemporary Artists, Yasumasa Morimura, Self Portraits, Art Style, Albert Einstein, Morimura Artworks, Famous Pictures
Performance artist Yasumasa Morimura transforms himself into famous people such as Marilyn Monroe, Albert Einstein, Andy Warhol, and others. He also reenacts historical scenes like the execution of Nguyen Van Lem, and a sailor kissing a girl on V-J Day in Times Square.
Yasumasa Morimura- This photographer cracks me up because he takes famous pictures and re does them and puts his face on the persons body or sometimes he just becomes that person. He leaves enough detail so that we can relate it back to the original work but he still makes it his own.
Yasumasa Morimura - self portrait, after Einstein
Yasumasa Morimura Contemporary Artists
Like Tadanori Yokoo
Croatia Ideashintsphoto, 2012 Photo, Records History, Photo Contest, Old Town, Nenad Saljic, February 2012, Heaviest Snowfal, Split Croatia
Photo and caption by Nenad Saljic. "The ancient Old Town of Split (Croatia) in February 2012 during the heaviest snowfall in its recorded history"
SENSE OF PLACE - Split: The ancient Old Town of Split (Croatia) in February 2012 during the heaviest snowfall in its recorded history. (Nenad Saljic/National Geographic Traveler Photo Contest | Magazine: 2012 Photo Contest - The Big Picture - Boston.com
Tadanori Yokoo
Design Inspiration, Tadanori Yokoo, Towels Patterns, Art Pop, Yokoo 横尾忠則
Kusama
Lights, Fireflies, Flowers Patterns, Yayoikusama, Dreams Art, Yayoi Kusama, Mixed Media, Art Installations, Crochet Patterns
yayoikusama
Yayoi Kusama, Aftermath of the Obliteration of Eternity, 2009, mixed media, light and mirror installation
'One day I was looking at the red flower patterns of the tablecloth on a table, and when I looked up I saw the same pattern covering the ceiling, the windows and the walls, and finally all over the room, my body and the universe. I felt as if I had begun to self-obliterate, to revolve in the infinity of endless time and the absoluteness of space, and be reduced to nothingness. As I realized it was actually happening and not just in my imagination, I was frightened.' - Yayoi Kusama.
"Fireflies on the Water" - an LED light art installation by Yayoi Kusama
Dream, art, beautiful, fairy
kusama
Fun Art, Sculpture, Polka Dots, Contemporary Artists, The Artists, Dots Pumpkin, Yayoi Kusama, Gagosian Kusama, Art Installations
Yayoi Kusama - Dotted Pumpkin
I love the lacquered look and the fabulous placement along the natural curve of the pumpkin. The design is so "60's. The artist is 83 years old and has outfitted her wheelchair in polka dots! gagosian-kusama
Kusama in Dots Obsession, Watari Museum of Contemporary Art, Tokyo, 2011. Collection Yayoi Kusama. Image courtesy
Art Boards, Polka Dotty, Dots Obsession, Polka Dots, American Art, Yayoi Kusama, Fine Art, Contemporary Art, Watari Museums
Yayoi Kusama and her polka dot obsession
Kusama in Dots Obsession, Watari Museum of Contemporary Art, Tokyo, 2011.--This Art board or my Red and White one???
Kusama in Dots Obsession, Watari Museum of Contemporary Art, Tokyo, 2011. Collection Yayoi Kusama. Image courtesy Yayoi Kusma Studio Inc.; Ota Fine Arts, Tokyo; Victoria Miro Gallery, London; and Gagosian Gallery New York
{WHiTNey MuSeuM oF aMeRiCaN aRT} | yayoi KuSaMa
Yoshitomo Nara
Personalized Art 1, Nara Yoshitomo, Yoshimoto Nara, Yoshitomo Nara, Art Ideas, Heart Skip, Artsy Fartsy, Art Illustration插画, Kawaii Art
Yoshimoto Nara
"Sprout" by Yoshitomo Nara