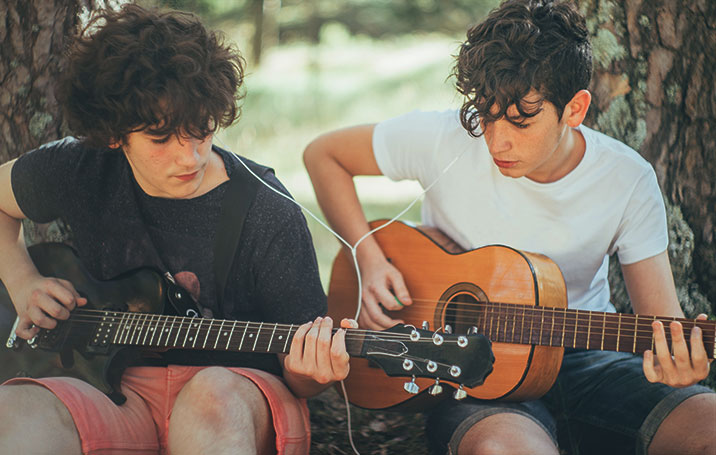 They used Pinterest to find new songs to learn
Join Pinterest to find all the things that inspire you.
50+
billion Pins
to explore
15
seconds to
sign up (free!)
ha
Wine, Water, Laughing, Thanks You Jesus, Giggl, Funny Stuff, Things, Hilarious, Smile
Water into Wine. Thank you Jesus! Amen!
water into wine - makes me laugh!
water into wine... hilarious!
water into wine *giggle*
college water. oh the funny stuff
water into wine - Everytime this graphic comes up it makes me smile.
You had one job to do...(is this the water into wine thing?)
made in China
Funny Cuz, Funny Shit, Funny Stuff, Vachina, Ecards, Va China, So Funny, Cards Funny, E Cards
Now that's funny shit
haha funny stuff!
Haha va china!
VaChina
"It's funny cuz its true". Karen Walker
Idk why this is so funny
I love e cards
Chan - this is you and I, way too often.
My Best Friends, Love You, Real Life, Bestfriends, Bff, So True, Friendship Quotes, True Stories, Friends Quotes
True story..... For my best friend Elisabeth Smith. Love you with my whole heart:)
So true... #bestfriends
Real life
Best Friends Quote. This is so true for me and my BFF.
Love this!! :) And so true!!! Saw this and thought of my bff and what do you know? She's the one that pinned it! Love you Lola!
#Best #Friendship #Quotes .. Top most beautiful Best Friend Quotes Collection This is for my BFF Rosie
nearly every song. all. the. time.
Laughing, 15 Second, My Husband, My Life, Funny Stuff, So True, Ecards, So Funny, Totally Me
hahahaha so funny this is my husband
Funny Confession Ecard: Singing to a song you don't really know.. But that 15 second part you do know is coming and your gonna own that shit.
Ecards: Always good for a laugh lol
Funny Stuff @Viveca Patterson @Meagan Shelton
My life. Hahahahaha I just laughed out loud.
hahahaha so funny - ME totally ME
so funny and so true
Sheldon is awesome.
Nerd Humor, Geek Humor, Nerd Jokes, Science Jokes, Chemistry Humor, Big Bangs Theory, Geekhumor, Science Humor, Chemistry Jokes
I The Big Bang Theory... and corny science jokes :)
Dr. Sheldon Cooper. ;) #funnystuff #geekhumor #geekstuff #chemistry #sciencehumor #TheBigBangTheory #Sheldon
Nerd Jokes. Big Bang Theory
hehe geek humor
THE BIG BANG THEORY - for those of us who love science humor.
I love chemistry jokes and Sheldon, along with The Big Bang Theory in general.
Dr.Sheldon Cooper Big Bang Theory Chemistry Humor.. Hahaha!
Yeah... about that...
Colleges Life, Senior Years, Finals Week, My Life, Funny Stuff, So True, Colleges Problems, Law Schools, True Stories
funny stuff
True story
law school
this is my finals week
so true, my life
Senior year in a nutshell
This explains my college life.
College problems
Love the hunger games!
Finish Books, Hungergam, Make A Books, Hunger Gam, Books Music Movies Tvshow
I'm not kidding this is exactly how I feel omg I'm like super depressed I really wish Suzanne Collins would make a book from peeta's perspective that'd be great like really great mmmm
I was depressed on so many levels when I finished book 3 :(
hehhe
Pet Peeves, Funny Pictures, Parents Done Rights, Pants, Pull Up, Funny Stuff, Dads, Father, Kid
Parenting done right!!
UselessHumor: Funny Pictures: Your father says he'll stop wearing his pants like that when you do. | DON'T HIT THE POWER BUTTON
Smart parenting. Hopefully the kid wants to pull up his pants before the dad has to go to somewhere public.
now that's some funny stuff!!
Love it! One of my biggest pet peeves!
OMG. Every father has to do this, to get their sons to PULL UP THEIR PANTS!!!!! Please!!
SO true. Infuriates me. *sorry about the curse
Dust Jackets, The Walks Dead, Books Jackets, Walking Dead, Kids, Walkingdead, Zombies, True Stories, Dust Wrappers
Its amazing how much leash the kid gets during a Zombie Apocolypse... If you watch walking dead... You get this! I can't tell you how many times I have screamed at this kid from my couch!
the walking dead - carl. True Story
Every episode of The Walking Dead - someone get that damned kid a leash!
A Two-Sentence Summary of EVERY Episode of The Walking Dead from http://www.rockpapercynic.com/ #WalkingDead @Mike Archibald
Dear God!
Real talk
I can relate...
Too funny
This would be awesome.
I'll take no consequences for doing it in real life too.
Dear God, Lord Hahaha, Real Talk, Real Life, Dear Lord, Funny, I Can Relate, Be Awesome, Lol Real
Pinned from
Uploaded by user
YES!
Giggl, Gain Weight
YES.......finally the "REAL" answer to why I gain weight ;) just sayin'......
Pinned from
Uploaded by user
Haha!
Squirrels Humor, Zen Living, Acorn Hats, Funny, Inner Peace, Smile, Cute Jokes, Buddha, Mean Of Life
Inner peace or a nice hat? I'll take both, please.
Buddha's acorn hat
#funny #cute #jokes #farout #cool #laugh #humour
make me smile... hihihi.
Zen living
Buddha & cute squirrel humor #funny
Stages of procrastination...
Students Life, Colleges Life, Sotrue, My Life, Funny Stuff, So True, Totally Me, True Stories, High Schools
SO TRUE. story of my college life...
This was totally me in high school.
Funny stuff
So true! My Life Right Now as a High School Senior
So true! Story of my life.
A student's life hahaha :p
#unilife #sotrue