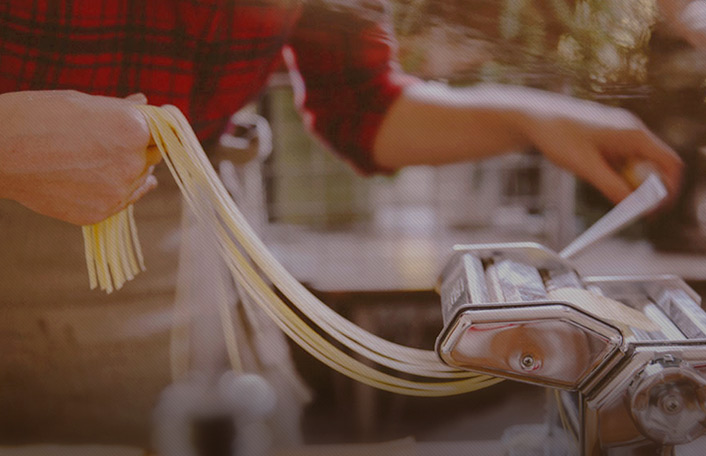 Discover and save millions of hand-picked recipes
Join Pinterest to find (and save!) all the things that inspire you.
50+
billion Pins
to explore
15
seconds to
sign up (free!)
Tie-Dye: Dye It, Wear It, Share It by Shabd Simon-Alexander
Books, Urban Outfitters, Shabd Simon Alexander, Tiedi, Ties Dyes, Ties Dyed, Diy, Wear, Simonalexand
Awesome unusual tie dye book - not cheesy at all! Tie-Dye: Dye It, Wear It, Share It
£15 - Tie-Dye Book - Urban Outfitters
Get Your Craft on with These Must-Have DIY Books: Tie-Dye: Dye It, Wear It, Share It by Shabd Simon-Alexander
Tie-Dye, by Shabd Simon-Alexander - $22.99 » Shabd Simon Alexander is a master of gorgeous, subtle tie-dye, and this book is chockablock with how-tos and good ideas.
Creative Packaging Ideas
Food Packaging, Clever Packaging, Grocery Bags, Packaging Design, Graphics Design, Food Design, Products Design, Cool Packaging, Packaging Ideas
GRAPHIC DESIGN – PACKAGING – creative packaging ideas.
clever packaging #package #design #inspiration
clever packaging (food design)
Creative Packaging Ideas #fun #food #design
These are pretty cool packaging designs
Creative Packaging Ideas product design
Food packaging ideas
clever packaging! Love the juice boxes, origami tea bags, and that grocery bag
Pinned from
themetapicture.com
Hairpin legs
Metals Tables Legs, Hairpin Tables, Hairpin Legs, Kitchens Tables, Custom Furniture, Furniture Legs, Steel Hairpin, Dining Rooms Tables, Diy Projects
Hairpinlegs.com --- 3 rod brushed stainless steel hairpin legs for table. 28"
Hairpin Legs | DIY Kitchen Table
Hairpin legs for DIY projects
Hairpin Legs | Metal Table Legs | Stainless Steel Legs | Custom Furniture Legs 4 legs to build dining room table http://hairpinlegs.com/products.php?id=5
Hairpin table legs
Pinned from
hairpinlegs.com
tiny chairs - two of my favorite things together as one.
Modern Dollhouses, Dolls Houses, Boots Cheap, Minis Chairs, Modern Chairs, Design Chairs, Eames Chairs, Cheapugghub Providence, Chairs Chairs Chairs
Mini Designer Chairs
Mini Chairs
Are these all Eames chairs? They should have won Nobel prizes for chair design. That's a thing right.
Furnish the retro modern dollhouse I picked up for $10 at a church garage sale. I was pretty proud of that find
Modern chairs
fun for a doll house!
cheapugghub provide cheap ugg boots cheap ugg boots cheap ugg boots
repurposed balancing blocks
Primary Colors, Balance Blocks, Gifts Ideas, Toys, Community Art, Standards Balance, Fortstandard, Games Pieces, Forts Standards
Compete or partner up with these stone-sized Balancing Blocks to build structures focusing on height, speed or style. Ten salvaged hardwood game pieces finished in non-toxic white or primary colors offer a vintage look through fun contemporary forms. $85
fortstandard
Fort Standard: Balancing Blocks - Thisispaper Magazine
Balancing Blocks, Color - Design Toys - Accessories
so smart
Sweet Houses, Ryuji Nakamura, Tiny Houses, Weights Loss Diet, Minis Houses, Healthy Weights, Houses Webcam, Web Cam, Paper Houses
paper mini house cam
Midget and giant, Ryuji Nakamura Japanese architect Ryuji Nakamura has made Midget and giant, a small house to set up in to the computer monitor´s web cam. A small living room with a chair and a table...
Teeny house webcam turns you into a giant: Mel Stampz: Wee Houses (124 links: templates, tutorials, etc.)
tiny house sits over your webcam so you look like a giant on your video calls
Pinned from
paperforest.blogspot.com
I'm trapped on a desert island and all I need is a jar of this and a wheel of Manchego.
Fruit, Fine Chee, Desert Islands, Chee Shops, Fifteen, Cheddar Chee, Cheese, Chee Partners, Jars
Quince for Cheese
Pinned from
finecheese.co.uk
brilliant!
Ideas, Corn Kernels, Braces, Food, Kitchens Gadgets, Products, Weights Loss, Kitchens Tools, Stainless Steel
Corn Kerneler Kitchen Tool With Stainless Steel Blades --- what a great idea!!
Corn Kerneler Kitchen Tool With Stainless Steel Blades #kitchen #gadgets
Corn Kerneler Kitchen Tool With Stainless Steel Blades - for fresh corn for salsa, casseroles, etc (or for your kids with braces)
Pinned from
princesspinkygirl.com
Lollila - Relax
Gifts Ideas, Smell 46, Nummies Smell, Awesome Stuff
nummy smells ($46)
Pinned from
lollialife.com