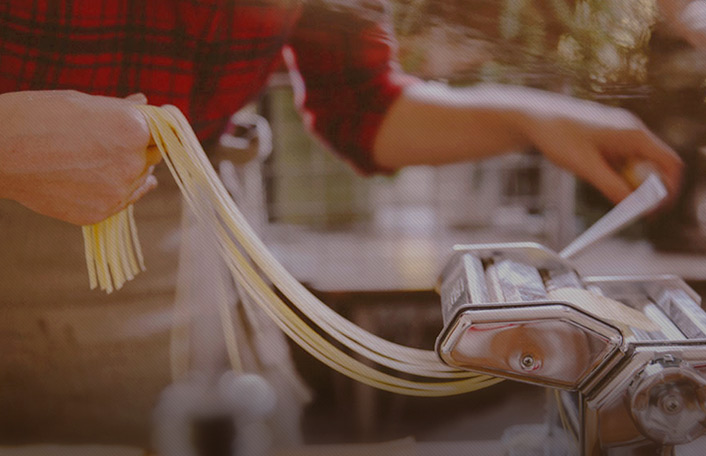 Welcome to Pinterest!
Join Pinterest to find all the things that inspire you.
50+
billion Pins
to explore
15
seconds to
sign up (free!)
looks so good. perfect capresse.
Basil Leaves, Tomatoes Mozzarella, Balsamic Vinegar, Caprese Salad, Olives Oils, Grape Tomatoes, Cherries Tomatoes, Fresh Mozzarella, Tomatoes Basil
Appetizers ~ Tomato Basil Mozarella Bites: *20 Grape or Cherry Tomatoes *20 fresh Basil Leaves *20 small balls fresh Mozzarella Cheese (often labeled Bocconcini) Salt and Pepper to taste 1/2 cup Balsamic Vinegar 1/4 cup Extra Virgin Olive Oil 20 toothpicks Directions: Using a toothpick, spear a piece of basil, a tomato, a mozzarella ball, & other end of basil. Repeat. On a serving dish, sprinkle with salt and pepper. Mix the vinegar and oil together in a small bowl to serve as a dipping sauce.
Caprese Salad on a pick! Sis makes something like this... slice of mozzarella, a slice of tomato and a basil leaf in a stack drizzled with balsamic dressing. Will try this: fresh mozzarella "pearls", grape tomatoes, basil leaves, extra virgin olive oil and balsamic vinegar on skewers.
Apps, and we're not talking iPhone either. Try these cute little Caprese Salad appetizers made with Basil leaves (or Spinach leaves?), Grape Tomatoes, Mozzarella, Olive Oil and Balsamic Vinegar. #recipes #appetizers #food
Skinny Baked Mozzarella Sticks: healthy(er) and delicious!!
Baking Cheese Sticks, Fun Recipe, Baking Mozzarella Sticks, String Cheese, Healthy Recipe, Skinny Mozzarella, Mozz Sticks, Skinny Baking, Finger Food
Skinny baked mozzarella sticks: plus this site has tons of great healthy recipes!
Fun recipes
Skinny Baked Cheese Sticks Weight Watchers Points Plus- 2 pts using Sargento part-skim, low-sodium light string cheese.
skinny baked mozzarella sticks- love me some mozz sticks
SkinnySkinny Baked Mozzarella Sticks Skinny Baked Mozzarella Sticks Part-skim mozzarella sticks coated with crispy seasoned breadcrumbs and baked until hot and golden. Serve them with my quick marinara sauceand you have yourself an appetizer everyone will love. Hot mozzarella sticks, I can't think of a more popular finger food with both kids and adults alike! I mean, what's not to like? Baking them as opposed to frying and using part skim cheese doesn't effect how good these are. The cheese still melts, see for yourself! Of course, you'll want to serve them hot right out of the oven, because like any cheese, as the cool they harden. It actually took me several attempts to get these perfect. I played around with different brands of light string cheese to see which yielded the best results. The winner was Sargento part-skim, low-sodium. Although it's not the cheese with the least amount of fat compared to some other brands, it had the best flavor and wasn't as salty as I found some brands to be. These are freezer friendly, in fact these MUST be frozen before you bake them or you will have one big cheesy mess in your oven! The good news is you can bread them all ahead of time then place them on tray with wax paper and freeze them until you are ready to bake. Make the marinara saucea day ahead as well. Happy Superbowl Sunday!! Skinny Baked Mozzarella Sticks Skinnytaste.com Servings:12 • Serving Size:2 pieces • Old Points: 1 pts • Points+: 2 pts* Calories:86.8* • Fat: 4.8 g • Protein:7.4 g • Carb:3.5 g • Fiber: 0.2 g • Sugar:0.2 Sodium:168.6 Ingredients: 12 sticks part-skim, reduced sodium mozzarella string cheese (Sargento) 1 large egg, beaten 2 tbsp flour 5 tbsp Italian seasoned breadcrumbs 5 tbsp panko crumbs 2 tsp parmesan cheese 1 tbsp dried parsley olive oil cooking spray (I used my misto) Directions: Cutcheese in half to give you 24 pieces. Placecheese in the freezer until cheese is frozen. In small bowl, whiskthe egg. Placethe flour on another small dish. In separate bowl, combinebread crumbs, panko, parmesan cheese and dried parsley. Dipthe frozen sticks in flour, shaking off excess, then into the egg, then coat with the crumbs. Repeat this process with the remaining cheese placing them on a tray with wax paper. Place cheese back into the freezer until ready to bake (this is a must or they will melt before the crumbs get golden). When ready to bake preheatoven to 400° F. Linea baking sheet with aluminum foil and lightly spraywith oil. Place frozen cheese sticks on baking sheet. Spraythe tops of the mozzarella sticks with a little more oil and bakein the bottom third of your oven until crisp, about 4 to 5 minutes. Turnand bakean additional 4 - 5 minutes watching them closely so they don't melt. Makes 24 pieces. baked mozzarella sticks
Skinny Baked Mozzarella Sticks #appetizer #superbowl #fingerfood #baked #skinny #mozzarella #mozzarellasticks #cheesestick
Squash in your garden? Make... Summer Vegetable Dish (zucchini, tomato, potato, summer squash, onion, garlic, olive oil, shredded cheese)
Vegetables Tian, Summer Veggies, Olive Oils, Baking Veggies, Zucchini Tomatoes, Summer Squashes, Potato, Summer Vegetables Baking, Vegetarian Recipes
Summer Vegetable Bake: zucchini, tomato, potato, summer squash, onion, garlic, olive oil, shredded cheese. 30 min. covered, 10 - 15 uncovered with cheese. 350
Summer Vegetable Tian - zucchini, tomato, potato, summer squash, onion, garlic, olive oil, shredded cheese. 30 min. covered, 10 - 15 uncovered with cheese. 350. Perfect summer veggies!
baked veggies & cheese (zucchini, tomato, potato, summer squash, onion, garlic, olive oil, shredded cheese)
Vegetarian Recipes~ Summer Vegetable Tian Bake
Pancakes made in muffin tins. Now that's a beautiful breakfast.
Cupcake Rosa-Choqu, Minis German Pancakes, Eggs, Brunch Idea, Minis Dog Qu, Cups, Muffins Tins, Christmas Mornings, Berries
pancakes made in muffin/cupcake tins. Only fill the tin 1/2 full and it will create the crater when it bakes. Great brunch idea! Mini German Pancakes 1 cup milk 6 eggs 1 cup flour 1/2 tsp. salt 1 tsp. vanilla 1 tsp. orange zest (optional) 1/4 cup butter, melted Preheat oven to 400 degrees F. Blend first six ingredients (milk thru orange zest) in a blender.  Be careful to see that any flour clumps get well-blended. Blend in butter a little at a time in order to temper the eggs. Grease muffin tins well and distribute batter evenly between 24 tins (I did more like 18. Gimme Some Oven's tins were slightly less than half-full.  I used a 1/4 cup measuring cup and filled it almost full.) Bake for 15 minutes, or until puffy and golden on top. Served with your favorite toppings.  (Mine was a dusting of powdered sugar and triple berry sauce.  I have other suggestions up top)
Mini German Pancakes. So easy! 1 cup milk, 6 eggs, 1 cup flour, 1/2 tsp. salt, 1 tsp. vanilla, 1/4 cup butter, melted. Preheat oven to 400 degrees. Blend first five ingredients in a blender. Be sure to smooth out any flour lumps. -Blend in butter a little at a time. -Grease muffin tins well and fill slightly less than half-full. -Bake for 15 minutes, or until puffy and golden on top. The crater will form on its own. -Add your favorite toppings. Perfect for christmas morning!
Homemade naan is something everyone needs in their life.... gonna make whole wheat though!
Budget Byte, Naan Breads, Naan Recipe, Breads Recipe, Fun Recipe, Super Easy, Cheap Recipe, Indian Food, Homemade Naan
Homemade naan bread. Recipe is super easy and cheap.
Homemade naan recipe is super easy and cheap. Indian food
Homemade Naan Bread- Budget Bytes
Homemade Naan - super easy and cheap recipe
Weight Watcher Recipes – Pizza Pasta Casserole 6 points/serving
More Item, Point Pizza, Pizza Pasta Casseroles, Casseroles Recipe, Pizza Casseroles, Pizza Pies, Weights Watchers Recipe, Savory Recipe, Weight Watchers Recipes
Weight Watcher Recipes - 6 points Pizza Pasta Casserole
Weight Watcher Recipes – Pizza Pasta Casserole Recipe Main Dishes with turkey sausage, onion, garlic, italian seasoning, olive oil, pasta sauce, rotini pasta, cook and drain, reduced fat mozzarella, pepperoni turkei
Weight Watcher Recipes – Pizza Pasta Casserole 9 points plus if making 8 servings.
pizza pie
Pizza Casserole- Weight Watchers Recipe
Salt + Vinegar roasted potato slices.
Potatoes Chips, Potatoes Slices, Broil Fingerl, Vinegar Roasted, Vinegar Potatoes, Olives Oils, Roasted Potatoes, Fingerl Potatoes, Vinegar Broil
Salt + vinegar roasted potato slices. If you like salt and vinegar potato chips you should like these. This is my kind of potato :)
Salt + Vinegar roasted potato slices. Salt and Vinegar Broiled Fingerling Potatoes Adapted from Martha Stewart Living, June, 2009. Cooked in 2 cups of vinegar, the potatoes taste very tangy (which some people love). For a milder version, try one cup white or malt vinegar and one cup water. -serves 4- Ingredients 1 pound fingerling potatoes, sliced lengthwise to 1/4-inch thickness* 2 cups white or malt vinegar Extra virgin olive oil Kosher Salt Pepper Method 1. In a small pot, combine the potato slices and vinegar. Bring to a boil, then lower the heat and simmer until fork-tender, about 8 minutes. Let cool in liquid for 30 minutes. Then drain well and pat potatoes dry with paper towels. 2. Preheat the broiler with a rack about 6 inches below the heat source. Dump the potato slices onto a sheet pan, sprinkle very generously with olive oil, salt and pepper, and toss to coat. Arrange the potato slices in a single layer. Broil until lightly browned on top, about 7 minutes. Then flip the slices and broil until the underside is lightly browned, about 5 minutes more. Serve warm. *Please be careful with your own fingerlings when slicing. The potatoes can be a little slippery.