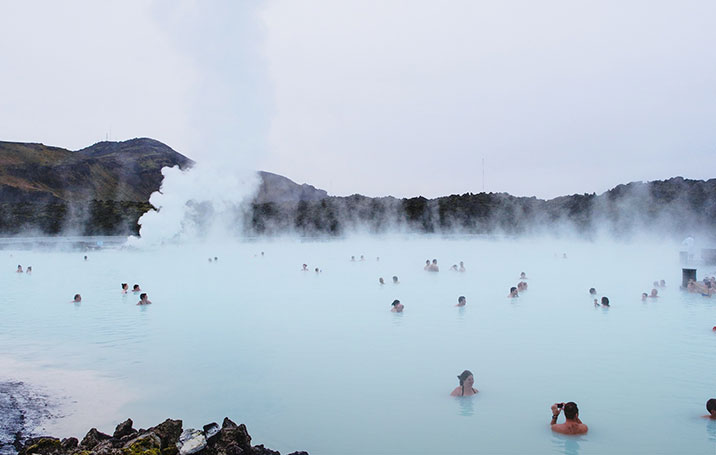 They used Pinterest to find new places to visit
Join Pinterest to find (and save!) all the things that inspire you.
50+
billion Pins
to explore
15
seconds to
sign up (free!)
Eclipse solar
Force Perspective, Solareclip, Engagement Photo, Moon Rings, Wedding Rings, Solar Eclip, Rings Of Fire, Marriage Propo, Engagement Rings
possible engagement photo??
Vintage Diamond Engagement Ring, Victorian Style Diamond Ring, 18k Gold Platinum Wedding Ring Size US 5.75. $428.00, via Etsy.
Forced Perspective Photography - Soooo Cool Moon Ring
Engagement ring of fire.
Gran Cañón de Yarlung
Himalaya Mountain, Natural Resources, Originals Of Tsangpo Rivers, Water Reservation, Tibet China, China Landscape, Middle, Beautiful Things, Grand Canyon
Hydropowerstation featured in the ResourceNation.com Natural Resources Collection
Yarlung Tsangpo River The Yarlung Tsangpo River is one of the most important rivers in China, with water reserves that rank second in China. It originates from the middle section of the northern slope of the Himalaya Mountain with an elevation of more than 6,000 meters and make an unparalleled unique U-turn around the mountain of Namjfgbarwa, before finally reaching Baxike in Medong County, and creating the famous Yarlung Tsangpo Grand Canyon.
Pinned from
travel-china.net
by Miles Morgan
Pine Forests, Buckets Lists, Winter, Trav'Lin Lights, Miles Morgan, Aurora Borealis, Northern Lights, Beautiful Landscapes, Landscapes Photography
Pics of winter in Sweden and Norway that include the Northern Lights. I want to go there now!
Aurora Borealis pictured over a pine forest near Kiruna, Sweden
The northern lights and beautiful landscapes in Sweden and Norway - Amateur photographer Miles Morgan travelled to pine forests near Kiruna, Sweden, to capture shots of the northern lights.
20 Breathtaking Examples of Winter Landscape Photography | DeMilked
Northern Lights - Ultimate bucket list.
Pinned from
puertopixel.com
Las Lajas Cathedral, Colombia
Southamerica, Real Life, South America, Las Laja, Of The, Castle, Laslaja, Shrine, Fairies Tales
Architecture Castles & Palaces | Rosamaria G Frangini || Santuario de las Lajas, Basilica Church, was built in a Gothic Revival style inside the Canyon of the Guaitara River located in Colombia, South America. by joshua royal
Santuario De LasLajas, Columbia.
santuario de las lajas, Colombia real life castle!
Santuario de las Lajas, Colombia. This is where fairy tales come from....
Just wow! Absolutely amazing. Santuario de las Lajas, Basilica Church was built in a Gothic Revival style inside the Canyon of the Guaitara River located in Colombia, #SouthAmerica, by Joshua Royal
Pinned from
fuckyeahgothiccathedrals.tumblr.com
El Vaticano
Vatican City, Vatican Aerial, Squares, Favorite Places, Mothers Daughters, Rome Italy, Cities Rome, Christian Cts, Vatican Cities
vatican aerial picture - Buscar con Google
VIDEO & ARTICLE: Who is the ANTICHRIST Today? - Bible Antichrist. Originally pinned by: Carole Trese Swanson (2/11/2014) Videos: Christian (CTS)
Vatican City, Rome, Italy Been there!
St. Peter's Square Vatican
been - The Vatican (Mother Daughter Trip 1997)
Coliseum
Photos, Coliseum, Spaces, Favorite Places, Rome Italy, Beautiful, Album, B B Marketing, Tuo Beds
The Coliseum
Rome, Italy
Come Ottenere Più Visibilità Per il Tuo Bed & Breakfast Con Le Foto
Pinned from
plus.google.com
Por Piriya Wongkongkathep
Books, Tulip Fields, Museums, Sunsets, Holland, Art Prints, Landscape Photography, Flowers, Pink Tulip
Field of tulips, Holland.
deviantART Shop Framed Wall Art Prints & Canvas | Photography | Animals, Plants & Nature | Tunnel View Sunrise by artist *porbital
Tulip field with a sunset, now that's the way to end the day:)
Pink Tulip Field
flower rows in the sunset
Pinned from
plus.google.com
Charlie Chaplin by Edward Steichen.
4 4 12 Charli Chaplin, Vanities Fair, Photographers Charlie, Edward Steichen Chaplin, October 1926, Photography Boards, Products, Photography Charlie Chaplin, Tops Hats
Top Hat
Edward Steichen photographed Charlie Chaplin for the October 1926 issue of Vanity Fair.
Photography Board, Created by - Online Social Gigs *Buy. Sell. Grow. Increase Your Social Reach www.onlinesocialgigs.com
Pinned from
onekingslane.com
Guau!
Esmar Abdul, Favorite Places, Beautiful Places, Popular Photo, Gorgeous Photography, Wonder View, 500Px Com Photo, Beautiful Pictures, Photo Composition
Sampan by Esmar Abdul
Tren
Istanbul Turkey, Winter Scene, Favorite Places, Murat Akan, Snow, Muratakan, Travel, Rain, Photography
Perfect Day In Taksim, İstanbul (rain or shine). Plan or post your own perfect day at the Peek travel website, or chat live with an expert. Travel guidebook-meets-hotel concierge.
#explore #photography
© muratakan - #turchia
Istanbul, Winter Scene
Istanbul, Turkey. Photo by Murat Akan. I love the whole idea of the East meets West thing. Somehow I never pictured it in the snow. Amazing!
Preciosa imágen del mar
The Mars, A Mars, Beautiful, Ocean, Storms, The Sea
ocean
A storm coming in at the beach
the sea.
Pinned from
lylaandblu.com