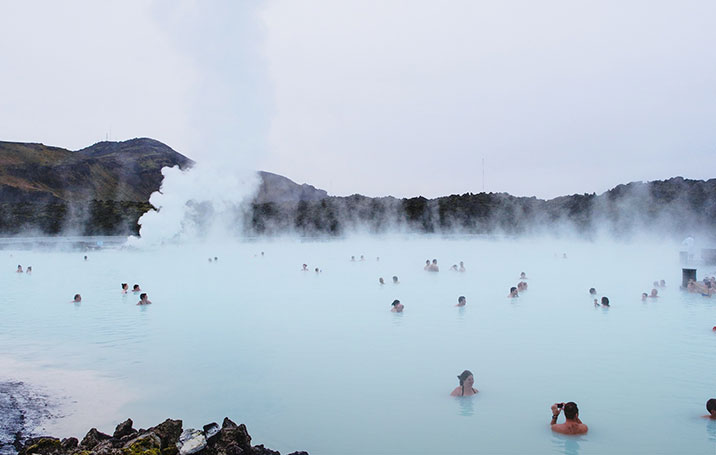 They used Pinterest to find new places to visit
Join Pinterest to find all the things that inspire you.
50+
billion Pins
to explore
15
seconds to
sign up (free!)
Back to
Favorite Places & Spaces
Favorite Places & Spaces
25 Coolest Midwest Vacation Spots
Coolest Midwest, Lakeside Vacations, Vacations Spots, Midwest Lakes, Families Vacations, Midwest Vacations, Lakes Vacations, Water Parks, Wisconsin Dell
Wisconsin Dells: Water Park Capital of the World
Whether youre searching for serenity or want to make a splash, we have the place for your perfect lakeside vacation in states such as Michigan, Wisconsin, Missouri, Ohio, Minnesota and Iowa.
Wisconsin Dells 25 Coolest Midwest Lake Vacation Spots | Midwest Living
Family Vacation - Wisconsin Dells
✯ Upper Tahquamenon Falls
Fall Ii, Fall Beautiful, Beautiful Natural, Upper Peninsula, Beautiful Places, Beautiful Fall, Art Prints, Upper Tahquamenon, Tahquamenon Fall
Upper Tahquamenon Falls II Photograph by Todd Bielby - Upper Tahquamenon Falls II Fine Art Prints and Posters for Sale
Upper Tahquamenon Falls via pinterest Absolutely beautiful falls especially in the fall
✯ Upper Tahquamenon Falls, Upper Peninsula, Michigan
Gitche Gumee Museum - Agate Show - Grand Marais, Michigan
Grand Marai
Grand Marais Lighthouse, Grand Marais Michigan - Located in Alger County at the outer end of the pier. The lighthouse is on private property so viewing is from the water only. The Grand Marais Historic Society operates the Lighthouse Keepers House and Museum.
Favorite Places, Lakes Lighthouses, Favorite Michigan, Range Lighthouse Grand, Michigan Lighthouses, Lighthouse Grand Marais, Lighthouses Keeper, Alger County, Range Lighthouses
Grand Marais Harbor Range Lighthouse
Yeahhhh...I wish
At The Beaches, Beaches Time, The Ocean, Costa Rica, Beaches Quotes, Life Mottos, Keepcalm, Keep Calm, Beaches Living
Costa rica
Keep calm and GO TO THE BEACH #quote
keep calm and go to the beach. Keep Calm and #KeepCalm
Another Keep Calm I can get down with! Beach living is the best!
Hate these "keep calm" thingies... but omg i miss the ocean so much :(
Keep calm and go at the beach wallpaper quote
Keep Calm and Go to the Beach .. life motto
keep calm- it's beach time!
Silver Springs, Florida
Silver Rivers, Rivers Cruises, Silver Spring, Ocala Florida, Bottoms Boats, Spring Florida, Theme Parks, Boats Riding, Glasses Bottoms
silver springs florida glass bottom boats | Silver Springs - River Cruises
Silver Springs Park in Ocala, Florida. Home of the glass bottom boat rides. Again, a very exciting and adventurous park for the tall and small! Looking forward to going back and with my little guy!
Silver Springs Nature Park is a 350-acre theme park, located at the headwaters of the Silver River, which is the largest artesian spring formation in the world
Silver Springs - Glass Bottom boats offer passengers an unparalleled view of underwater life in the 99.8% pure waters of the Silver River.
Mackinac Island, MI
Mackinac Islands Michigan, Bike, Mackinac Islands Lov, Interesting Places, Favorite Places Mackinac, Travel, Mackinac Cities, Charms Islands, Places Mackinac Islands
Hark back to the old days in Mackinac Island, Michigan where horse-carriages, bikes and walking are your only means of transportation. Cool!
Mackinac Island, MI A charming island refuge away from any motorized vehicles. The Grand Hotel, where Somewhere In Time was filmed. A great get-a-way!
The perfect place to forget all your worries, jump back into the past, travel by foot, bike, or horse, and enjoy the island mindset... <3 Mackinac Island, MI I could stay there forever.
Tahquamenon Falls
Tahquamenon Falls, Dyke, Dike, Fall Pictures, Nature, Autumn, Upper Peninsula Michigan, Desktop Wallpapers, Places
Waterfall, Autumn, Nature, Noise, River, Rust, Water, Waterfalls
Free 3D Desktop Wallpaper Screensavers | 3d Screensaver Nature
Tahquamenon Falls Pictures
Autumn - Tahquamenon Falls, Michigan Love this place!
Tahquamenon Falls Upper Peninsula, Michigan... One of my fave places
Niagara Falls
Buckets Lists, Niagra Case, Dyke, Dike, Niagara Falls, Shops Lists, Niagara Fall Canada, Long Exposure, Photo
Niagara Falls. On the bucket list
Niagara Falls, Canada. Would definitely go again! It's sooo beautiful. :)
shopping list
I want to learn how to do the long exposure water photos
Long Exposure Photography: 15 Stunning Examples Niagara Falls
Long Exposure #Photography Niagra Falls Beautiful !
Would love to go back
Bellagio Fountain, Vegas Hotels, Hotels Books, Favorite Places, Bellagio Water, Vegas Baby, Bellagio Las Vegas, Billy Jeans, Nv Mi Favorite
vegas hotels | Las Vegas, NV
Bellagio water show... Billie Jean
Vegas Baby!
Hotels booking for India and international Country.
The Bellagio Las Vegas, NV
Bellagio Fountains
I love fall.
Love Fall, Autumn Scene, Fall Sunsets, Autumn Leaves, Colors, Favorite Seasons, Trees, Natural, Photo
Fall Sunset I love fall!
All the beautiful tree leaf colors
My Favorite Season the smell of leaves and the crisp breeze. Love the colors
Perfect Autumn scene
Fall Colors | The sun sets on the Westonbirt Arboretum near Tetbury in Gloucestershire, England • photo: Gary King | #autumnsunset #fallcoulors #fallcolors
Wonderful autumnal sunset at the Westonbirt Arboretum near Tetbury in Gloucestershire, England • photo: Gary King #nature
The golden sun peeking thru autumn leaved trees