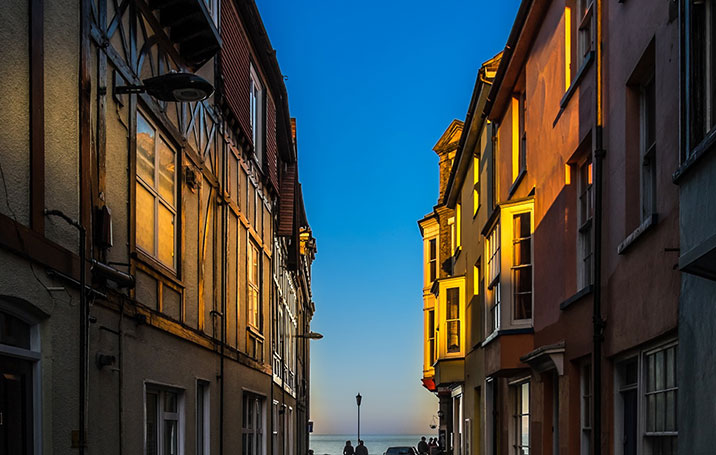 They used Pinterest to explore a new city
Join Pinterest to discover all the things that inspire you.
50+
billion Pins
to explore
15
seconds to
sign up (free!)
A black kitteh :)
Kitty Cat, Black Kitty, Chat Noir, Chatnoir, Black Kittens, Big Eye, Blackcat, Black Cat, Baby Cat
#chatnoir
I <3 black kitties! #kitty #cat #blackcat #adorable #cute
Big eyes on a tiny black kitten: I want a little black cat.
Black #cat #baby cat| http://cat388.blogspot.com
Le Chat Noir #blackcat
♥
Little Boxes, Amazons Boxes, Hold Hands, Cardboard Boxes, Little People, People Art, Happy Families, Photo, Art Attack
family.. STRANGE FAMILY BUT THEY ARE HOLDING HANDS AT LEAST LOL
Top 30 des superbes photos de Danbo, le petit robot en carton méchamment photogénique
" Little Boxes " Walk off the Earth <3
Singapore artist Anton Tang has managed to breathe life into tiny cardboard people. These little people are called Danboard and are cute and funny.
A happy family
Amazon Box Robot | Cute Amazon Box Robots
Mad Minerva 2.0: Disgustingly Cute: Tiny Cardboard Box People
Tiny Cardboard People Art
:]
Robots Nails, Nails Art Tutorials, Nails Art Ideas, Nails Design, Love Nails Art, Nails Ideas, Nails Art Design, Cool Nails, Nailart Design
Robot nail art!! Awesome.. and the user, TotallyCoolNails, has a ton of other amazing nail design videos!
Nail Art - Robot Nail Art Tutorial - Friday I'm In Love: Robot Love Nail Art - How To Video - #nailart
nail art design my totallycoolnails on youtube.
New Nail Art Ideas have been published on Wooden Bling http://blog.woodenbling.com/friday-im-in-love-robot-love-nail-art/. #nailart #nails #fingernails #Manicure #FashionAccessories #fashion #Fashionstyle #bling #swag
totally cool nail
aaahhh :D
Heart Nails, Penguins Nails, Nails Art, Nailart, Cute Nails, Cute Penguins, Penguin Nails, Makeup, Nails Designs
super cute nails
Penguin - Perfect for injecting some cuteness in this dreary polar vortex! Click for more nail ideas: http://www.rewards4mom.com/5-adorably-valentine-themed-nail-designs/ #nails #Valentine #hearts #nailart
Penguin Nail Designs | ahhh ! penguin nails !! | Nail Designs
Penguin heart nails
omg omg omg. Robots.
Teddy Bears, Little Girls, Idea, Doll, Crafty, Stuffed Robots, Baby, Kid, Diy Stuffed
DIY: Stuffed Robot. Cutest. Thing. Ever. crafty
DIY: Stuffed Robot. So precious!... Umm, This kind of confused me when I saw it. Would a little girl want a stuffed robot? Or is this for a little dude...would he want a stuffed anything? Somehow a teddy bear isn't enough for the 21st century baby.
DIY Stuffed Robot (fabric, projects, crafts, DIY, do it yourself, cute, toy, for kids, children, fun, creative, uses, use, ideas, inspiration, handmade, homemade)
DIY: Stuffed Robot. Who needs dolls & bears when u can have robots! :)
definitely need this one <:)
Owl Baby, Animal Hats, Penguins Hats, Crochet Hats Patterns, Beanie Hats, Crochet Patterns, Crochet Owl, Owl Hats, Crochet Penguins
Crochet owl hat debbiemann. Looks like a penguin hat. Yay.
Penguin Hat Pattern - Crochet Pattern Number 35 - Beanie and Earflap Pattern - Newborn to Adult - CROCHET HAT PATTERN. $2.99, via Etsy.
crochet penguin hat.. seen lots of owl hats, but never before this one!
Not really in to the animal hat thing but this is cute :)
Crochet Penguin Earflap Beanie Hat - no pattern, just picture for inspiration
hedgie!!
Cutest Baby, Cute Baby, Pet Hedgehogs, Hedgehogs Obsession, Africans Pygmy, Baby Animal, Baby Hedgehogs, Hedges Hog, Pygmy Hedgehogs
hedgehog hedgehog hedgehog! #obsessed
hedge hog ...i just really want one now. @Hannah Buning
African pygmy hedgehog want!! I've always wanted a pet hedgehog, and then I'd name it Prick
The name for a baby hedgehog is a #Baby Animals #cute baby Animals| http://baby-animals-957.blogspot.com
15 Cutest Baby Animals on the Planet - Grandparents.com Baby Hedgehog Pup
african pygmy hedgehog by Adam Foster | Codefor, via #Baby Animals #cute baby Animals