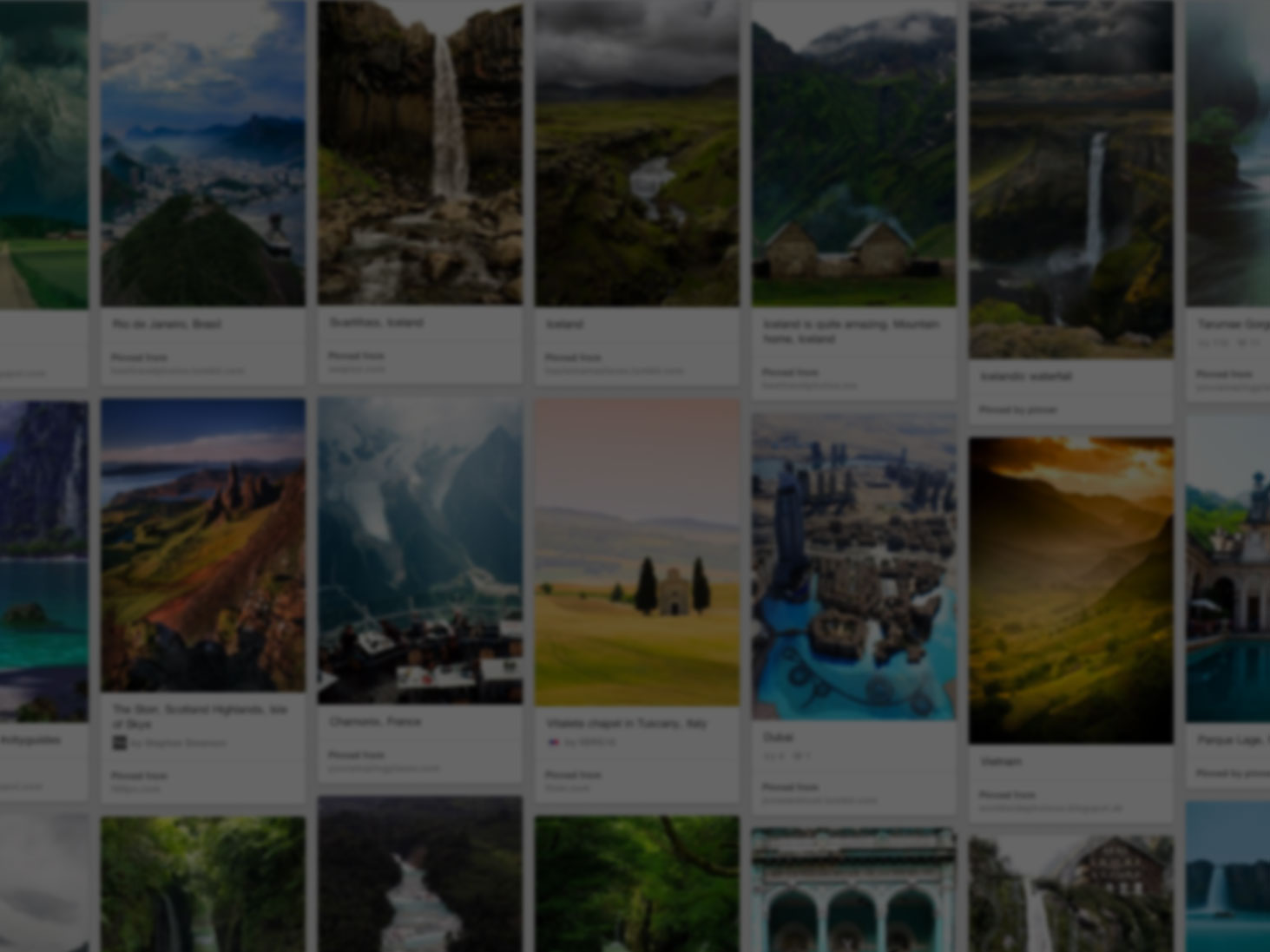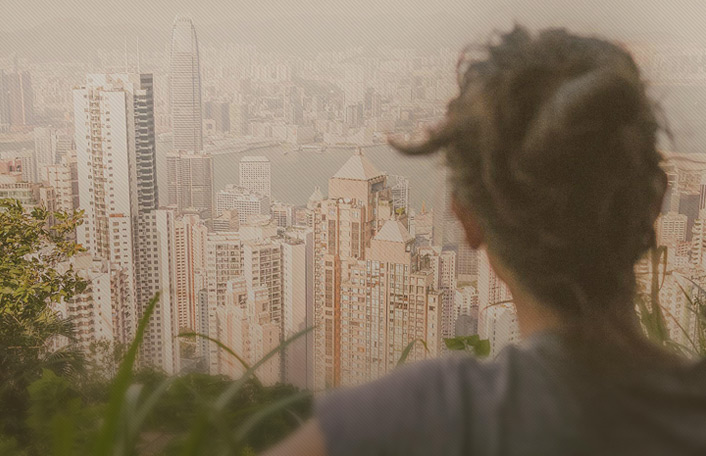 They used Pinterest to plan a dream trip
Join Pinterest to find all the things that inspire you.
50+
billion Pins
to explore
15
seconds to
sign up (free!)
Vintage Movie Posters | mice and birds: favorite things: classic movie posters
Old Movie Posters, Favorite Things, Classic Movie Posters Vintage, Vintage Classic Movie, Vintage Movie Posters, Classic Movies, Classic Film, Favorite Movie, Gone With The Wind
Vintage Movie Poster of a Classic Film.
Gone with the Wind - I would love to go back and watch the filming of this classic movie.
My favorite movie of all time.
OLD movie posters | mice and birds: favorite things: classic movie posters
The Big Chill.
Music, Film, Movie Posters, Soundtrack, Great Movie, Favorite Movies, Chill 1983, Watches, Big Chill
One of my favorite movies. "The Big Chill" ~ Tom Berenger, Glenn Close 1983. Captured the feel of a generation.
THE BIG CHILL (1983) movie poster
The Big Chill. the soundtrack alone is worth the watch :)
The Big Chill - This 1983 classic is about a group of baby boomer college friends who reunite briefly, after 15 years, due to the suicide of a friend. The film examines their lives and choices-regrets and failures. It's a great movie with one of the best soundtracks ever: http://youtu.be/O19k-YtwXTg - Trailer
The Karate Kid!
Good Movies, Martial Art, Kids 1984, 80S Movies, Favorite Movie, Kid Movies, The Originals, Family Movies, The Karate Kids
Good movie
The Karate Kid. The original and still the greatest!
The Karate Kid (1984)
I like of the Karate Kid movies.
Good family movie.
The Karate Kid - classic...his favorite movie
The famous action/drama film "The Karate Kid" came out in 1984. The film follows a handyman/ martial arts master who agrees to teach a bullied boy karate but also teaches hi that there is more to martial art than strictly fighting. This movie was immensely respected by the teen population during the decade of the 1980's.
Miracle on 34th Street (1947)
Christmas Movies, Classic Movie, Miracle, Holiday Movie, Favorite Movie, The Originals, Natalie Wood, 34Th Street, The Holiday
Miracle on 34th Street. Maureen O'Hara, Natalie Wood. Great Christmas movie that is worth watching annually!
Christmas Movie: "Miracle on 34th Street" 1947(My favorite movie ever!!)
Miracle on 34th Street A lovely, classic story about a six-year-old girl, Susan (Natalie Wood), who has doubts about the existence of Santa Claus & a department store Santa who attempts to convince Susan and her mother that he's the real deal. This version features the original 1947 black and white version as well as its colorized counterpart and bonus features. 96 mins. Not rated. Ages 6 and up. Amazon $9.49 1 of, "Top 25 best holiday movies for kids and their families." Parenting.com
Miracle on 34th Street - a classic movie to watch during the holidays.. #MagicalHoliday #indigo
its complicated
Movie Posters, Alec Baldwin, Great Movie, It Complicated, Steve Martin, Funny Movie, So Funny, Favorite Movie, Meryl Streep
Great movie. Love Meryl Streep!
It's complicated, 2009 Meryl Streep, Alec Baldwin and Steve Martin
It's Complicated - I like Meryl Streep, but frankly, I was disappointed in the movie. Everyone I talked to said it was such a funny movie. I think I laughed ONCE ... Oh well ...
IT'S COMPLICATED (2009) My favorite movie- When attending their son's college graduation, a couple reignite the spark in their relationship...but the complicated fact is they're divorced and he's remarried.
Its Complicated. It was so funny. Love Meryl Streep.
Comedy Movie Posters | It's Complicated' Movie Poster
JAWS
At The Beaches, Classic Movie, Movie Theater, Steven Spielberg, The Ocean, Boats, Book, Sharks Week, Favorite Movie
Classic movies AND books
Dun dun, dun dun, dun dun.... Join us for Jaws on the lawn August 2nd at 7pm. All part of Shark Week at the South Carolina Aquarium!
Jaws 1975. oh god, and when the head fell out from under the boat -- everyone in the movie theater SCREAMED!!!!
"we're gonna need a bigger boat" one of my favorite movie quotes
JAWS . . . it took me WEEKS before I was able to swim in the ocean again after reading this book.
JAWS Directed by -Steven Spielberg| Based on -Peter Benchleys novel with the same name| After a shark attack on July the 1st Mr. Brody, a policeman, closed the Beach of Amity. When the shark attcked another person Mr. Brody and two others are chasing the shark. One of the men dies, but Mr.Brody killed the shark. | A fantastic horror movie with an awesome soundtrack. There are also 3 other parts of "Jaws".| 5 stars of 5
JAWS . . . we all went to see it at the beach that it. Then didn't get in the ocean!.
White Christmas
Christmas Time, Bing Crosby, Classic Movie, Favorite Christmas, White Christmas, Christmas 1954, Christmas Movie, Holidays Movie, Favorite Movie
My all time favorite movie! white christmas 1954 - Google Search
One of the best Christmas movies! <3 White Christmas (1954) starring Bing Crosby, Rosemary Clooney, Danny Kaye, and Vera-Ellen.
White Christmas; my favorite Christmas movie.
White Christmas - my favorite Christmas time classic!
White Christmas: favorite holiday movie ever
white christmas movie | Classic Movies White Christmas