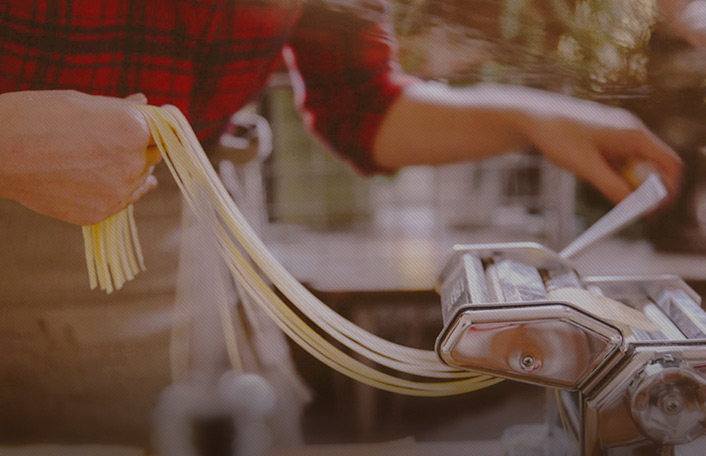 Discover and save recipes to try on Pinterest!
Join Pinterest to find all the things that inspire you.
50+
billion Pins
to explore
15
seconds to
sign up (free!)
sliding screen doors
Barn Doors, French Doors, Sliding Screens, Barns Doors, Screendoors, Back Porches, Screens Doors, Screen Doors, Sliding Doors
sliding screen doors w barn door type sliders. Yes! Perfect for French doors in my bedroom leading to patio
sliding screen doors for back porch french doors
So good! - Sliding screen doors.LOVE | CHECK OUT MORE PORCH AND SCREEN DOOR IDEAS AT DECOPINS.COM | #porch #porches #screendoor #screendoors #outside #exterior #homedecor #porching
sliding screen doors.. I love screened doors and sliding doors, back porch idea
Once a door!
Ideas, Repurposed Doors, Salvaged Doors, Floors Length Mirror, Doors Frames, Old Doors, Doors Mirror, Door Frames, Vintage Doors
Buy cheap floor length mirror and glue to a door frame. Love many of this sites other repurposing ideas. #door #mirror #diy #shabbychic
Glue a cheap floor-length mirror to an old door frame. Plus lots of other cool salvaged door ideas.
Buy cheap floor length mirror and glue to a door frame. Great repurposed door ideas on this site!!
Buy a cheap floor length mirror and glue it to a vintage door frame -- such a great idea! It's reminding me of all of the old doors my fiancee and I saw at a hardware resale store

from flickr
Repurposing a crib into a desk. Awesome!
Offices Desks, Old Cribs, Baby Cots, Baby Beds, Crafts Tables, Changing Tables, Offices Storage, Home Offices, Baby Cribs
recycling a baby cot … into a desk
desk out of old changing table or crib
Make a Home Office Desk from an Old Crib
Turn a Crib into a Grown-Up Desk! Adelynn's old crib = my craft table
Baby Crib to Craft Table by Anja K
Hardware from vintage broaches
Decor, Jewelry Cabinets, Vintage Jewellery, Vintage Brooches, Cabinets Hardware, Cabinets Knobs, Vintage Broach, Diy, Vintage Jewelry
@Kristen George Create custom door hardware by #upcycling Vintage Broaches! #diy #craftwars
Vintage Jewellery Cabinet Hardware
Re-purpose Vintage Broaches for cabinet knobs
Create custom door hardware by #upcycling Vintage Brooches! #diy #craftwars
vintage jewelry cabinet hardware, home decor, repurposing upcycling
Reuse an old tree to make a log pathway in your garden.
Trees Trunks, Idea, Walkways, Old Trees, Logs, Gardens Paths, Step Stones, Trees Stumps, Gardens Pathways
Reuse an old tree to make a log pathway in your garden. LOVE THIS!!! Best idea I have saw for a walkway!
tree trunk segments instead of stepping stones. Garden pathway idea I would love at my house one day
Garden Path- this would be a good way to create a path in the newly cleared woods, and it wouldn't cost a thing but our time and labor!. We could use the pile of uncut logs to create the 'stepping stones'. (from 35 Creative Backyard Designs Adding Interest to Landscaping Ideas)
Use an old tree stump to make a garden path. Such a cute idea for a nice walkway
Reuse an old tree to make a log pathway in your garden! Such a great idea. I have A LOT of tree trunks waiting to be used
Genius? We think so!
Crafts Ideas, Vintage Suitcases, Old Suitca, Diy Crafts, Crafts Organizations, Crafts Storage, Craft Storage, Storage Ideas, Crafts Supplies
organize craft supplies in a vintage suitcase
Unique Vintage Craft Ideas | ... Crafty With Your Cleaning! DIY Craft Storage Ideas | Oh My! Handmade
Vintage Suitcase ~ Turned DIY Craft Organizer!
Creative Craft Ideas | creative craft storage vintage suitcase
amazing uses for old pallets
Yard, Wooden Pallets, Pallets Garden, Gardens, Pallets Ideas, Diy, Old Pallets, Pallets Projects, Pallets Decks
Pallet deck with garden. I LOVE all of the pallet ideas.
Wooden pallet patio! Easy way to create a gathering space. Cover with a sisal rug. #DIY #yard
pallet decks | DIY Wooden Pallet Projects – 25 Fun Project Ideas
Old pallet #garden design #garden design ideas #garden designs #garden decorating #garden design| http://garden-design-478-aniya.blogspot.com
Pallet Deck for your Garden or Porch. 45 Pallet Projects DIY | 101 Pallets
re-purpose an old rake to keep smaller garden tools at the ready
Gardens Ideas, Gardens Rake, Tools Storage, Recycled Garden, Rustic Charm, Tools Organizations, Gardens Tools, Cute Ideas, Small Gardens
RUSTIC CHARM When decorating your outdoor haven, don't overlook the toolshed. The rustic charm of hand tools takes center stage in this eye-catching storage rack crafted from the head of an old garden rake.
Cute idea for garden tools! Elsewhere: Recycled Garden Tool Organization | A Gardener's Notebook
Gardening tools storage rack: old garden rake! Cute idea
Garden ideas - Like this hanging small garden tools from an upside down rake. Clever!
Old Garden Rake as a Hanger for Small Garden Tools
definitely going to try this one.
Spices Storage, Decor Ideas, Silver Trays, Spices Racks, Mod Vintage, Serving Trays, Clever Ideas, Vintage Life, Icebox
My Cottage at ModVintageLife.com / spice storage
Mod Vintage Life: Silver for Thanksgiving
Silver Serving Tray wall mounted in Kitchen.......resourceful.
clever idea silver serving dish/warmer
How pretty and clever! Old silver tray holders for a spice rack!
puzzle globes as gift packaging
Gifts Ideas, Gift Ideas, Puzzles Globes, Gifts Wraps, Cards Boxes, Note Cards, Special Gifts, Gifts Packaging, Gifts Boxes
unusual approach to presenting a special gift or making any gift special
puzzle globes as gift packaging...would be a great graduation gift idea
puzzle as gift box, how cool!
puzzle globe as gift packaging.
puzzle globes as card box at the reception
LOVE this!
Cat Beds, Dogs Beds, Ideas, Tv Cabinets, Tv Consoles, Doggies Beds, Pet Beds, Dog Beds, Dogs Houses
If it's a really old TV, it could have a future life as a dog bed. cutest idea for a pet bed!
what a neat idea for a dog bed, use an old TV cabinet...
Turned an old TV into a dog bed. Could be a good idea for a cat bed too, or a cute way to hide the litter box with a little curtain!
DIY TV Console into Dog Bed - I LOVE this idea! Molly would live in there!
this dog bed rocks best D.I.Y. Doggy Bed yet:)
TV Dog house; "retro tv console turned dog bed! step-by-step tutorial on the linked site! I don't have a dog, but sooo cool."
Nice, laddle as candleholder
Kitchens, Ladl Candles, Old Silverware, Decor Ideas, Shabby Chic, Cute Ideas, Candles Holders, Silver Spoons, Wall Sconces
Ladle candle holder wall sconce
Ladle Candle Holder, very cute idea
Silver spoon soup ladle pinned on wood as a candle holder. Kitchen.
Creative DIY Home Ideas | Shabby chic - ladle candle holder
Ladle Candle Holder -- wouldn't a pair of these be perfect as candle sconces hung on either side of the kitchen window?!
Ladle Candle Holder - fun way of repurposing old silverware
DIY Home Decorating Ideas | old ladle candle holder #diy #handmade #home #decorations #reuse #recycle
Re-purpose An Antique Globe As A Centerpiece Bowl
Projects, Crafts Ideas, Decor Bowls, Fruit Bowls, Globes Bowls, Maps Decor, World Globes, Centerpieces, Vintage Globes
world globes - Because they make great centerpiece fruit or potpourri holders.
20 different craft ideas using globes.
Globe upcycled into decorative bowl
Love this idea of taking a vintage globe and turning it into a funky fruit bowl or centerpiece
Globe "Bowl" -- Upcycling Projects Photo 12
MAPS!!! Globe Bowl | Table Centerpiece | Seasonal Decor | DIY Art | World Map Decor | Home Design