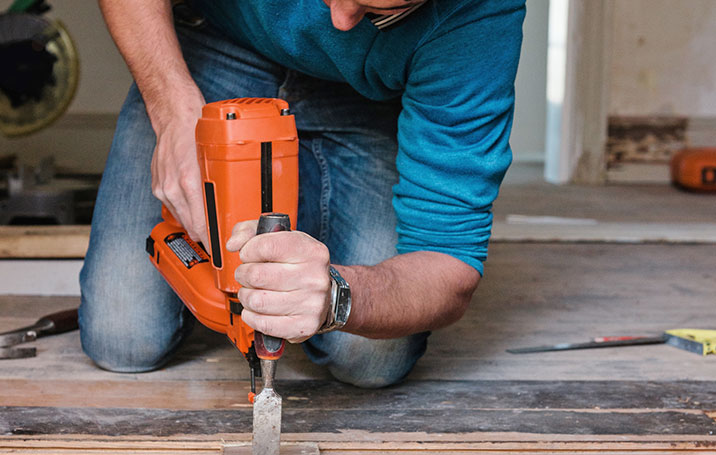 He used Pinterest to redo his floors
Join Pinterest to find all the things that inspire you.
50+
billion Pins
to explore
15
seconds to
sign up (free!)
Back to
what not to do...
what not to do...
oh my!
Christmas Gifts Ideas, Gift Ideas, Toilets Paper, White Elephants, White Elephant Gift, Elephants Gifts, Merry Christmas, Gag Gifts, Toilet Paper
Great White Elephant gift idea. Money is scarce and times are hard. So I'm giving you this instead of a card. Something to use, something to share, so bottoms up, just cause we care. Merry Christmas! Great gag gift!
Great white elephant gift!!! Cute Toilet Paper Christmas Gift idea. Money is scarce and times are hard. So I'm giving you this instead of a card. Something to use, something to share, so bottoms up, just cause we care. Merry Christmas
chalk hair
Hair Colors, Beautiful, Hairchalk, Hair Style, Soft Pastel, Pastel Hair, Hair Chalk, Chalk Pastel, Colors Hair
I WILL HAIRCHALK.
CHALK IT UP photos: Kristin Ess, post designed by Kristin Ess Last week, we were shooting Lauren's collection for Kohl's and at the end of the day, we got our hands on some colorful soft chalks. How can a girl resist when there are pinks + purples involved?? Lauren's pink cotton candy bun was pretty cute! As you may know, hair chalking has been around for a little while now and it's a great way to temporarily add color to your locks. Above you see that chalk can create a very similar look to dye without commitment. But… with every action comes a reaction. There are several things you need to know about chalking your hair. Below are some tips + tricks along with some very important advice for before and after… Twist the hair as you chalk. The texture from twisting makes the chalk release more pigment. Always brush the excess powder out after chalking each piece. If you're blonde or you have blonde tips, DO NOT wet your hair before chalking. I will stain if you do because adding water to pure pigment creates a real dye. If you're okay with the staining for several washes then go for it! If you're looking to do color for the day, do not add water at any time. If your hair color is anything darker than blonde and you don't have blonde tips, you'll NEED the water. Doubling the pigment is what will help the colors to show up on darker hair. Mist a little water on the strand with a spray bottle, then chalk it up! It won't stain darker hair the same way it will on lighter hair. Red heads– try it without water and if it's just not showing up, add a little water. It just depends on how light or dark your red is. Use only "soft pastels". THESE are our all time faves. Senellier brand pastels have the brightest and most intense pay off we've ever seen… and we've tried a lot. They're nearly $4 per piece at Blick, which seems a little expensive, but so is hair color– and hair color removal. Regular chalk doesn't work the same. It's harder to transfer and getting it to stick to your hair can be virtually impossible. Soft chalk pastels can be found at any major art store. Just don't get "soft chalk" pastels confused for oil pastels. If you're confused, ask a sales person. Removing oil pastels would be a nightmare, not to mention, they'd feel very sticky. Try doing 2 colors on one strand! Really fun and looks tie-dyed! Always wear a robe or cape and lay something down on the floor to catch the chalk dust that falls off. This stuff gets EVERYWHERE! It will get on your clothes during the day, so try and wear something close to the color you're sporting. Doing updos with chalked hair is ideal because you won't get as much on your outfit. Before you shower, brush with a soft, natural hair brush get out as much pigment as you possibly can! It should come off almost all the way with brushing. Don't chalk your hair too often. At the end of the day, you're using powder pigment on the ends of your hair and that can suck up a lot of natural moisture that you need in the ends of your hair. Shampoo your hair with a clarifying shampoo after chalking. Soft chalk pastels use "gum arabic" as a binder. It's a very very small amount and totally natural, but it's made from a tree sap so it's really important to get it all out. Conditioning treatment is a MUST after you wash out your chalk. Replenish the moisture that may get sucked out with chalking. The best part about chalking is styling it. Try a FISHTAIL BRAID or a FUN BUN or a BALLERINA BUN.
Chalk Pastel Hair Color
Chalked hair post by kristin ess photos: brooklynblonde.com, h&m;, pinterest and ASOS Let's talk about the eternally classic BLAZER!! The possibilities for hair styles are endless when you're sporting a blazer. READ MORE… hair FASHION FRIDAY photos: Elie Saab post by Kristin Ess Have you ever purchased a dress that's so beautifully busy that you just had to have it? Maybe it was the serious sparkle that caught your eye, or maybe those epic embellishments reached out and grabbed you. We're not talking about a dress with a couple flowers here and there. We're talking about a dress that's so fabulously detailed that it will probably take center stage while hair & makeup happily take supporting roles. When you look at the pictures above from the Elie Saab Spring/Summer 2012 show in Paris, we see that simplicity shines in their beauty department. The minimal makeup and the perfectly polished pony allow these dresses to say everything. If there's one thing we can learn here, it's that sometimes less really is more. There is nothing wrong with showing some restraint when you're wearing something so stunning. hair YOU ASKED FOR IT… photos + post by Kristin Ess So many emails have come in asking how I did the braid on Lauren's hair for her last Chelsea Lately appearance. I recently recreated that braid and took a couple photos so you could see it up close. Here's the very simple secret to this braid: In a regular braid there are 3 strands. For this look, all you do is braid one of those strands beforehand and loosen it up with your fingers, then braid as usual. This creates extra texture + breaks up the mundane pattern of a regular braid. Watch this video to see how it looks as the pieces loosen up and naturally fall out of the braid:
Color Hair with Chalk Pastels
#hair #chalk #pastel #pretty #beauty #color
I think this is how the reverse mullet came to be...
Bobs Hairstyles, Spikey Hairstyles, Hair Cut, Kate Gosselin, Hairstyles 2013, Hair Style, Ponytail Hairstyles, Hairstyles Reflection, Hairstyles 2012
Ponytail Hairstyles 2012: Spiky Bob Hairstyle
spiky bob hairstyles for women | Spiky Bob Hairstyles 2013 - the sexiest Spiky Bob Hairstyles and ...
Short Spikey Hairstyles for Women | Beautiful Hair Styles: Spiky Bob Hairstyle
Kate Gosselin says her spiky bob hairstyle reflects her feisty personality.
another
Revere Mullets, Image Search, Mullets Hairstyles, Yahoo Image
reverse mullet
Revere Mullets, Www Mulletmad Com, Reverse Mullets, Mullets Fans, Walmart Sponsor
Walmart Sponsored Makeover: Not...