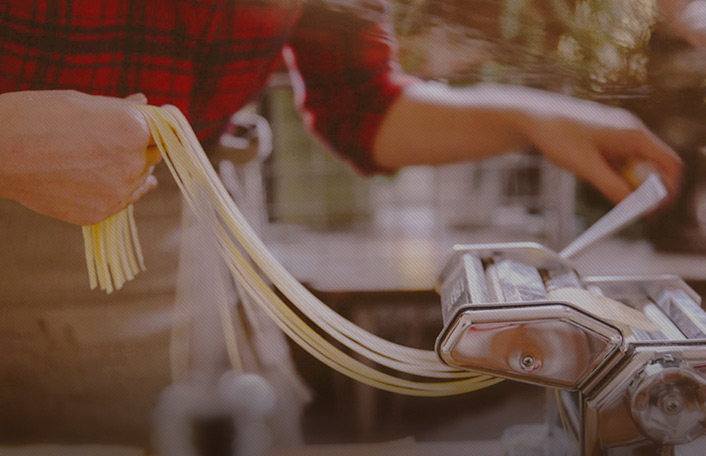 She used Pinterest to roll her first pasta
Join Pinterest to find (and save!) all the things that inspire you.
50+
billion Pins
to explore
15
seconds to
sign up (free!)
Vintage 1980s Goody Barrettes
Goodies, 80S, Little Girls, Childhood Memories, Hair Barrett, Memories Lane, 90S, Kids, Plastic Barrett
Plastic barrettes by Goody~ I wore these all the time as a little girl!
very cool, I had these very same hair barrettes as a kid :) Vintage 1980s Goody Barrettes
Back Down Memory Lane
I think every little girl had these Not even 80s I remember these as a kid
taking me back to childhood memories...
Goody Snap Tight Kiddie Barrettes. #childhood #90s #memories #hair #accessories
Half up hair
Hair Ideas, Hair Tutorials, Medium Length, French Twists, Half Up, Shorts Hair, Cute Hair, Hair Style, Shoulder Length Hair
Super cute hair tutorials for shoulder length hair.
// Half French Twist - always looking for cute hair ideas with short hair.
Half up tutorial. She has lots of great short hair styles
hair, hair styles, hair tutorials, hair ideas, wedding hair, pretty hair, cute hair
lots of cute hair style instructions for medium length hair
:)
French Braids, Long Hair Style, Hair Tutorials, Bridesmaid Hair, Hair Twists, Hairstyle, Side Braids, Ponies Tail, Twists Braids
hair #Twist Braid
Long hair styles: twisted french braid
bohemian "twist" - just did this! looks super cute. can do it with dry or wet hair and you can do a pony tail or a bun in the back or twist 'em together and pin it to resemble a roll. and it really is easy - took me 5mins tops - and i'm hair tutorial impaired
Twist braid to the side and pony tail wrap round to create a curly side hair-do:) -bridesmaid hair
Twist braid to the side and pony tail wrap round to create a curly side hair-do:) #hairstyle
Side Braided Low Pony Tail
♥
Braids Hairstyles, Hair Ideas, Summer Hair, Cute Ideas, Long Hair, Hair Style, Fishtail Braids, Yarns Braids, Colors Hair
Summer hair idea! Fun and colorful yarn in a fishtail braid
Tied-in String Fishtail Braid #Hairstyles
Colorful Hair Ideas!
Cute idea yarn braided into fishtail braid!
Fishtail braid with yarn. great idea for long hair
This is almost the exact same fishtail braid as before....but, with a twist. Yarn, yeah you heard me, this hair style features yarn. I actually Love this look. I loved it from when I first saw it. This is how to stand out, in a positive way of coarse. The best part.....Its customize-able, you pick the yarn, but personally I like the colors they used. I just want everybody to have fun and enjoy this:)
Heat olive oil and honey to boil. cool then comb through your hair. this is supposed to help your hair grow faster and make it super smooth.
Homemade Hot, Hair Growing Faster, Oil Treatments, Olives Oil, Heat Olives, The Heat, Oil Hair Treatments, Hot Oil, Super Smooth
homemade hot oil treatment: Heat olive oil and honey to boil. cool then comb through your hair to help your hair grow faster and make it super smooth. Need to try this!!
Homemade Hot Oil Hair Treatment. Once a week: Heat olive oil (or coconut or avocado oil) and honey to boil. Cool, then comb through your hair. This is supposed to help your hair grow faster and make it super smooth. Also helps with dry winter hair.
Homemade hot oil treatment - this is supposed to help your hair grow faster. 1. Combine the olive oil and honey in a saucepan and heat the mixture over high heat until it boils. 2.Take the saucepan away from the heat and allow the mixture to cool down. Stir the olive oil and honey so they're well blended. 3. Put the honey and olive oil mix onto your hair. Comb it through for best results. Wrap your hair in a towel or put it up in a plastic shower cap and leave the treatment on for between 15 ...
cool hair piece
bridal hair accessories
Very cute prom hair style
Wedding hairstyle | Bridal hair | understated glamour, perfect with amour eternel wedding dress | www.amoureternel.co.uk
Bridal hair styles
Beautiful wedding hairstyle. #weddings #hair #bridalhair
bridesmaid hair idea
Hair Ideas, Bridesmaid Hair, Hair Pieces, Prom Hair, Bridal Hair, Hair Style, Bridalhair, Hair Accessories, Wedding Hairstyles
Curls
Hair Ideas, Little Girls, It Work, Hair Types, Bantu Knot, Hair Natural, Hair Style, Curly Hair, Girls Hair
Bantu Knots = Curly Hair Idea for the girls hair!
How to Create Bantu Knots & Bantu Knot-Outs Posted by perfectlocks on Friday, September 3, 2010 · 5 Comments  Looking for a way to get lustrous curls from your straight locks? Searching for a simple, efficient way to tame your kinky or curly hair into larger, softer waves? Well, one hairstyle offers the perfect solution to both hair styling dilemmas. Long regarded solely as an African of African-American hair style, Bantu knots or Zulu knots are actually great for any and everybody. One of the few ways to do your hair that works with all four hair types, Bantu knots and Bantu knot-outs can help smooth out and define curlier tresses, or add a bit more curly anarchy to straighter ones, too. Here's how to create this truly versatile style: Steps 1-3: Thoroughly wash, condition, and detangle hair. Make sure to get the scalp particularly clean, as much of it will be exposed, and the last thing you want is for product buildup to leave you scratching your head and ruining your style. A leave-in conditioner will help protect tresses and keep flyaways in check while you detangle your hair to prep for styling. Step 4: Part damp hair into sections, using a comb. Creating precise parts is a crucial component of having great Bantu knots. Use the end of a rattail comb for best results and divide hair into small, medium, or large sections, depending on the length of your hair and the ultimate style you want. Use smaller sections for shorter hair—as tiny as ½-inch wide or smaller, for the shortest locks—and larger ones for longer hair, up to 3 or 4 inches across. If you intend to take down your knots for a Bantu knot-out later, consider the texture you want to achieve: To get wavy hair for a looser, free-flowing effect, use fewer, medium-sized to large knots (about 1 ½ to 3 inches across). If you want to get curly hair or more curl definition, create smaller knots, and more of them (again, the length of your hair will determine the size, but 1 to 2 inches will likely work). Many people like to make creative patterns when sporting Bantu knots. You may choose to divide hair into interlocked triangles, diamonds, or squares. Just make sure to be consistent around your whole head, and have fun with it. Step 5: Using gel, setting lotion, or pomade for control, "screw" hair into a taut rope. Some stylists prefer to two-strand twist hair first, but this simpler method saves time and works just as well. Simply work holding product into the hair one section at a time, and, starting at the roots, twist each section between your fingers as if you were turning a doorknob. Work your way down the hair shaft, keeping tension fairly high, until you are holding the very end of the section away from your head, like a rope. Jada Pinkett-Smith sporting Bantu Knots Step 6: Coil the twisted length around itself and secure in place. By far the trickiest part of the procedure—yet so easy! Still working one section at a time, give the "rope" you've just created a few extra turns; the hair should start to coil in on itself like a spring. After a few turns, you'll have a nice base coil around which to wrap the rest of the twisted hair. Do so, and make sure to wrap each layer closer to your head than the previous one, bringing the ends of your hair closest to your scalp. (On longer hair, this will create a sort of "pyramid" or funnel shape, while shorter locks will have a rosebud or baguette look to the knots.) Why do this? Leaving the ends—which are most prone to unraveling—closer to the scalp makes it easier to secure the knot, either by tucking the ends underneath, using hair pins, or covering with elastic ponytail holders. (Tip: The first method will probably work best with curlier or kinkier hair types, while straight-hair girls should probably use hair pins or covered bands.) Step 7: Repeat steps 5 and 6 on each section until all of hair is knotted. As this is a wet set hairstyle, feel free to mist hair with water from a spray bottle if it starts to dry during the process. Step 8: For a knot-out, remove pins or elastics, un-tuck ends, and reverse the process. Wait a few hours, until hair is dry, or a few days, after sporting your knots for a little while. You may sit under a hair dryer, by air drying is probably best, to avoid frizzies. Do NOT blow-dry knots. A Bantu-knot out Once hair is completely dry, carefully unwrap each knot, leaving coils of curled–yet still twisted together–hair hanging free. Next, work a bit of light pomade, styling mousse, or even leave-in conditioner over tresses and loosen the twists, either by combing with a wide-toothed comb or by finger-combing. Try not to over-do this step, as too much handling will likely reduce your curls to a frizzy mess. Either way you choose to go, knots or a knot-out, the final step is to mist hair with a bit of hairspray, spritz, or oil sheen—whatever works for you—and head out the door to turn heads with your brand-new, gorgeous style. Cover hair with a satin bonnet or wrap at night, and the style should last for 1 or 2 weeks, perhaps even longer, if you cleanse the scalp with an astringent like witch hazel every 3 or 4 days. And, if you sport your knots before rocking your knot-out, you get two styles in one. Who knew that one style could do so much for so many? Now, you do! Take care of yourselves, PerfectLocks Related Posts: How to Rock Bantu Knots, a Natural and Gorgeous Hair Style You Can't Miss Hairstyle Ideas for Type 4 Kinky Curly Hair Master the Flat Twist in 4 Easy Steps 6 Essential Tips for Detangling Natural Black Hair Cool Out: 10 Low to No Heat Hairstyling Methods Filed under Curly Hairstyles, Do it Yourself Hairstyles, Fun Hairstyles, Hairstyles Tagged with
how to curl your hair naturally with bantu knots...a great tutorial for all hair types. I love that little girls have the softest hair, and I don't want to mess it up with a ton of products or heat. Wonder if it works on grownups...
how to curl your hair naturally with bantu knots...a great tutorial for all hair types. I love that little girls have the softest hair, and I don't want to mess it up with a ton of products or heat. This will be good to know when trying to control my future kids curly hair
How to curl your hair naturally with bantu knots...a great tutorial for all hair types. Sweet little girl hair.
hairdos
Hair Ideas, Romantic Hair, Prom Hairstyles, Formal Hairstyles, Hair Style, Hairstyles Ideas, Wedding Hairstyles, Side Buns, Bridesmaid Hairstyles
Various updo wedding formal hairstyle pins romantic hair prom bridesmaids bridal style jewel short hair romantic swept side bun twist curl
prom hairstyles!
Wedding day hair styles
Hair idea
Possible updos for my wedding! Hairstyles ideas for wedding http://pinterest.net-pin.info/
bridesmaid hairstyles.
Let's see if I can do this...
Braids Hairstyles, Fish Tail, Fishtail French Braids, Makeup, Long Hair, French Fishtail, Beautiful, Fishtail Braids, Hair Style
How to do a fishtail french braid #beauty
French Fishtail Braid.
braids for long hair styles fishtail braid b4 the ponytail
beautiful fish tail style
DIY fishtail french braid hairstyle tips