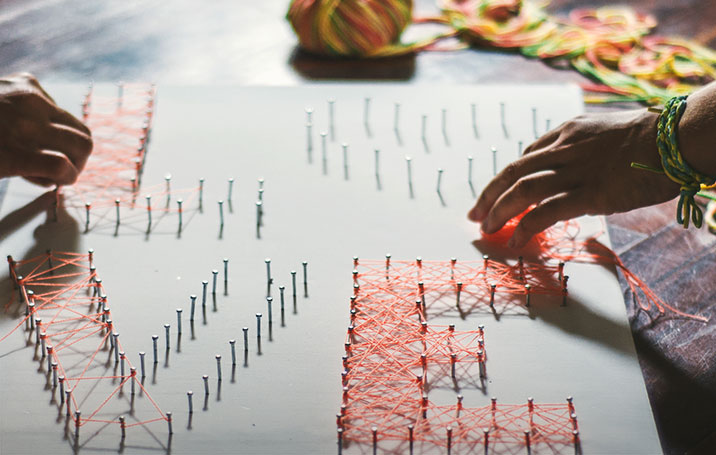 They used Pinterest to find new ways to DIY
Join Pinterest to discover all the things that inspire you.
50+
billion Pins
to explore
15
seconds to
sign up (free!)
Products I Love
Cool stuff I own, or would like to own...
---
The Timeline of a Visionary and a Creative Genius
Internet Site, Job Timeline, Website, Job 19552011, Apple, Web Site, Stevejob, Steve Jobs, Creative Genius
Steve Jobs - a timeline of a visionary and creative genius... #SteveJobs #Apple #Tech
Steve Jobs Timeline #infografia #infographic #apple #iphone #ipad #ipod #mac #macbook #macpro #imac #macos #macosx #stevejobs
Computer Case
Computers Towers, Steampunk Fashion, Geek Stuff, Cases Mod, Steampunk Computers, Custom Computers, Dieselpunk Computers, Pc Cases, Computers Cases
RUSSIAN DIESEL PUNK COMPUTER CASE MOD
`."Dieselpunk Computing Tower."
Cool Steampunk computer case
PC case straight from a WWII radio hut... #steampunk #fashion #gadgets #inventions
Awesome custom computer case, industrial factory style
Apple iPad 1 & 2 Retro Logo Decal Sticker. $4.99, via Etsy.
Mac Logos, Retro Logos, Logos Decals
Apple iPad 1 & 2 Retro Logo Decal Sticker by stickitskins on Etsy, $4.99
Old Mac logo
Enterprise
Geek, Pizza Cutters, Stars Trek Enterprise, Enterpri Pizza, Gifts Ideas, Star Trek Enterprise, Startrek, Enterprise Pizza, Trek Pizza
Think Geek Star Trek Enterprise Pizza Cutter Boldly go where no pizza has gone before with Think Geek's Star Trek Pizza Cutter. The classic Matt Jeffries's design of the USS Enterprise is uniquely suited to become the only pizza cutter you need on the final frontier. With its saucer cutter made of laser-etched stainless steel and a zinc-chromium alloy secondary hull and warp nacelles for you to grip, this pizza cutter is the only logical thing to use.
Unique Gift Idea - Star Trek Enterprise Pizza Cutter
#AnimeAllstars ~ #StarTrekEnterprise NCC-1701 Pizza Cutter. Go where no pizza has gone before! Nifty gift for the Trekkie pizza lover! Star Trek fans must slice their pizza in style. This metal pizza cutter in the form of the famous #NCC-1701Enterprise ship from #StarTrek: The Original Series features a laser-etched stainless-steel blade with a solid zinc-alloy, chromium-plated body. The Enterprise Pizza Cutter measures approximately 9 3/4-inches long x 5-inches tall x 2 3/4-inches wide.
iMac G4
Ipad ケース, Mac Cases, Ipad Cases, Cases Mod, Oldschool, Mac Retro, Apples Products, Ipad Luxo, Cool Ideas
iPad Luxo
Oldschool
cool idea
Mac-o-lanterns
Old Schools, Cool Things, Mac O' Lanterns, Halloween Crafts, Old Computers, Crafts Projects, Pumpkin Faces, Things To Make, Creative Things
mac o lanterns photo
Cool Things To Make With Your Old Computer
Top Halloween Craft Projects and DIY
Some old school awesomeness - Mac-o-lanterns!
Have an old computer? Don't throw it away, visit the following link and it will show you how to make cool and really creative things with your old computer! http://www.squidoo.com/makeoldcomputer

by louisrulz
another great Steve Jobs quote
This Man, Words Of Wisdom, Remember This, Stevejobs, Quote, Well Said, Steve Job, Wise Words, True Stories
Steve Jobs... what a man. Well said.
Steve Jobs. True Story
so many great quotes from this man.
Steve Jobs. Remember this.
Steve Jobs lives on through his words of wisdom!
Wise words! @ZAMboost AmPurity Nutraceuticals!! Give your body a fighting chance! Much more than JUST Vitamin C!! Check us out at www.zamboost.com! #SteveJobs #quotes #LoveWhatYouDo #DontSettle
Steve Jobs. Wise and creative. #quotes #inspiration #SteveJobs #career