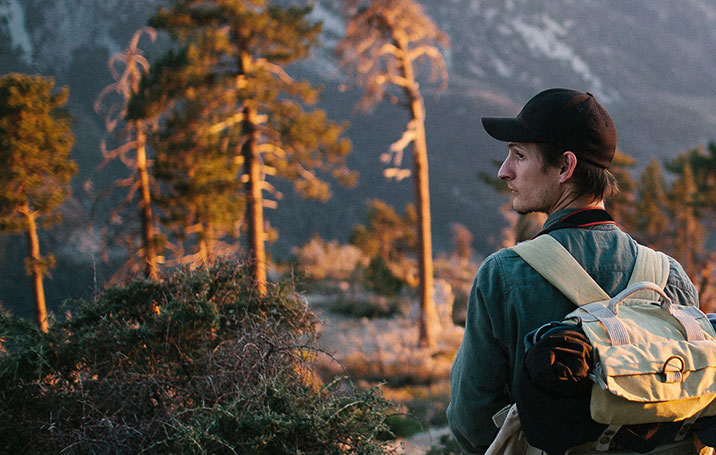 He used Pinterest to explore new campsites
Join Pinterest to find all the things that inspire you.
50+
billion Pins
to explore
15
seconds to
sign up (free!)
Succulent Christmas Tree
Xmas Trees, Succulents Trees Christmas, Succulents Christmas Trees, Succulent Gardens, Holidays Trees Succulents, Cactus Christmas Trees, Decor Holidays Xmas, Succulents Christmas Decor, Succulents Holidays
Xmas tree
This beautiful succulent holiday tree stands approximately 10 inches tall and is approximately 6 inches in diameter at the base. It comes
Succulent Christmas tree.
Cuddle destination!
Balconies Diy, Date Night, Balconies Ideas, Cozy Patio, Cozy Rooftops, Perfect Date, Rooftops Balconies, Romantic Rooftops, Balconies Spots
cozy rooftop perfect date
Romantic Rooftop.
cozy patio #lights
Perfect date night
rooftop/ balcony hang out place
Love love love this balcony idea.
I ditched conventional cleaning products a long time ago. If only I had known how toxic they were when I was pregnant with my first.  I remember having a fight with my husband about how it was ok t...
Thieves Oil, Healthy Families, Hands Sanitizer, Essentialoils, Essential Oils, Medicine Cabinets, Living Essential, Young Living Oil, Essential Oil Blend
For the skeptics out there! Thieves Essential Oil Blend vs Staph. Powerful results in a petri dish! Young Living natural medicine cabinet. SO TRUE! You don't need anything other than these! Prevention is the best medicine! Anybody interested in purchasing the oils or learning more https://www.youngliving.com/signup/?isoCountryCode=CAsponsorid=1835522enrollerid=1835522
Still having trouble believing in the power of essential oils? Just thinking they are another fad, a silly little hoax? Take a look at this amazing streak plate of staph and Young Living Essential Oils! Mind blowing! Order your Young Living supplies at wholesale pricing (24% off!) at FB Page: Young Living Essential Oils With Sherri, like to order? Visit https://www.youngliving.com/signup/?site=US&sponsorid=1691153&enrollerid=1691153 #staph #youngliving #essentialoils
Have you heard of thieves oil? Check this out! It killed staph better than hand sanitizer! I'm stocking up on this Young Living oil and slathering my family with it this winter!
Young Living Essential Oils experiment shows that Thieves oil inhibits germ growth better than traditional hand sanitizer.
For the skeptics out there! Thieves Young Living Essential Oil Blend vs Staph. Powerful results in a petri dish!
green, farm fresh inspiration, country neutrals....thinking our bedroom in this color.
Green Painted Room, Country Color, Color Palettes, Green Bedroom, Guest Bedroom Color Scheme, Living Room, Colors Palettes, Master Bedrooms, Country Kitchen Color
Color palette for master bedroom
green, farm fresh inspiration, country kitchen colors
green, farm fresh inspiration, country colors
Love love this color palette! green, farm fresh inspiration, country neutrals....thinking our dining room or living room
green bedroom paint ideas

by Design Wotcha! http://designwotcha.com/
Love. Cabin Cozy Warm Wood
Woodstov, Wood Burning Stove, Idea, Living Rooms, Places, House, Logs Cabins, Cozy Cabins, Wood Stove
I want a log cabin mountain house with a wood burning stove!
I like the idea of having a very cozy, bed/couch next to the fire place in a tiny house... Multi-functional and comfy!
cozy cabin woodstove
Log cabin interior with wood stove and day bed
cozy cabin living room!
high shelf.....love log cabin / with pot belly stove Good idea if no heat present during winter.... (We cooked on our stove and heated our house & water for showers/cleaning, one winter when we were w/o electricity for 9 days.)
Home #luxury house design #home design ideas #living room design #modern house design
relax under the pergola...
Gardens Ideas, Gardens Porches, Pergolas, Outdoor Rooms, Outdoor Living Spaces, Plants, Gardens Patio, Outdoor Spaces, Window Boxes
Outdoor living space under a pergola with sitting area, surrounded by greenery, on a wooden deck. Perfect!
12 Beautiful Home Gardens. I love the one w the hidden couch the chandelier hanging from pergola. Must do in my hidden garden! See more garden ideas at: http://www.pinterest.com/homedsgnideas/garden-home-design-ideas/
Pergola covered patio - 12 Beautiful Home Gardens That Totally Outshine Our Window Box Planters (PHOTOS)
Garden Porch
Garden patios. Love the pergola, soft sunlight, and comfy seating area. Very dreamy.
Outdoor Space under a pergola. Sitting area, surrounded by greenery, on a wooden deck. Love this. My back yard gets beating California sun, so this would never work without planting a bunch of trees, then the leaves would be an issue with the pool. But I love it! #Californialiving
Outdoor seating area with pergola: hedges to create a room, vines on pergola, shade trees to anchor outdoor room
Here's a great way to keep your herbs not just alive, but thriving. Little Projectiles created these self-irrigating planters, which are totally DIY-able
Kitchens Window, Gardens Ideas, Indoor Herbs, Self Water, Herbs Gardens, Wine Bottle, Glasses Bottle, Glasses Planters, Mason Jars
Self Water Glass Planters from Wine Bottles & Mason Jars
self watering glass bottle planters, Cool DIY Indoor Herb Garden Ideas, http://hative.com/cool-diy-indoor-herb-garden-ideas/,
canister labels
Printable Labels, Canisters Labels, Jars Labels, Labels Printable Canisters, Kitchens Labels Printable, Free Printable, Kitchens Prints, Diy Projects, Kitchens Canisters Diy Decals
Printable canister Labels for your DIY projects
Kitchen prints
kitchen canister labels - free printable labels
more jar labels
.
Wall Colors, Bathroom Design, Lights Fixtures, Modern Bathroom, Paintings Colors, Bathroom Ideas, Master Bath, Rugs, Design Bathroom
alabaster light fixture for master bath
Love the floors, rug, wall color combo plus trim
Hardwood Floors In Bathroom Design. Small rug instead of bath mats - classy.
Farmhouse master bathroom with blue gray paint color and light gray bathroom ceiling paired with white tongue and groove bathroom walls. Two-leg lucite base marble top washstand with vintage glass shelf and wood rectangular bathroom mirror. Seagrass bathroom basket tucked under bathroom console and Perisan rug in bathroom. White freestanding tub with polished nickel floor-mount tub filler and alabaster bathroom pendant chandelier.
Mix and Chic: An old bohemian villa in Bergshamra!
Dining Rooms, Kitchens Shelves, Open Shelves, Built In, Bohemian Villas, Colors Kitchens, Rooms Dividers, Kitchens Cabinets, Danishes Modern
DIY Kitchen cabinet. Nice way to separate the kitchen from dining room.
built in room dividers, maybe between kitchen and dining room?
Colorful kitchen.
kitchen shelves
danish modern open shelving room divider
Mix and Chic: An old bohemian villa in Bergshamra! - storage room divider of beautiful wood
Options for that space under the stairs! GENIUS.
Space Under Stairs, Staircase Storage, Stairs Storage, Stair Storage, Cool Ideas, House, Small Spaces, Stairs Ideas, Storage Ideas
cool ideas for under the stairs ideas for u andera
very clever staircase storage ideas
Small space, stair storage
Under stairs storage. Ideas for our new house!
Stair storage. Don't have stairs. But lots of cool ideas
Great use of wasted space, under stairs storage
Reading room!
Idea, Living Rooms, Plants Stands, Chairs, Color, Snakes Plants, Planters, House, Rugs
Inviting Living Room with plants, printed rugs, colors, soft throws, variety of shapes, and light
Living room #home design ideas #modern house design #living room design #home interior
house plant + there's that planter again! snake plant
planter, chair, hairpin legs, plants, vintage rug
plants, rugs, throws, windows - I want that plant stand and that eames rocking chair!
colorful accents on pale succulent base. instead of eames rocker, etc, use colorful urban-style chairs, sofa, rug

by d a b i t o