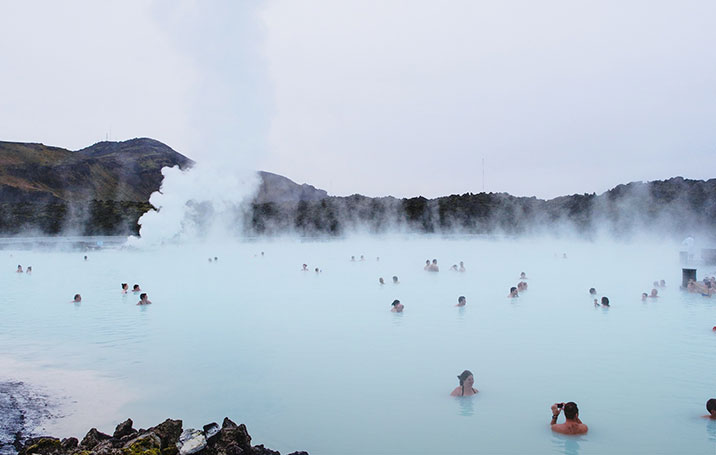 They used Pinterest to find new places to visit
Join Pinterest to discover all the things that inspire you.
50+
billion Pins
to explore
15
seconds to
sign up (free!)
Back to
10 things about me
10 things about me
Reading, books, lots of them = kindle. Favorite thing to do.
Worth Reading, Vintage Posters, Books Worth, Vintage Observed, Amazons Kindle, Reading Books, Vintage Modern, Vintage Ads, Vintage Style
vintage poster ads for modern products
amazon kindle vintage style advertisement
Worths reading:) Vintage modern poster ads
New technology, vintage ads: Vintage style poster advertising meets social networks and emerging technologies. I love this project by Lost at E Minor where illustrators created a series of vintage ads for Kindle, Facebook, Youtube and Segway. What I like in particular is the idea that it really feels like these products & services have been with us forever.
I am a dog person, this is my Pampered Poochie
Photos, Dogs Personalized, I'M, Blog Photo, I Am

by The Coastal Chick
I own this guitar. So far I can tune it. One day I will learn to play it.
Mi Guitarra, Music Instruments, Guitar Tabs, Plays Guitar, Guitarra Anoch, Learning Guitar, Guitar Httpbitlyiztri3, Acoustic Guitar, Brown Acoustic
Brown acoustic guitar
learn to play guitar
How to Read Guitar Tabs
Toqué mi guitarra anoche.
This was the nickname given to me by my 1st grade teacher. Please don't call me Kathy, it makes me stabby.
1St Grade
Pinned from
Uploaded by user
Favorite meal: banana & peanut butter sandwich (with big glass of milk).. yes I am like a 5 year old
Peanut Butter Bananas, Amazing Recipes, Healthy Snacks, Healthy Eating, Cinnamon Raisins Breads, Healthy Recipes, Peanut Butter Sandwiches, Bananas Sandwiches, Whole Wheat Breads
peanut butter banana sandwiches! yum :)
My favorite pre-workout snack. Try with PB2 and Ezekiel 4:9 Sprouted 100% Whole Grain Flourless Cinnamon Raisin Bread. A healthy snack!
heaven for my belly :) Love bananas peanut butter and thick whole wheat bread.
banana & peanut butter sandwich
Tennis is my favorite sport. I also wear sweatbands. Bonus, this song rocks.
Bands Tennis, Mood Boards, Boards 80S, 70S Tennis, 70 S Tennis, Pop Bands, Black Keys, Newish Bands, Movie Boards
on my radar...Denver based indie pop band Tennis
I love this newish band Tennis - produced by Patrick Carney of The Black Keys.

by NinadeXangai
Can you cartwheel? No, I cannot.
Photo Shoots Ideas, Photoshoot Ideas
Pinned from
Uploaded by user
I blog. This little blog is mine....
10 Things
I love me some great Typography!
Darth Vader, I Observed That The Agency, Types Posters, Typography Posters, Stars War, Graphics Design, Dark Side, Force, Starwars
Dark side of type ~ Star Wars ~ Typography
The Graphic Designer in my HAD to share this. Why didn't I ever think of something this amazing?
May the force of typography be with you - #type #poster #StarWars
May the force of Typography star wars series. Darth Vader
Star Wars Typography Poster: Darth Vader #typography
One day I want to get a small tattoo.. with the initials of my children.
Wedding Tattoo, Heart Fingers Tattoo, Rings Fingers, Cute Ideas, Heart Tattoo, Tattoo Patterns, A Tattoo, Wedding Rings, Rings Tattoo
Cute idea for a tattoo under a wedding ring. #tattoo patterns #tattoo design
Heart finger tattoo. Cute idea for the wedding #tattoo patterns #tattoo design| http://awesometattoopicslarue.blogspot.com
heart tattoo on ring finger :) If I ever actually got a tattoo, this is something I would do.

by lexa_sparham