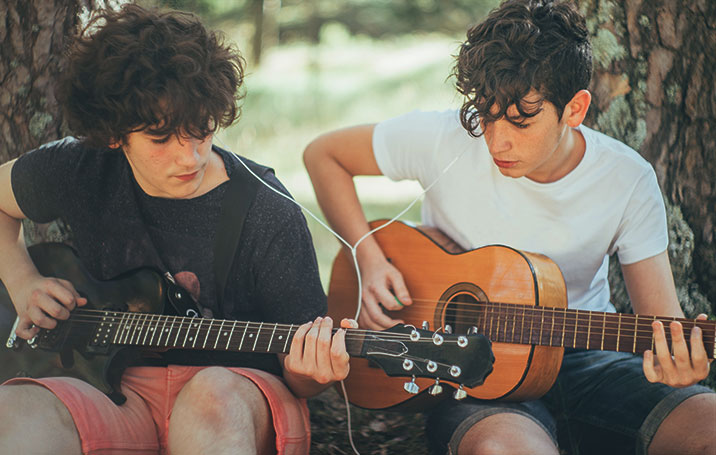 They used Pinterest to find new songs to learn
Join Pinterest to find all the things that inspire you.
50+
billion Pins
to explore
15
seconds to
sign up (free!)
33 great April Fool's day pranks :)
Idea, Food Colors, 33 Harmless, April Fools Pranks, April Fools Day, Food Coloring, Harmless Pranks, April Fools Jokes, Funny Pranks
April Fool's day harmless prank, put food coloring dye on someone's toothbrush. Imagine their reaction when they see their teeth and don't know what it is or if its permanent. Hahaha
I'm defiantly going to do some of these April Fools pranks. Awesome ideas! Food coloring onto tooth brush
APRIL FOOLS JOKE IDEAS will do with out food color ;)
Blue teeth/ numb mouth- put a small drop of food coloring in center of toothbrush. Make sure to use the same color as the bristles. ALSO, you could put some oragel numbing gel deep in the base of the bristles... one of my FAVE'S! Lady Create-a-lot: April Fool's Day- 33 HARMLESS, PESKY PRANKS
Funny Pranks! Simple and pretty good. Great for April's Fools Day. A list of thirty harmless pranks
50 People You Wish You Knew In Real Life... This literally killed me I was laughing so hard...
White People, Awkward Moments, Bus, Real Life, Long Flight, Funny Pictures, Funny Stuff, So Funny, Caramel Apples
50 People You Wish You Knew In Real Life... funny stuff!!
that awkward moment when...
White people, man.
FUNNY pictures :)
we all lived a similar situation.Brought to you by Cookies In Bloom and Hannah's Caramel Apples www.cookiesinbloom.com www.hannahscaramelapples.com
50 people you wish you knew in real life. so funny
and you thought your last bus ride was bad...
oh ow long flight lol
COOL!
Idea, Remember This, Happy Birthday, It Work, Songs Hye-Kyo, Plays, Birthday Songs, Happybirthday, Phones
Happy Birthday Song - play it "Sam" on phone keypad
Happy Birthday Song. omg must remember this!
Play happy birthday on your phone! What a great idea for l poo by distance happy birthday greetings.
How to "beep" the birthday song to someone using the keys on your phone. #happybirthday
Mike should do this shot for his prego portrait sessons!
Maternity Shots, Pregnancy Pictures, Maternity Pictures, Maternity Pics, Pregnancy Photo, Pregnancy Pics, So Funny, Photo Shoots, Maternity Photo
For some reason I never get why people do pregnancy pics, but this is awesome! Best pregnancy picture I've ever seen!!!
this is so funny! I hate maternity pictures, butt this is something i'd be willing to do.
Top Ten Best Maternity Photos - These people are amazingly creative and some are hilarious! I wish I was half as clever when I was expecting! I love these! ~~~~~~~ #maternity #pregnancy #pictures #photo #shoot #announcement #baby #mom #dad #best #adorable #funny #how #inspiration #expecting
OMG!!! Bahahaha! Best pregnancy photo shoot ever!!!
best maternity shot ever - I should have done this with Nathan. So funny.
Best maternity pic ever! omg so funny!

by martin prihoda