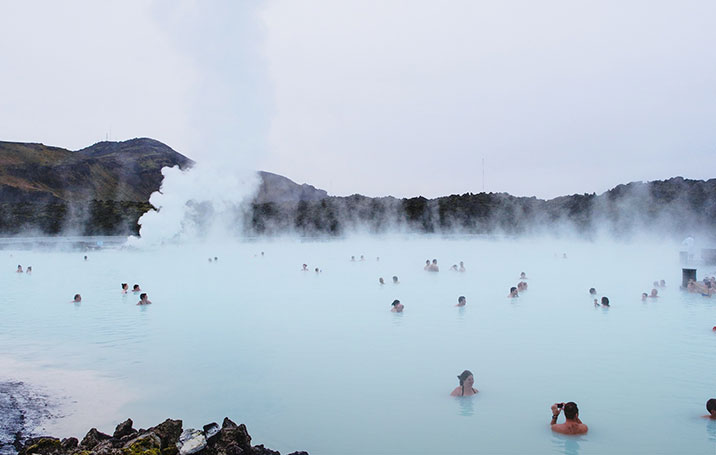 They used Pinterest to find new places to visit
Join Pinterest to discover all the things that inspire you.
50+
billion Pins
to explore
15
seconds to
sign up (free!)
summer. summer. summer. summer. so close!
The Lord, Keep Calm Quotes, Cant Wait, Cantwait, Stay Calm, Keepcalm, Teacher, Summertime, Summer Time
thank the lord
Well technically it is summer but I just like this "Keep Calm" quote ☀
Stay calm until the day comes...
#summer #cantwait #favourite #warm #sun #birthday
sweet summertime
SUMMER TIME : ] cant wait
TEACHER FRIENDS THIS IS FOR YOU>>>>>ITS ALMOST SUMMER TIME : ]
And the countdown begins... :) #summer #keepcalm
Camping. Camping. Camping.
Beach Bonfires, Toast Marshmallows, Beach Camps, Friends, Outdoor, Lakes, At The Beach, Campfires, Things To Do
campfire, lake, marshmallows, beer and friends - PricelesS ♥
beach, camp fire, beers, boots...what's not to love?
Camping and friends: some of my favorite things to do in the summer/fall!
Campfires & toasting marshmallows!
Picnic. Nothing beats relaxing in the outdoors with family and friends. Regardless of the weather.
S'mores and brews with friends at the beach :) What more could one want?
beach bonfire marshmallows. . chilly beers. good friends.
Fly Fishing, want to
Trout Fish, Flyfishing, Jackson Hole Wyoming, Flying Fish I, Fish Pictures, The Buckets Lists, Snakes Rivers, My Buckets Lists, Fly Fishing
Trout fishing on the Snake River
Fly fishing in Jackson Hole, Wyoming
Fly fishing in a mountain river setting is on the bucket list!
Flyfishing in Jackson Hole, Wyoming
Fly Fishing Picture
Fly Fishing. I want to be here!
Canoe
Canoeing Trips, Good Ideas, Favorite Things, Favorite Places, Hot Summer Day, Growing Up, Company Picnic, Boundary Water, Lakes
Ways to Avoid Spiritual Drift Canoeing is right at the tippy top of my list of favorite things to do. Nothing beats sliding through the water on a hot summer day to the tune of splashing paddles and the lap of water. I've canoed on lakes, bays and rivers and I can tell you this much. I would heaps rather paddle down a
my favorite place with you
go on a canoe trip
Canoe we had one growing up
Canoe the boundary waters in northern MN (again-whine free this time)
Looks pretty neat!
Design Milk, Night Lights, Solar Panels, Power Tent, Tent Camps, Products Design, Solar Tent, Solar Power, Solar Energy
The Concept Tent - Solar powered tent. Locate with remote to make it glow at night, lights, cell phone and other gadget charging pockets, and heated floor.
This tent comes in four-person and six-person capacity version so you may choose the one that suits your family. The magic is revealed when its in-built solar panels and LEDs trap the solar energy. Once the sun sets, the 'home-cooked energy' glows your tent for 3-4 hours without having you plug any other lights into it.
Solar Tent Concept
save up for an adventure.
Bucketlist, Buckets Lists, Summer Beaches, Adventure Fund, Comic, Cute Ideas, Greece, Beaches Trips, Mason Jars
Greece <3
(me and katelyns summer beach trip savings)<3333333333333
have an "adventure fund"
i'm making one for comic con!
i'm thinkin mason jars and cute paint and decor
parks & rec
Picture-Black Posters, Prints 1968, Posters Ansel, Giants Sequoia, Ansel Adam, National Parks Usa, Adam Prints, Usa Posters, Parks Posters
On Hold For Tobedetermined National Parks Usa Poster Ansel Adams Print 1968: Giant Sequoias by miscellanystore - Found on HeartThis.com @HeartThis | See item http://www.heartthis.com/product/220261029495958562/
ooh, this would be a great addition to my WPA national parks posters.
Australia
Bucketlist, Buckets Lists, Favorite Places, Australia Beaches, Dreams Vacations, Beautiful Places, Places I D, Travel, Beautiful Beaches
Australia.....my favorite place ever!
Dream vacation!
I want to visit Australia. It looks like a beautiful place and I love their accents.
Australia: Add it to the #BucketList
Australia is on the Bucket List!!! always wanted to go
Beautiful beaches.
Australia Beaches | Traveling Point: cool beaches in australia pictures
Ireland
Spaces, Buckets Lists, Ireland, Favorite Places, Dreams Vacations, Irish Countryside, Beautiful Places, Cottages, Travel
coastal cottage in Ireland
Ireland~ I'd love to go see this beautiful place
Ireland! favorite place!!!!!!
Travel the Irish Countryside and sit on on a Session
day 23: your dream vacation getaway (Ireland, of course!)
Ireland: On my travel bucket list without a doubt.