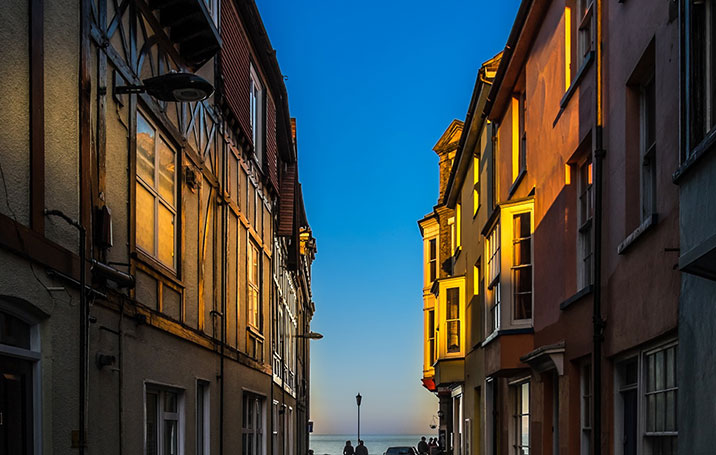 They used Pinterest to explore a new city
Join Pinterest to find all the things that inspire you.
50+
billion Pins
to explore
15
seconds to
sign up (free!)
Joyous Natural Beauty Essentials: Body Butter, Deodorant, Toothpaste, Lip Balm
Joyous Essential, Body Care, Care Packaging, Personalized Care, Personal Care, Essential Products, Beautiful Essential, Care Packages, Body Butter
Joyous Essentials: Personal Care Package
Joyous Essential Products
kai.
Gardenias Scented, Beauty Holidays, Arizona Usa, Beauty Skin Body Care, When, Gradert, Gifts Idea, Favourit Things, Favourit Fragrance
kai. need to remember this for gift ideas.
Not only do we have gardenias at our #HotSprings location, but we also have @Kai Gradert Gradert fragrance available for purchase in our Spa Lifestyle Store. The gardenia scent in Kai products is glorious!
Kai...... I bought a bottle of Kai Fragrance as a Memento of my stay at the Hermosa Inn Paradise Valley Phoenix Arizona USA and I have to say it is my all time favourite fragrance to wear. Each time I wear it , it transcends me back to our beautiful Holiday at the Hermosa Inn.
kai.
Body Lotion, Kai Fragrance
Kai Fragrance body lotion $37
Wine Cuisine, Wines Maria Rodal, Vino Wine, Organizations Wines Maria, Biodynam Wine
¿Hacemos un brindis? #vino #wine #cuisine

by lucagavagna
Suncoat Peel off Nail polish
Nail Polish, Nails Polish, Suncoat Peel
garmentsteamers3
Tops Garment, Rate Garment, Garment Steamer
DIY supersized ironing board. I am SO doing this!
Ironing Boards, Quilts Tools, Supers Iron, Crafts Rooms, Diy'S Supers, Iron Boards, Super Iron, Tools Time, Sewing Rooms
! Sew we quilt: Tool Time with Christine and her DIY Supersized Ironing Board
DIY super size ironing board tutorial
Super sized ironing boards for the sewing room. Good tutorial
DIY supersized ironing board. I am SO doing this for the craft room
Scallop shape tape
Quilts Border
Oven Mitts
Sewing Projects, Ovens Mitt, Heart Ovens, Heart Shapes, Compuls Creative, Potholders, Pot Holders, Gifts Idea, Hot Pads
compulsively creative: gift ideas - heart oven mitts
Sew your own #Oven #Mitts #sewing #project
oven mitt | hot pad
Heart Shaped Oven Mitts! For pot holder use 2 large hearts fabric A (100% cotton) & 1 from heat resistant Love this! material (for ironing boards) & 1 quilt batting (100% cotton batting). Layer 1 piece fabric right side down, heat resistant silver side down, batting, fabric right side up. layers. For pockets use 4 half hearts fabric B & batting.
Heart Oven Mitts | http://compulsivelycreative.blogspot.com/2012/01/misc-doings.html .. what a cute little idea for a potholder! Perfect hostess gift.
Six-Point Snowflake
Six Point Snowflakes, Century Snowflakes, Crochet Snowflake Pattern, Crochet Snowflakes Patterns, Free Crochet, Crochet Free Patterns, Crochet Christmas Ornaments, Crochet Patterns, Heart Snowflakes
Hearts snowflake
century snowflake (includes instructions for a six point snowflake and a five point "starflake")
century snowflake - free crochet pattern
over 200 FREE crochet snowflake patterns
Snowflake - crochet free pattern
Century Snowflake and other free Crochet Christmas Ornament Patterns at mooglyblog.com!
so much Kaffe Fasset, so little time
Fassett Quilts, Kaffe Fassett, F Kaff Fassett, Color, Kaffe Quilts, Fassett Fabulously, Dsc 0330Kaffeclose2, Fabulously Fabrics, Fassett Fabrics
Kaffe Fassett's fabulous fabric
Kaffe Fassett Fabric.
kaffe fasset
Lotus Leaf, Fabrics Shops, Fabrics Patterns, Antiques Fabrics, Westminst Fabrics Kaff, Design Kaff Fassett, Fabrics Design, Fabrics Kaff Fassett, Fassett Fabrics
Kaffe Fassett fabric design, lotus leaf pattern, multicoloured
Bobbins organized on a magnetic strip!
Organizations Bobbin, Great Idea, Crafts Rooms, Metals, Magnets Strips, Bobbin Storage, Sewing Rooms, Sewing Machine, The Crafts
bobbin storage - good thing I still have an old sewing machine with metal bobbins!
Organize bobbins on a magnetic strip. - Gina, can I hire you to redo my sewing room? this is a great idea. Always handy
* magnetic strip to hold your bobbins* In case I ever have a sewing machine that takes metal bobbins, this is a great idea!
Organize Bobbins on Magnetic Strips [good idea for the craft room I might have some day]
Need to make this!
Thread Spools, Idea, Crafts Rooms, Organizations, Sewing Thread, Thread Holders, Bobbin Storage, Sewing Rooms, Thread Storage
Sewing Room Organization Ideas | Thread
Organizing craft room. How about a Sewing Thread Holder
thread spools & bobbin storage- what a great idea
This looks to be the greatest idea for thread storage that I have seen EVER. Perfect for front sides of closet. One side for sewing thread with bobbin storage and the other side for embroidery thread.