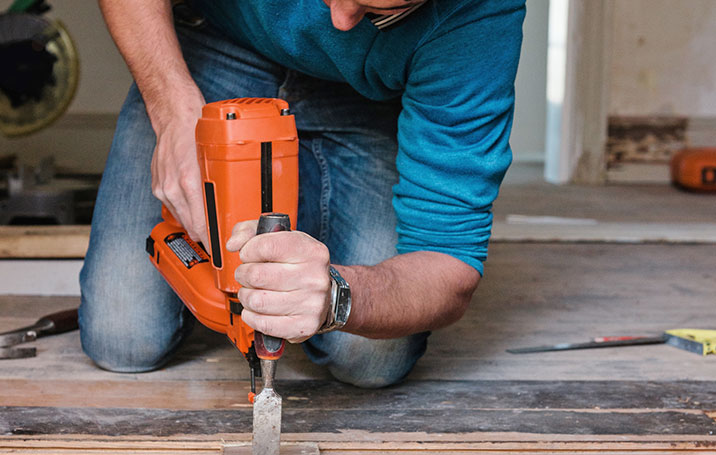 He used Pinterest to redo his floors
Join Pinterest to find all the things that inspire you.
50+
billion Pins
to explore
15
seconds to
sign up (free!)
Animals in my room by Evgeniy Stepanets, via Behance
My Room, Evgeniy Stepanets Bears, Guitar Illustration, Anthropomorphic, Artsy Fartsy, Animal Boys With Guitar, Antropomorphic, Animal Artsy, Photos Shared
2 | Flickr - Photo Sharing!
Animals in my room on Behance
Animals in my room by Evgeniy Stepanets, via Behance
People With Animal Head, My Rooms, Human Deer, Evgeniystepanet, Deer Head, Evgeniy Stepanet, Animal Artsy, Inspiration Art, Deerhead
Evgeniy Stepanets, Deer in my room - Posterjunkies
Anthro Art... By evgeniystepanets
deerhead
human deer
deer head
People with animal heads
Animals in my room - Rabbit VON Evgeniy Stepanets now on JUNIQE!
Anthro Art... By evgeniystepanets
My Rooms, Art Inspiration, Evgeniystepanet, Von Evgeniy, Random Unique, Evgeniy Stepanet, Rabbit Von, Anthro Art, Behance Inspiration
Jason Freeny's Anatomical Sculptures
Lego Minifigure, Awesome, Jason Freeni, Lego Figures, Lego Man, Fun, Kids, Lego Anatomy, Legoman
This is awesome! Anatomical LEGO Minifigure -- I always wondered what was inside a lego man.
Anatomical LEGO Minifigure by Jason Freeny, a toy designer. Why didn't they have this legoman when we were younger?!
Anatomical LEGO Minifigure by Jason Freeny. This would be fun for a human body unit in school.
lego anatomy - haha awesome!
Jason Freeny Lego Figure
Anatomical LEGO Minifigure by Jason Freeny. for the doc's/nurse's kid.
RuPaul and legs for days!
Drag Queens, Drag Racing, Inspiration, Lovelight Adivaqueen, Beautiful Crossdresser, Rupaul Drag, People, Ru Paul, Dragqueen
Ru Paul
RuPauls Drag Race
RuPaul, Drag Queen Diva
RuPaul, talk about an inspiration
Duck on the road
Laughing, The Roads, Ducks, Funny, Photo Bombs, Roads Trips, Smile, Birds, Animal
Duck. This makes me laugh!!
Duck Road Trip!
A duck on the road | #photography #funny #birds #travel
Funny Photo Bombs: I don't know why, but I just giggle and giggle like a little girl every time I see this!
Duck. This just made me smile :)
I like funny pictures of animals a lot. Especially pictures with ducks. Ducks are awesome.
What a Wonder Woman!
Wonder Women, Carterwond Woman, Superhero Stuff, Lynda Carterwond, Beautiful People, Wonder Woman, Linda Carter
Linda Carter Wonderwoman
Linda Carter Wonder Woman
wonder women
Dionaea
File Drawings, Venus Flytrap, Illustrations Botanical, Venus Flying, Botanical Illustrations, Venusflytrap Botanicalillustr, Botanical Art, Carnivorous Plants, Botanica Illustrations
Dionaea muscipula (Venus Flytrap) by William Curtis, 1804.This plant is found in the wild in only a few places near Wilmington, NC. carnivorous plants
Venus Fly Trap | Botanical Illustrations
#venusflytrap #botanicalillustration
La galaxia de Andrómeda
Immen Andromeda, Andromeda Galaxies, Finals Frontier, Infrar Survey, Nasa Wide Fields, Messier 31, Wide Fields Infrar, Survey Exploring, Outer Spaces
The immense Andromeda galaxy, also known as Messier 31, is captured in full in this image from NASA's Wide-field Infrared Survey Explorer. Andromeda is the closest large galaxy to our Milky Way galaxy, and is located 2.5 million light-years from our sun. Credit: NASA/JPL-Caltech/UCLA
10 Tech Invention from Outer Space
Final Frontier
.
Sara Blomqvist, Fashion Style, Exhibitions Magazines, Magazines F W, Inspiration Photography, Mark Segal, Lipsticks Princesses, Headpiecefashion Inspo, Fashion Photography
lipstick princess
Sara Blomqvist in Exhibition Magazine F/W 2011 by Mark Segal
Falsa Pelirroja
Tattoo Ideas, Thighs Tattoo, Body Art, Legs Tattoo, Trees, Apples, Tattoo Photography, Forbidden Fruit, Bodyart
Leg tattoo #Tattoo #Tatts #Tatt #Tats #Tat #Inked #Ink #Body Art
#tattoo #ink #bodyart
forbidden fruit by basistka, via Flickr
Apple tree
tattoo idea | legs
Poison apple fairy tale thigh tattoo. Gorgeous
#tattoo #photography #apple