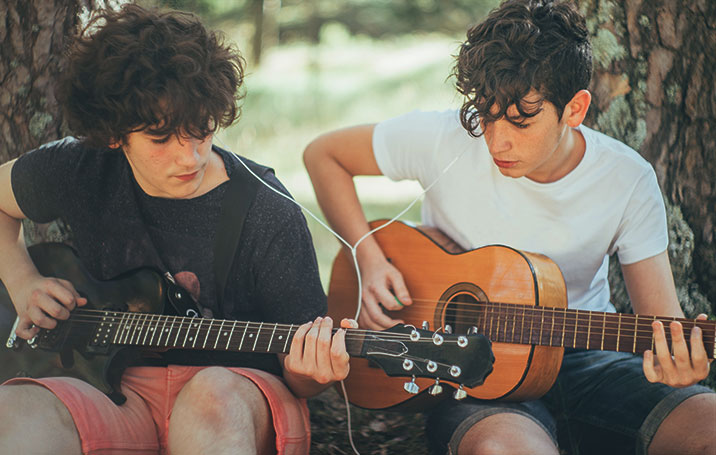 They used Pinterest to find new songs to learn
Join Pinterest to find all the things that inspire you.
50+
billion Pins
to explore
15
seconds to
sign up (free!)
Back to
Photography I like.
Photography I like.
cloud face
erin purcell #overexposure #light #balckwhite #photography #portrait
Clouds Faces, Erin Purcell, Balckwhit Photography, Overexposur Lighting, Photo Inspiration, Photography Portraits, Human Photography, Photography Beauty, Lighting Lite
Photographer: Rob Oades Model: Kelly Gillespie @ Ford NYC Styling:  Jennifer Mae Harris Makeup: Jessi Butterfield Production: Tom Cosh
Harry Makeup, Drop Dead, Fashion Klutz, Butterfield Products, Kelly Gillespie, Ford Nyc, Jessie Butterfield, Jennifer Mae, Dead Divas
hey thats me Photographer: Rob Oades Model: Kelly Gillespie @ Ford NYC Styling:  Jennifer Mae Harris Makeup: Jessi Butterfield Production: Tom Cosh
Photography by John Kippin.
Kippin Landscape, John Kippin
John Kippin #landscapes
Time by John Clang
Photo Collage, The Artists, Magazines Art, Brooklyn Bridges, The Bridges, New York, Photo Effects, Johnclang, John Clang
On the Bridge by John Clang
John Clang photo collage
JohnClang
"Time" – Photo-Collage Project by John Clang (8 Pictures) > Fashion | Lifestyle, Film-| Fotokunst, Illustrationen > Collage, New York, photography, Style, time, urban (2)
Cut and paste pictures from the artist John Clang
Photo Effect
John Clang aka Ang Choon Leng (Singaporean, b. Singapore) - Brooklyn Bridge from Time series, 2012      Photography
Alain Delon, 1962 - photo by Jack Garofalo.
Birds Pictures, Camera, White, Jack Garofalo, Jack O'Connel, Alain Delon, Alaindelon, Black, Photography
Bird Pictures, tons of them
Alain Delon with Rangefinder. Added by [ mandy lee ] LADY AND PUPS Via jhacciry. #Fotografía #Photography #AlainDelon
Black white photography birds. (Alain Delon)
Alain Delon in Piazza San Marco, Venice, 1962. Photo by Jack Garofalo -Would love to see the images from his camera!
birds, camera, photography, black and white
Funny Tech Tips from a Grandmother! So true...
Word Of Wisdom, Instagram, So Funnies, Social Media Tips, Quotes, Old Lady, Truths, Socialmedia, True Stories
grandmother tips - SO funny
true story
Grandma With Words Of Wisdom | Typography Quotes
instagram truth, and should be just cause you own a camera and know how to turn things black and white. ;)
#socialmedia #Instagram. Chacho puebla
Instagram. hahaha it's funny because its an old lady!
Don't think you are a photographer just because you use Instagram. This cracks me up. @youyouzone | Social Media tips from Grandma | Webstagram - the best Instagram viewer
Coco For Cambodia.
Jamie Beck, Black And White, Behati Prinsloo, Jamiebeck, Kevin Burge, Animal Gif, Fashion Editorial, Coco Rocha, Earrings
#JamieBeck
"When I'm drunk at a bar and my ex's new GF is wearing earrings from Forever 21" #models #model #editorial #humor #comedy #fashion #editorial #couture Coco Rocha
Photography - Fashion - Jamie Beck & Kevin Burg - Coca Rocha - Animated gif - GIF- Loop - Cinemagraph - MORE ON http://www.noupe.com/inspiration/photography/photography-in-motion-the-creativity-of-cinemagraphs.html
Tomorrow I have something very exciting to announce and Style.com has an exclusive sneak peak tonight! Check it OUT.Image: Behati Prinsloo & Coco Rocha by Jamie Beck and Kevin Burg.
Black and White and Earrings (press play!)
Supermarket.
Design Inspiration, Stores Front, Documentaries Photography, Chine Photographers, Sander Meisner, Fashion Photography, Editorial Photography, Grocery Stores, Travel Photography
Store front, Sander Meisner

by Sander Meisner
Marius Brede.
Beautiful Italy, Favorit Place, Dream Destinations, Beauty Place, Wish To Visit, Bella Italy, Girls Lilies, Venice Italy, Cara Italia
venice, italy please.
That Girl Lily.
David Kulik, Portrait of Buffalo series, 1975
David Kulik, Buffalo Series, 1975, Photographers Art, Portraits, Photo Bw, Photography
photo by David Kulik, Portrait of Buffalo series, 1975.
Fisheye.
The National, Stairs, Natural History, Museums London, Travel, Architecture, Place, London England, Nature History Museums
The Natural History Museum London, England.>>> Looks amazing. Have you been? The architecture is phenominal!<3
The Natural History Museum London, England. #travel
The National History Museum, London
The Natural History Museum London, England. #Treppen #Stairs #Escaleras
Natural History Museum, London, England - One of my favourite places <3