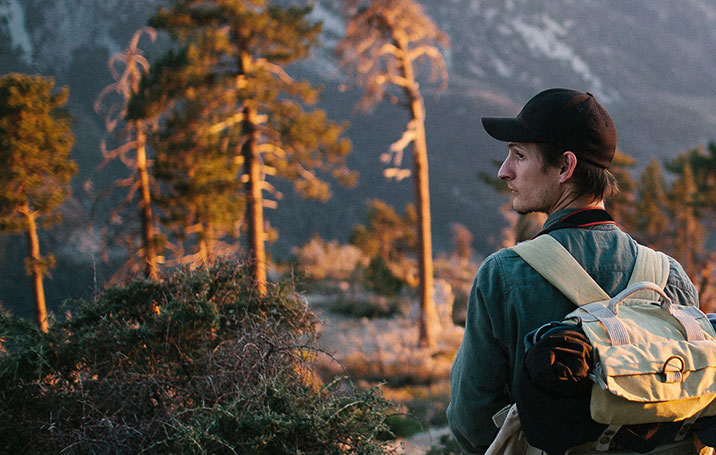 He used Pinterest to explore new campsites
Join Pinterest to find all the things that inspire you.
50+
billion Pins
to explore
15
seconds to
sign up (free!)
Easy recipes for busy teachers.
Easy Recipe, Crockpot, Loss Recipe, Food Teacher, Healthy Food, Weights Loss, Simple Weights, Business Teacher, Business People
Easy recipes for busy teachers. Yes! #food #teachers
Easy recipes for busy people
The First Grade Parade: Applesauce recipe
Homemade Applesauce, Crock Pot, Crockpot Applesauce, Homemade Applesaus, Applesauce Recipe, September Schools Idea, First Grade Parade, Apples United, Happy Fall
Crockpot Applesauce Recipe
Homemade Applesause
The First Grade Parade: Apples & Happy Fall, Y'all!
Crock pot applesauce recipe
homemade applesauce recipe // the first grade parade
Apples Unit- Homemade Applesauce- from The First Grade Parade
Blog Hoppin': Johnny Appleseed Art Project Goodness!!
Apples Art, Direction Drawings, Apples Drawings, Applese Art, Johnny Applese, Schools September, Step Drawings, Blog Hoppin, Art Projects
Johnny Appleseed Art Project and Directed Drawing
Teacher Bits and Bobs: Good Old Johnny Appleseed step draw FREEBIE!!
Blog Hoppin: Johnny Appleseed Art Project Goodness!!
How to make a smoothie
Health Food, Smoothie Recipe, Smoothie Charts, Healthyfood, Cheat Sheet, Healthy Food, Healthy Smoothie, Almonds Milk, Peanut Butter
How to make a smoothie. [Every work morning my smoothie consists of: 1 banana, frozen blueberries, almond milk, Greek yogurt, peanut butter, vanilla protein powder and ground flax meal.] *I'll take that extra recipe there!!
How to Make a Smoothie (chart). This is great! Choose the healthy options for a healthy smoothie - Now here is a way for me to take my fish oil without gagging!!
How to make a smoothie. Ive got plenty of smoothie recipes but I like this quick and easy cheat sheet
Healthy products cheaper with iHerb coupon OWI469 http://youtu.be/w-eJkLbcOm4 #fitness #exercisefitness #healthyfood #health #diet #vitamins #supplements #iherb
Healthy smoothie recipes. Smoothie diet guide. Good to know and drink a lot of delicoius smoothies to lose weight! // Introducing @moirestudiosjkt a thriving website and graphic design studio. Feel Free to Follow us @moirestudiosjkt for more #selected pins like this from #healthy #food
Johnny Appleseed craft
Apples Trees, Apples Crafts, Applese Craftiv, Apples Craftiv, Life Cycling, Johnny Applese, Apple Crafts, Apples Themed, Applese Crafts
Life Cycle of an Apple Craft
Apple tree
procedural text lesson
Classroom Idea, Heeren Happen, Homemade Applesauce, Crockpot Applesauce, Classroomteach Idea, Procedural Writing, Applesauce Recipe, Apples Themed, Crock Pot Applesauce
Crock Pot applesauce - make during "Apple Unit" :: Mrs. Heeren's Happenings (freebie)
Crockpot Applesauce Recipe for our Pre-K Complete Preschool Curriculum Apple theme! Repinned by Pre-K Complete - follow us on our blog, FB, Twitter, and Google Plus!
Mrs. Heeren's Happenings: Homemade Applesauce + Procedural Writing = Tasty and Educational
Pizza Procedures...set up a pizza shop in your classroom - amazing procedure texts and yummy procedures....kids love it!!!
Classroom Idea, Pizza Procedural Sets, Yummy Pizza, Information Texts, Shops Procedural, Yummy Procedural Kids, Procedural Texts Sets, Pizza Shops Amazing, Shops Amazing Procedural
www.jaynamorrow.com Pizza Shop Procedure Text...set everything up like a real pizza shop...amazing procedures and yummy pizzas!! The kids loved it!!
Pinned from
Uploaded by user
Down Under Teacher: Procedural Text Freebie
Schools, Procedural Writing, Language Art, Texts Freebies, Teacher Freebies, Wonder Freebies, Procedural Texts, Writing Idea, Teaching Stuff
Down Under Teacher: Freebies Procedural Text
Procedural Text Freebie- will make a great display!! Nice to see Aussie teaching stuff.
April Procedural Writing: Kolored Eggs
Dyes Eggs, Kool Eggs, Kool Aid Eggs, Bright Color, Eggs Dyes, Cool Idea, Koolaid, Easter Eggs, Dyes Easter
Kool Eggs Use Kool-Aid To Dye Your Easter Eggs Kool Aid to dye your Easter Eggs. Because of the citric acid already in KoolAid, this technique requires no vinegar. Not only that, but at a general cost of 5 packets for $1, KoolAid makes for an inexpensive egg dying adventure.
Koolaid Easter Egg Dye
Decorating, Dyeing Easter Eggs with KoolAid. No vinegar, just a fresh, fruity smell in the kitchen. Lots of bright colors.
dye easter eggs with kool-aid!! Very cool idea.
Kool Aid egg dye - goes to original website that has the directions
Using Koolaid to dye eggs this year.
Procedural Writing and Literacy activemindsactive...
Learning Link, Classroom, Help Students, Procedural Writing, Procedural Texts, Outdoor Learning, Lessons Idea, Img 0002 Jpgjump Ropes, Teaching Procedural
Procedural Writing Lesson Ideas
Ideas for teaching procedural writing
Outdoor Learning Link: How to Jump Rope
The link provided is a website that has passed the test of reliability. I chose this website because it helps students improve their writing organization. https://activemindsactivebodies.wikispaces.com/Procedural+Writing
ActiveMindsActiveBodes - information and activities for procedural writing in the classroom and general information on the genre.
Have you started directed drawings in your classes yet
Apples Direction, Free Direction, Direction Drawings, Start Direction, Drawings Activities, Fine Motors Skills, Drawings Kits, How To Drawings, Free Apples
Freebielicious: Celebrate Johnny Appleseed's Birthday With a FREE Apple Directed Drawing Activity Kit!
Free Directed Drawing Kit: How to Draw an Apple | http://cartoonphotocollections.blogspot.com
Have you started directed drawings in your classes yet? It is a great tool to enhance listening skills, language skills, fine motor skills, as well as visual motor skills. I am providing this freebie to get people started with the simplest drawing of an object all children are familiar with, an apple!
In kindergarten we are using one-step directions and shapes to draw common pictures. I am using this the first few weeks and then hanging it in my...
Fine Motors Kindness, Direction Drawings, Anchors Bal Lit, One Step Direction, Common Pictures, Drawings People Mayb, Art Drawings, Drawings Pictures, Drawings Common
In kindergarten we are using one-step directions and shapes to draw common pictures. I am using this the first few weeks and then hanging it in my...
This is a fun way to teachyoung children how to draw almost anything.It is great for K to Gr.2 students but it is also great for teachers who want ...
Plans Idea, Tek 1 15A, 1 15A Procedural, Kindy 1St Grade, Procedural Texts, Multi Step Directions, Art, Step Drawings, Ela Tek
K Sub Plan idea
This is a fun way to teachyoung children how to draw almost anything.It is great for K to Gr.2 students but it is also great for teachers who want ... Add text, and integrate ELA TEK 1.15A Procedural Text