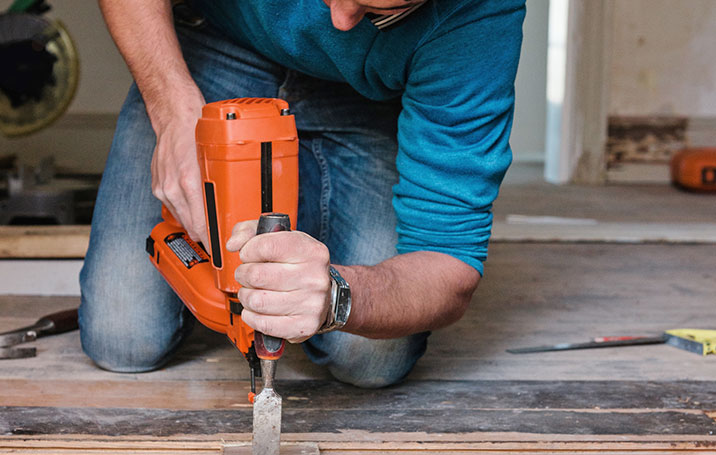 He used Pinterest to redo his floors
Join Pinterest to find all the things that inspire you.
50+
billion Pins
to explore
15
seconds to
sign up (free!)
Jeremy Scott-designed custom Smart ForTwo (1)
L'Wren Scott, Smart Forjeremi, Fashion Design, Smart Cars, Smart Fortwo, Jeremyscott, Concept Cars, Smartcar, Jeremy Scott
Forward-thinking fashion designer Jeremy Scott has collaborated on a design for a limited edition of the fortwo EV, and the result is a mini-car with wings.
#jeremyscott #smartcar
The Smart Car is now a fashionista car with the release of the Smart forJeremy, a remarkable showcar that is a product of a collaboration between Smart and Jeremy Scott.
Jeremy Scott x Smart Fortwo ForJeremy Concept Car
Sting
Concerts, Sting Th Police, Famous, Artists, Sting Broken Music, Sting And The Police, Singers Musicians, People Men, Fabulous Musicians
Saw him at the concert great
U2's Bono
Bono U2, Artists, Musicians, Celebrity, Annie Liebovitz, Interesting People, Rocks Stars, Annie Leibovitz, Things
Bono, the lead singer of U2, uses his celebrity to fight for social justice worldwide: to end hunger, poverty and disease, especially in Africa. His nonprofit ONE raises awareness via media, policy and calls to action. AND, he is a rock star. A fantastic one at that.
"You don't become an 'artist' unless you've got something missing somewhere. Blaise Pascal called it a God-shaped hole. Everyone's got one but some are blacker and wider than others. It's a feeling of being abandoned,cut adrift in space and time-sometimes following the loss of a loved one. You can never completely fill that hole-you can try with songs,family,faith and by living a full life...but when things are silent, you can still hear the hissing of what's missing." Bono
Bono by Annie Leibovitz
Bono: Musician, activist http://www.ted.com/speakers/bono.html
Bono, U2
Piers Morgan Host, "Piers Morgan Tonight"
Galleries, Piers Morgan, Uncool People, Morgan Host, Cnn Host, Pier Morgan, Host Land
Tony Blair
Cheshire Cat, Famous People, Famousinfam People, Cat Grin
Tony Blair...The Cheshire Cat grins his way to another Honor, Million, Freebie or whatever.
Not crazy about the cap, but the rest of the look is cool!!!
Leather Shorts, Summer Looks, Bows Ties, Fashion Style, Style Inspiration, Summer Style, Men Style, Street Style, Men Fashion
Love the bow tie
Leather shorts
summer style
what a coll summer look!
street style
Outfit All the right moves. #classic #gentlemen #style #nyc #whoced #gentstyleguide #men #whattowear #fashion #style101 #Bespoke #men's fashion #stylish #PurelyInspiration #collection #PurelyInspiration #speedo's #speedo #mensfashion #men's #fashion #style #stud #gay #cock #penis #straight #hot #men #gentlemen #speedo #jock #jockstrap #underwear #gentleman #cloths #clothing #jacket #coat #shirt #bulge #pants #suit #Mr.Grace #RobertGrace
David Cameron and Boris Johnson
London Mayor, Comic Cring, Cring Simultan, Boris Johnson, Johnson Comic, Minist David, Mayor Boris, Cringeworthi Moments, David Cameron
Prime Minister David Cameron and London Mayor Boris Johnson as Murray slips to defeat in the fourth and final set. (Wimbledon 2012 final)
So close! David Cameron and Boris Johnson comically cringed simultaneously during the match. Cringeworthy moment? I have few too.
David Cameron
Cock, Wrong Time, Funny Signs, Funny Pictures, Prime Minist, Friday Funny, Funny Stuff, David Cameron, Wrong Places
Wrong Place Wrong Time Click for more Funny Pictures --> http://www.funnypicshub.com
Your Friday Funny Photobombs 19 Pics
The UK prime minister, he really is a cock.
David Cameron, our esteemed Prime Minister giving a canny photographer a laugh and a windfall.
Top 20 Funny Sign Dump
David Cameron is sad!
Articles, Cameron Tory, David Cameron Funny, Cameron Delus
SS%202013%20S15%20A pic on Design You Trust
Ss20201320S1520A Pics, Thisispap Magazines
SS%202013%20S9%20A pic on Design You Trust
2013 We R, Ss 202013 20S9 20A Pics, Sixl Spring Summ, 2013 Lookbook Features, S S 2013, Spring Summ 2013, 2013 Couture, Thisispap Magazines, Sixl Springsumm
SIX LEE: S/S 2013 "We're all together, looking at the world in color" - Thisispaper Magazine
SS%202013%20S6%20A pic on Design You Trust
Colors Focus Zeb, Daemen Photographers, 2013 Lookbook Features, S S 2013, Men Fashion, 2013 Couture, Thisispap Magazines, Focus Zeb Daemen, Sixl Colors
SIX LEE: S/S 2013 "We're all together, looking at the world in color" - Thisispaper Magazine