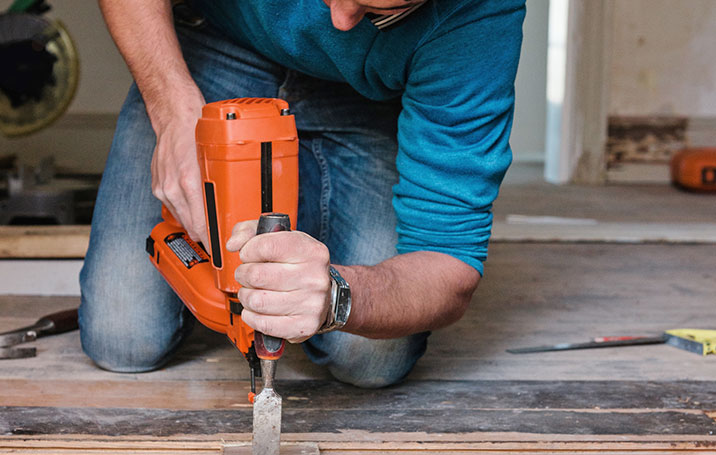 He used Pinterest to redo his floors
Join Pinterest to find all the things that inspire you.
50+
billion Pins
to explore
15
seconds to
sign up (free!)
Burgundy & Rose Feather Earrings- With Love and Peace engraved into silver acrylic beads. £6.00, via Etsy.
Feather Earrings, Feathers Earrings, Roses Feathers, Peace Engraving, Silver Acrylics, Acrylics Beads
Sapphire Blue and Turquoise Peacock Feather Earrings with Gorgeous Glass Bicone Beads. £6.00, via Etsy.
Turquoise Peacocks, Peacock Feathers, Feather Earrings, Feathers Earrings, Gorgeous Glasses, Sapphire Blue, Glasses Bicone, Peacocks Feathers, Turquois Peacocks
Handmade Unusual Pink, Patterned Polymer Clay Earrings. £8.00, via Etsy.
Polymer Inspiration, Unusual Pink, Etsy, 800, 8 00, Clay Earrings, Polymer Clay, Patterns Polymer, Handmade Unusual
Handmade Jewellery Set- Elegant Oval Black, White and Gold Pendant and Earrings. £20.00, via Etsy.
Oval Black, Gold Pendants, Elegant Oval, Jewellery Idea, Black White, Handmade Jewellery, Jewellery Sets
Handmade Jewellery Set- Elegant Rectangle Black, White and Gold Necklace and Earrings. £18.00, via Etsy.
Rectangle Black, Shops Lists, 1800, Black White, Handmade Jewellery, Gold Necklaces, Shopping Lists, Jewellery Sets, Elegant Rectangle
shopping list
Google Image Result for 25.media.tumblr.c...
Belle Bottom, Athena Goddesses, Feeling Inspiration, Erin Wasson, Balmain Belle, Owl, Erinwasson, Beauty Rainy, Styles Fashion
erin wasson + owl
Athena, Goddess of Wisdom, with her favorite bird, the Owl.
warrior style fashion -
Erin Wasson. J Jolin, #SoNot #singer #dressing #Infinity #jewel #design #capsulcollection #bodyjewels #fashion #handmade #elastic #jewelerysport #jewelerytodress #colorcollection #summer # jewel for #swim #fun! #choacella #ibiza #paris #ny #alessandraambrosio #rihanna #erinwasson #burrocacao shop on #dawanda
rihanna-where-have-you-been-behind-the-scenes-video-part-3-2012-2.jpg 741×416 pixels
Tags, Rihanna Nın, Awesome Videos
Awesome Video - Where have you been.
.
Videos, Bohotrib
Rhinana wearing an assiut shawl in her "I've Been Everywhere" video.
Rihanna shares photos from behind the scenes of her new music video for the Where Have You Been track.
Rihanna Land, Rihanna Where Having You Been, Body Paintings, Movies Screenshot, Paintings Photo, Rihanna Reptoid, Nuevo Videos, Body Paintmakeup, Music Videos
Woah! Rihanna is leaving nothing to the imagination in these new pics from behind the scenes of her 'Where Have You Been' music video! Do you think it's too much?
Rihana hace un topless en su nuevo video "Where have you been"
Rihanna reptoid style!
Rihanna lands Fast and Furious role
Rihanna - Rihannas Where Have You Been Body Paint (Photos)
riri
Hot Stuff, Beauty Women, Il Topless, Di Rihanna, Topless Moments, Music Videos, Photo, Lord Rihanna, Beauty Woman
Rihanna Photo - Rihanna's 'Where Have You Been' Body Paint (Photos)
I mean good lord Rihanna.
Un make up straordinario per il topless di Rihanna presente nel suo nuovo video
~ She's a handful it seem, bt she is a stunningly beautiful woman .. with talent! From H.P - Rihannas Most Outrageous Moments
Rihannas Many Topless Moments
Quotes About Life | Beauty Tips | Pink Chocolate Break: Style File: Hippie Chic Fashion
Head Scarfs, Headwrap, Head Wraps, Headscarf, Scarves, Fashion Photography, Flower Children, Headbands, Hippie Fashion
headscarf
everyone knows I am obsessed with head scarves and headbands
Bohemian gypsy hippie fashion - head scarf | Joanna Kustra photography
Head wrap
beautiful fashion photography - Google Search
Headwraps and scarves
"it's all make believe, isn't it?": Tribal Luxe meets Beachwear
Summer Swimwear, Beach Scene, Indian Summer, Bikinis, Beach Fashion, Bath Suits, Fashion Photography, Fabrics Pattern, Hippie Fashion
Indian Summer
Ready for the social beach scene, necklace and scarf
Boho beach bling, modern hippie fashion, new Bohemian lifestyle trends | FOLLOW http://www.pinterest.com/happygolicky/boho-chic-fashion-bohemian-jewelry-boho-wrap-brace/ now for MORE ideas!
beach fashion photography
Tropical beach escape - beach bling and cute bikini bathing suit at sunset and ocean.
sunny SUMMER Swimwear tan sparkle
Fabric pattern, fabric tied to hair, large neck piece
Google Image Result for blog.damasketdent...
Summer Styles, Hippie Looks, Boho Chic, Bohemian Fashion, Bohemian Chic, New Fashion, Fashion Looks, Chic Clothing, Boho Fashion
Boho is a fashion look borrowing from the peasant, early bohemian and hippie looks of the sixties
boho chic clothing | Bohemian Chic
boho fashion looks
bohemian fashion | Boho Chic Clothing
New Fashion - News and Blogs | StyleCard