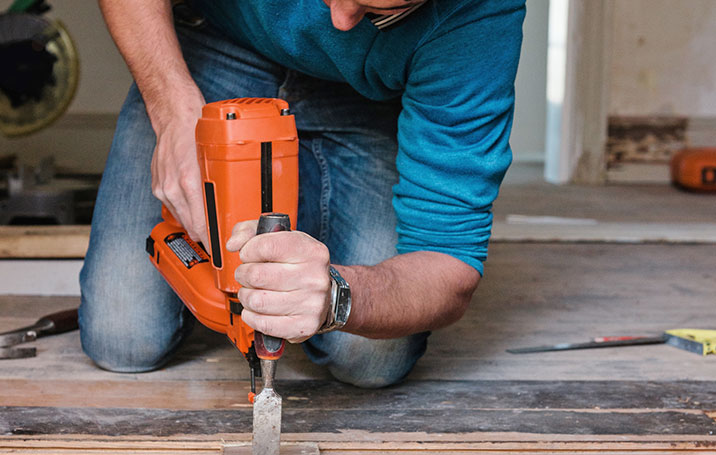 He used Pinterest to redo his floors
Join Pinterest to discover all the things that inspire you.
50+
billion Pins
to explore
15
seconds to
sign up (free!)
Rode NT-USB USB Microphone- Best Mic for Podcasts
Usb Microphone, Nt Usb Usb, Rode Nt Usb
Matthews Mini Matth Boom
Matthew Minis, Minis Dog Qu, Minis Matth
Matthews Baby Boom
Baby Boom, Matthew Baby
Matthews Hollywood Baby Jr. Triple Riser Stand
Baby Jr, Hollywood Baby
Matthews Hollywood Baby Jr. Triple Riser Stand H386020 B&H Photo
bhphotovideo.com
h2973-901092-B1-Location-Kit-open-angle.png
Buy Profoto, 500W S Flash, B1 500, Locations Kits, Airttl Locations, 500 Airttl, 2 Lights Locations, Profoto B1, Airttl 500W S
Profoto B1 500 AirTTL Location Kit
Z-Finder Pro 3x for 3.2" Screens. Sixe for D600
Screens Z Finding Pro332, Zfinder Pro, Zfinderpro Viewfind, Lcd Screens, 25X, Screens Z Finding Pro232, Filmmaking Accessories, 3 2, 2 5X
Tote & Shoot (Black)
Shootsac Diapers, Shoots Cameras, Bags Black, Bags Cameras Bags, Camera Bags, Diapers Bagcamera, Shoots Black, All, Diapers Bags Cameras
Tote & Shoot (Black) This is a neat looking camera bag. I'm not sure if I think it's the coolest one.
Tote & Shoot Camera Bag (Black) | Shootsac Diaper bag/Camera bag
ONA The Camps Bay
Laptops Backpacks, Bays Camera, Dslr Camera, Camera Bags, Ona Camps, Camps Bays, Leather Backpacks, Camera Backpacks, Bags Backpacks
Camera bag backpack. With room for laptop and essentials. The Camps Bay
Perfect camera backpack: ONA Camps Bay Camera & Laptop Backpack
ONA | DSLR Camera and Laptop Backpack | Waxed Canvas and Leather Backpack
Marauder
Marauder Foldable, Dslr Rigs, Dslr Camera, Zacuto Marauder, Camera Rigs, Foldable Dslr, Foldable Camera, The Marauder, Videos Equipment
Zacuto Marauder Foldable Camera Rig
The Marauder is the first of its kind, a foldable DSLR run'n'gun rig. It's small enough to fit in your back pocket but when unfolded, it's an extremely stable DSLR camera support.
Zacuto Marauder Foldable DSLR Rig
zfinder comp chart- Video 3rd Point of Contact
Petite Filmmaking, Zfinder Comparison, Film Class, Comp Charts, Comparison Charts, Videos 3Rd
Z-Finder Comparison Chart
How to Turn Your Phone Into a DIY Photo Projector for $1 | Photojojo
Movie Projectors, Idea, Dollar Stores Crafts, Cardboard Boxes, Diy Projectors, Magnifying Glasses, Smartphone Projectors, Phones, Iphone Projectors
DIY iPhone Projector! How to Turn Your Phone Into a DIY Photo Projector for $1 | Photojojo
DIY projector for smartphones from dollar store crafts seriously.
DIY Projector, with a phone, magnifying glass, shoebox, and some tape. Brilliant!
How to Turn Your Phone Into a DIY Photo (or movie) Projector for $1 | I've only been looking for a simple version such as this for 5 years now! All you need is a shoe box, magnifying glass, paperclip, and preferably black electrical tape!
DIY projector for smartphones - made out of a dollar store magnifying #diy decorating ideas #diy| http://doityourselfcollections.blogspot.com
how to turn a cardboard box and magnifying glass into a smartphone projector
Amazon.com: Flashpoint Shooting Table with Plexi Glass: Camera & Photo
Plexi Glasses, Non Reflection Plexiglass, Pictures, Regular Shootingglass, Folding Chairs, Photo, Plexiglass Pieces, Flashpoint Shoots, Shoots Tables
white sweep table with non-reflective plexiglass piece $80
Lastolite 6x7' HiLite Bottletop Background Cover with Train, Gray: Picture 1 regular
Bottletop Backgrounds, Photo Toys, Lastolit 6X7, Backgrounds Covers, Hilit Bottletop