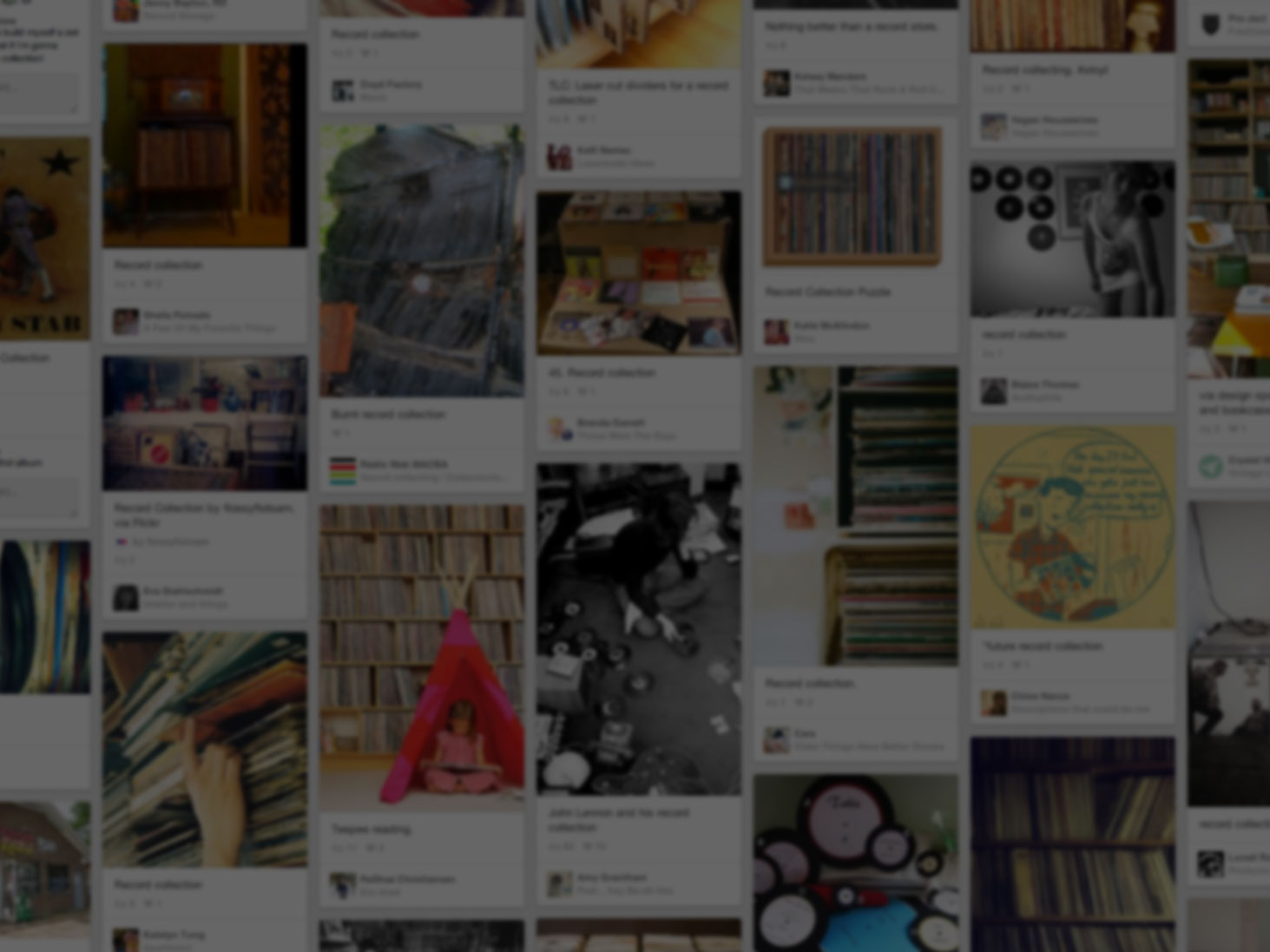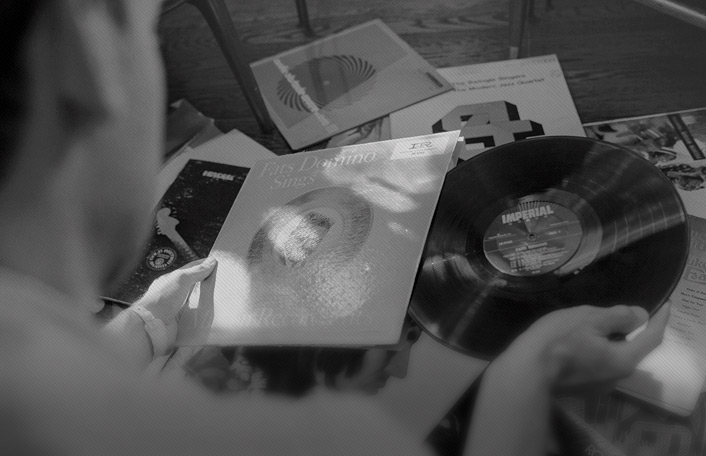 He used Pinterest to start his collection
Join Pinterest to find (and save!) all the things that inspire you.
50+
billion Pins
to explore
15
seconds to
sign up (free!)
YUMMY ! Peanut Butter Cup Pie
Peanut Butter Cup #food #Great Food #yummy food| http://ilovephotosoffood.blogspot.com
Peanut Butter Cup Pie! Is it too early and the day to whip this baby up? #pie #peanutbutter #peanutbuttercup #yum #drooling #dessert
Desserts, Peanuts, Cups Pies, Special Treats, Food, Yummy, Favorite Recipe, Peanut Butter Cups, Peanut Butter
Butterflies
Nails Art, Nails Design, Spring Nails, Butterflies Wings, Butterflies Nails, Pink Butterflies, Butterfly Wings, Monarch Butterflies, Nails Idea
Butterfly nail art design Nails with Butterfly Wings - Polyvore
Spring Nail Styles: Hot Pink Butterfly Wings - Yes please! OooOOooOoo and I love nail art
Spring nails idea -- butterfly wings!! I likey!
Pink Monarch Butterfly wing nail designs
Natural smokey eyes - Brown palette
Makeup Hairs, Makeup Artistry, Faces Art, Faces Paintings Nails, Faces Nu, Nature Smokey Eyes, Engagement Weddings Idea, Makeup 3, Hairs Makeup
Awesome
Riding A Bike, Beer, Bottle Open, Bike Riding, Six Packs, Custom Bike, Bike Baskets, Bike Accessories, 6 Packs
6 Pack Bicycle Beer Rack. I'd buy it for sure if there is an underseat bottle opener thrown in :D
Six pack rack - #beer
Sometimes I swear that I am the only person riding a bike because I want to (and NOT because of DUI's) in this town!
Not exactly the custom bikes I usually post but come on... This is amazing.
Bicycle and beers, c.a.p. We love bike rides & this is gonna make it awesomely fun!!!;)
The only bike basket a beer lover needs.
Red Oak Brewery in Whitsett crafts fresh, pure, Bavarian-style lagers using only four ingredients.
Red Oak, Carolina Treasure, Carolina Always, Brewing Tours, Bavarian Styl Lager, Beer Months, Alvey Brewing, Crafts, Carolina Beer
Yellow Tail Moscato -♥
Best Cheap Wine, Yummy Food Delicious, Mmmmm Yummy, Favorite Wineries, Food Delicious Drinks, Best Moscato Wine, Drinks Yummmyy, Absolut Favorite, Best Sweet Wine
another favorite winery from Austraila
mmmmm yummy moscato!
Yellow Tail Moscato -<3 My absolute FAVORITE wine EVER!
Mary Kay products
Miracle Sets, Kay Timewis, Marykay Skincare, Mary With, Kay Cosmetics, Kay Products, Beauty, Skin Care Products, Time Wise
Mary Kay Cosmetics Timewise skin care products ~ www.marykay.ca/alongfield
Miracle Set & More #MaryKay #Skincare #beauty #healthy #face #cleanser #moisturizer #microdermabrasion
Mary Kay products time wise ultimate miracle set! Order at www.marykay.com/rmcconnell22
Mary Kay cosmetics! :) Time Wise Miracle Set with extras.
My Time Wise Ultimate Miracle Set! I love being a Mary Kay Independent Beauty Consultant!- Agreed
Mary Kay mascara
Www Marykay Com Rebeccastrang, Best Mascaras, Mary With, Kay Products, Kay Ultimate, Mk Products, Kay Mascaras, Ultimate Mascaras, Favorite Mascaras
Mary Kay ultimate mascara. My favorite mascara ever!
Mary Kay mascara Mary Kay ultimate mascara $10
Mary Kay ultimate mascara $15.00-- best mascara ever
Ultimate Mascara. One of my top 3 favorite Mary Kay products.
Mary Kay Cosmetics
Lips Gloss, Kay Compact, Eyes Shadows, Blushes, Makeup Organizations, Mary Kay Cosmetics, Products, Marykay, Eyes Color
Mary Kay Cosmetic Compact -- really wasn't sure about this but tried it and I AM IN LOVE! Magnetic compartments hold blush or bronzer, eye shadow, a section for lipstick and brushes, big mirror on interior of the lid. Will NOT be without this! I do wish there was a protective sleeve sort of makeup case just to protect it in my handbag or travel tote.
Mary kay compact- it's magnetic and you can customize what you put in it, any of the color products will fit! Earn your free mini. Like me on Facebook and ask me how. www.facebook.com/aliciabyers.marykay 616-328-2102
Mary Kay® Compact (unfilled) Sized to fit perfectly in a woman's hand, the patented* Mary Kay® Compact design will help make you feel beautiful and fabulous. Its revolutionary magnetic refill system allows you to customize your perfect color palette. This ultradurable, go-anywhere compact makes makeup organization easier than ever. Customize the compact to meet your needs: Click here to see all the eye colors. Click here to see all the cheek colors. Click here to see all the lip glosses.
#MARYKAY Compact (Unfilled) with your choice of blush and or mineral eye shadow and lipstick
Mary kay compact- it's magnetic, colors easily pop in & out.. When you want them to!' and you pick what 3 eye shadows &1 blush or 2 blush or 6 eye shadows go in it.. Plus a lip color!! It's all about giving you color!! www.marykay.com/mglandon