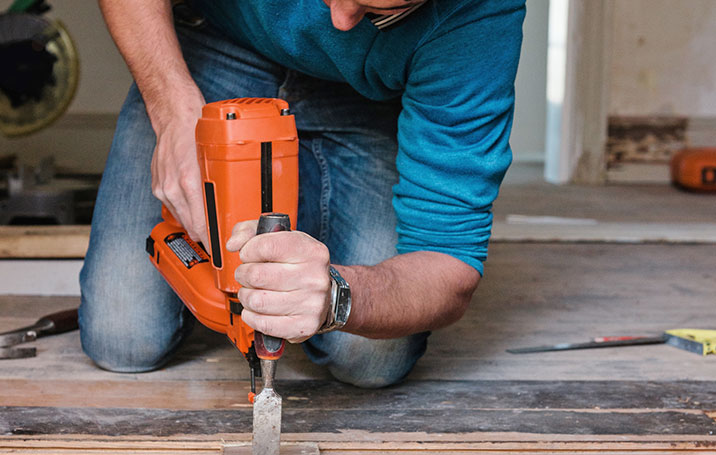 He used Pinterest to redo his floors
Join Pinterest to discover all the things that inspire you.
50+
billion Pins
to explore
15
seconds to
sign up (free!)
Micro Cabin in Finland. I absolutely love this design. Would make a great secluded sanctuary in the woods.
Tiny House, Decks, Little Cabins, Finland, Robins, Small House, Architecture, Tiny Cabins, Small Cabins
Tiny House by Robin Falck (Finland)
This 96-square-foot lakeside micro cabin in Finland was designed and built by Robin Falck. The cabin, called 'Nido', has a ground floor living area, kitchen and bathroom, and a 50-square-foot loft above for sleeping and storage. A tall window lets in plenty of natural light, and an adjacent deck provides a place to relax and enjoy the beautiful view. Falck estimates that it cost around $10,500 plus labor. via PSFK: http://www.psfk.com/2012/05/finnish-micro-cabin.html#ixzz1vnmQ8bUi
Nido--A hut in the woods. Architecture Aug 02, 2013. Located in the beautiful Finnish archipelago of Sipoo, lies 'Nido', a small cabin built by twenty-two year old Robin Falck. Robin Falck had planned on building 'Nido', which means 'birds nest' in Italian, without a permit, so it only measures about nine square meters. By only leaving the essentials and stripping away anything unnecessary to living in the woods, the young industrial design student, managed to maximize the living space.
ROBIN FALCK | Designer — Nido Sweet little cabin getaway with sitting area, micro kitchen, bedroom & deck with no permit needed due to it's diminutive size - yet beautiful, functional with lovely views.
Lets hope this person always feels in tune with the world.
Building, Schools, Grand Piano, Cities, The Piano, Dreams House, Piano House, Guitar, China
This unique piano house was built recently in An Hui Province, China. Inside of the violin is the escalator to the building. The building displays various city plans and development prospects in an effort to draw interest into the recently developed area. Looks like Austria has his dream house now!
In Huainan City, China, the Piano House is a music school in the shape of a grand piano. It's accessible via a set of stairs inside the giant glass violin.
In Huainan City, China there is the Piano House, a building in the shape of a grand piano which is accessible through a set of stairs inside a giant glass violin.
Piano House, China This building was designed by the local Chinese government to attract more development to Huainan, Anhui. The transparent guitar acts as a staircase up to the building, where a variety of city plans and ideas for the future development of the area are on display. So basically, this is a very grand version of a city hall. As you can see from the picture, there isn't much around the building as of yet, but the government is really hoping for the best from this building!
i'd never get tired of shelves of books organized by color.
Bookshelves, Home Libraries, Books Shelves, Rainbows, Libraries Design, Colors Cod, Pugs, Bookca, Colors Coordinating
Rainbow bookshelves and a pug?! This has me written all over it.
color coordinated book shelves and a pug.
-I would die for books shelves like these haha- 40 Home Library Design Ideas For a Remarkable Interior
Color coordination + pug = awesome home library
Rainbow bookca

by chotda
Hide additional work surface in your cabinetry with false cabinet fronts.
Organizations Ideas, Hidden Work, Small Kitchens, Kitchens Ideas, Counter Spaces, Work Surface, Small Spaces, Cabinets Doors, Kitchens Organizations
These cabinet doors are very similar to mine. Theirs are made out of Maple veneer plywood while mine are Burch veneer plywood....same handles!
DIY Hidden Work Top - Click Pic for 44 Easy Organization Ideas for the Home
hidden work surface; very nice in a small kitchen
Hidden Work Surface | Easy Storage Ideas for Small Spaces
Kitchen Organization: Hidden Work Surface < Organize Your Kitchen - Southern Living
a kitchen idea for mags rolling custom cabinet adds a mini island
Install a hidden work surface to create temporary counter space.
//
Kitchens Design, Exposedbrick, Open Spaces, Brick Wall, Interiors Design, Design Kitchen, Loft Spaces, Exposed Brick, Expo Brick
#parquet #loft www.decorgreen.es hardwood floor with exposed brick wall
Old brick wall in loft space
Love the #kitchen interior design #kitchen designs #kitchen design| http://ideasforbeautifulinteriordesign6088.blogspot.com
Open Space | Exposed Brick
#interiordesign #exposedbrick #loft #apartment #modern
blue accents
Paintings Stairs, Blue Doors, Stones Wall, Colors, Stairca, House, Expo Brick, Stairways, Turquoi Doors
turquois door
stone walls + color
Pop the color in your house!
blue door and stairway
Love aqua blue accents and doors and stairways are perfect ways to get your pop of color and character without committing to a whole wall or room!
painted stair risers to match door
.
Outdoor Art, Outdoor Living, Murals, Gardens, Henry Matisse, Henri Matisse, Los Angels, Outdoor Spaces, Brody House
Heaven is a Garden when there is a Henri Matisse ceramic mural in it....Francis Brodi House, Los Angeles.
What an amazing outdoor space. Love the with Henry Matisse ceramics mural. Francis Brodi House, Los Angeles.
Matisse ceramic mural - love outdoor art. this is in LA
outdoor living; Francis Brodi House, with Henry Matisse ceramis mural, Los Angeles.